Set in 54 acres of pristine countryside in Swaledale, Yorkshire, Natural Retreats eco-friendly lodges offer luxurious self-catering in heart of the Yorkshire Dales.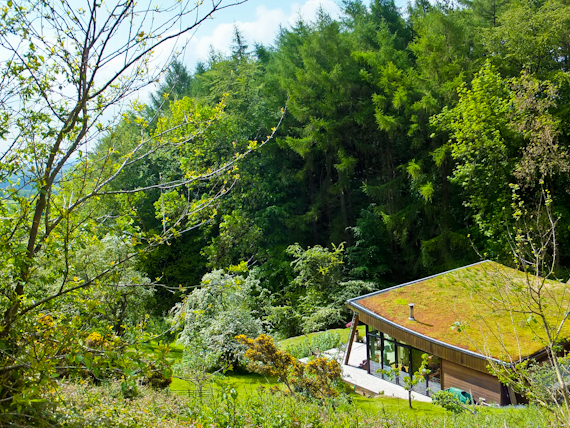 It's easy to forget how stunning the British countryside can be but when I arrive at Natural Retreats and savour the view from my lodge, I'm quietly blown away. Green is the colour everywhere, a result of a rainy spring, but it's also the inspiration for the accommodation here. Each lodge is snuggled away amongst the foliage, made from sustainable timber and insulated with recycled materials. One wall of the open plan lounge and kitchen is a huge expanse of glass and leads out to a wooden deck where you can take your meals, or enjoy early evening cocktails. Best of all, the only sound is birdsong with the occasional bleat from the sheep.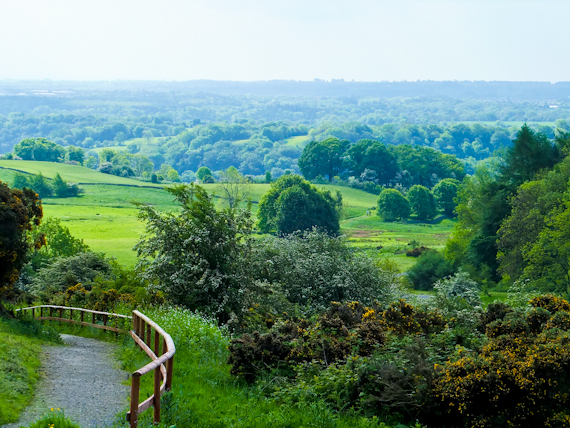 Natural Retreats started here and their philosophy is to offer sustainable luxury in some of the world's most dramatic places. There are now other locations in the UK, Ireland, USA and Canary Isles and all the lodges here have benefited from a complete refurbishment to celebrate their 10 year anniversary. I like the quirky locally-sourced items, including the hand-made sofa cushions, and the unusual bedside tables made from tree trunks. You also get a welcome pack on arrival containing essentials like wine, bread, milk and jam.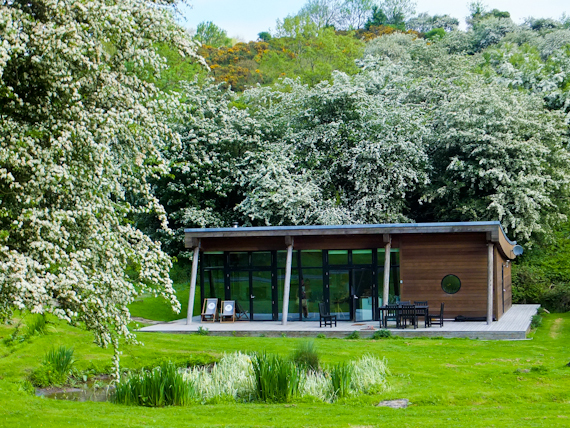 The lodges come in a couple of designs although each contains 3 bedrooms and can accommodate a maximum of 6 adults. Half boast a large master bedroom, with en-suite shower, as well as two slightly smaller double bedrooms. These share a large family bathroom with bath and shower. The other 9 also offer 3 double bedrooms, but each one has its own en-suite shower. All have a fully-equipped kitchen plus laundry facilities, including a washer/dryer. Best of all is the outdoor deck area, with table and chairs, allowing you to make the most of the open air.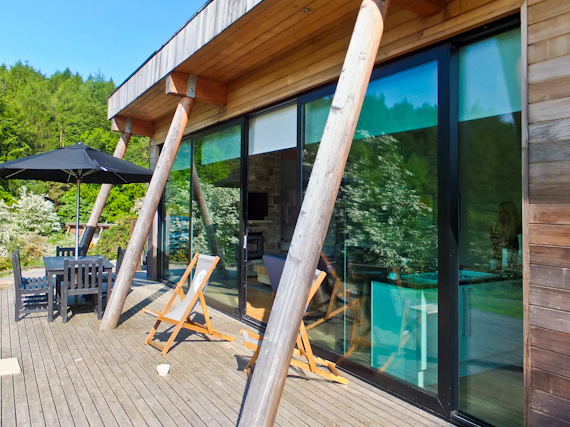 Although there's no swimming pool or spa, they do offer a luxury beauty therapy service from My Personal Sanctuary. A therapist comes to your lodge, sets up a heated day bed and gives you a choice of 5 star quality organic treatments ranging from warming deep tissue massage, replenishing facials, manicures or pedicures, to holistic full body journeys. I enjoy an invigorating head, neck and shoulder massage, whilst chilling out to the sounds of the countryside.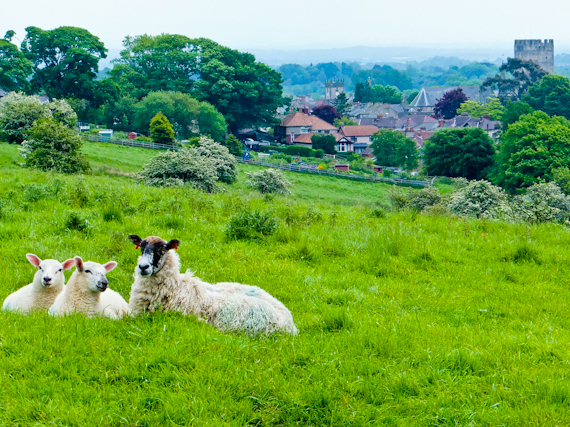 For a place which offers so much seclusion, it's surprising that the bustling town of Richmond is only an easy mile's walk away. What's more you can follow the River Swale with the ruins of the iconic Norman Castle towering above you, into the town centre with its bustling market place. The disused railway station has been converted into a shopping experience where you can also grab a meal at Seasons Restaurant or have a tasting tour of the tiny Richmond Brewery. You'll also find a little cinema, art gallery, cheese shop, and fudge shop. If you have time, it's well worth another 15 minute walk out of Richmond to the ruins of Easby Abbey, once a thriving Benedictine community, destroyed when Henry VIII dissolved the monasteries in 1536.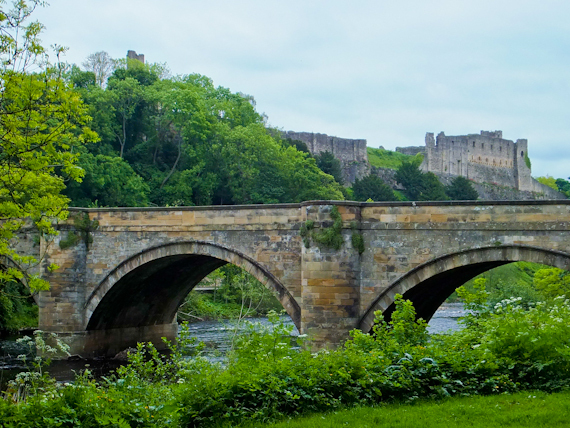 Further afield are the glorious Aysgarth Falls where the River Ure cascades over a series of limestone steps. You might have seen them in the Kevin Costner film "Robin Hood - Prince of Thieves" and there's with a pleasant riverside walk linking the Upper, Middle and Lower Falls. Of course this is hungry work and a meal at the Wensleydale Heifer is a worthy reward. Despite the name, it specialises in fish, brought fresh from the coast every day, and they also have rooms just in case you don't fancy driving after a few glasses of wine. Closer to home is the Richmond Grill & Brasserie, near enough to walk back to your lodge after lunch or dinner.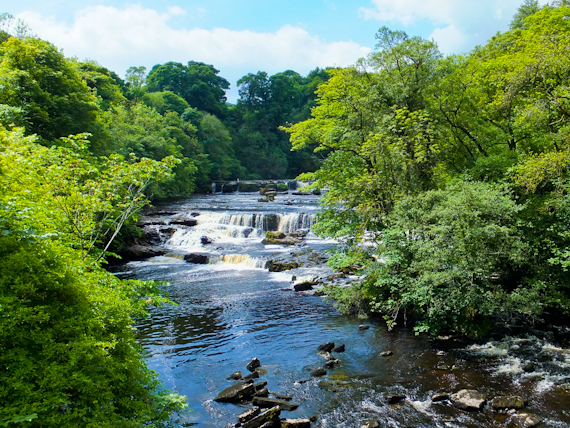 The great joy, however, is that you don't really have to go anywhere and in some ways it spoils the point. Abandon the car and just relax, or potter around in the local countryside, indulging in everything nature has to offer. My only complaint is that the wi-fi is a bit dodgy but perhaps that helps you really get it away from it all. The most important thing, though, is to stock up with supplies as you won't really feel like moving. The shops in Richmond offer everything you might need and you can't leave without sampling the famous local Wensleydale cheese.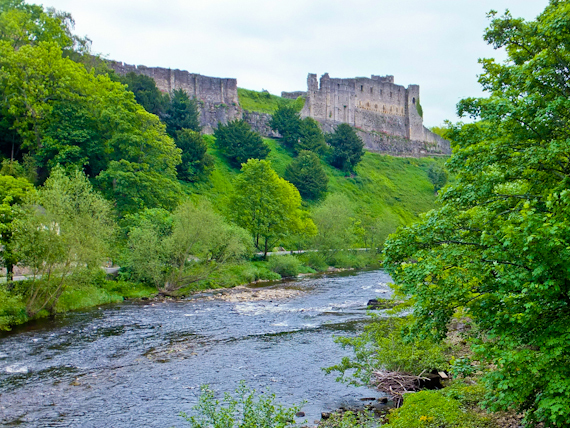 Natural Retreats Yorkshire Dales has 2 nights in a 3 bed lodge (sleeps 6) from £330, or 7 nights from £658. Tel: 08443843166)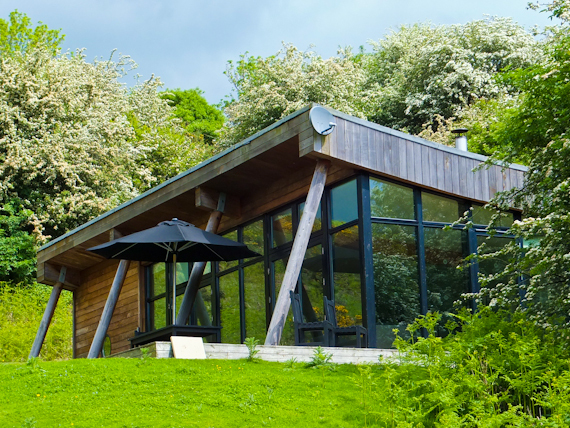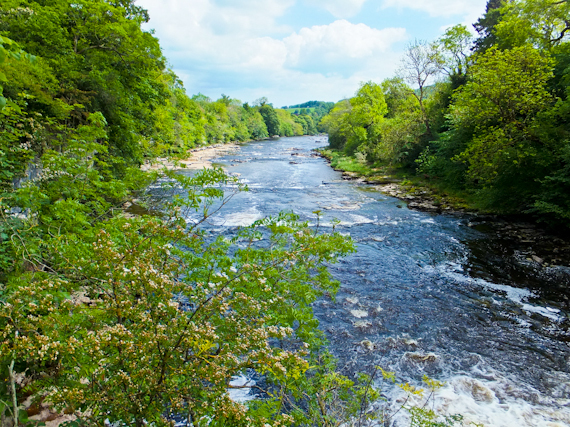 All pictures copyright Rupert Parker.