Just across the river from Washington DC, Virginia boasts brilliant oysters, interesting wines and seed-to-plate eating.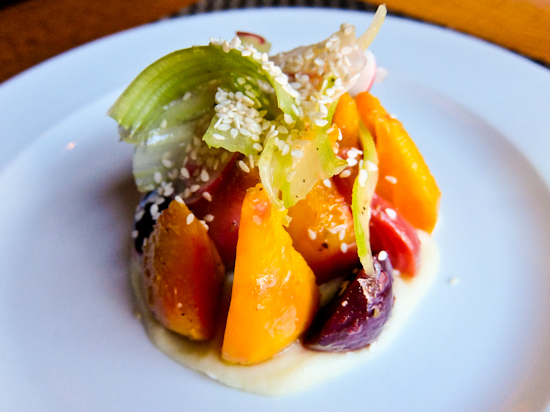 Mention Virginia and you might think of the first British settlers arriving in America, or Golden Virginia tobacco, both concerned with farming. Soils are fertile, climate temperate, and the landscape, particularly around the Blue Ridge Mountains, is stunning. It's not surprising, therefore, that the food is remarkably good, with seafood from Chesapeake bay and oysters from the Rappahannock River being the star attractions. Virginia doesn't yet feature large on the British tourist map but that deserves to change.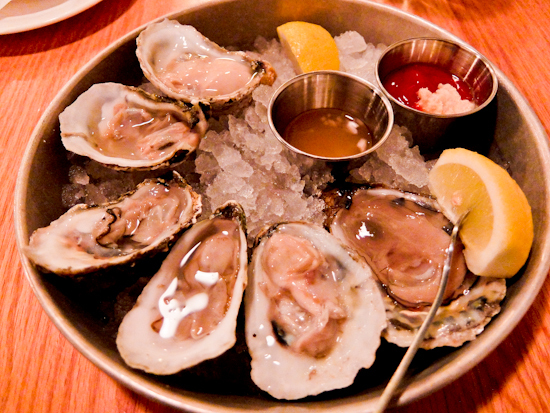 Alexandria
A short hop across the Potomac River, Alexandria makes a good base for visiting Washington DC. There's a compact historical centre known as Old Town and, because of its proximity to the capital, there's a high concentration of restaurants, bars and boutique shops. I'm staying at the comfortable Hotel Monaco Alexandria which, rather enterprisingly, offers free wine tastings from 5-6 every afternoon. It's very central and nowhere is more than a short walk away.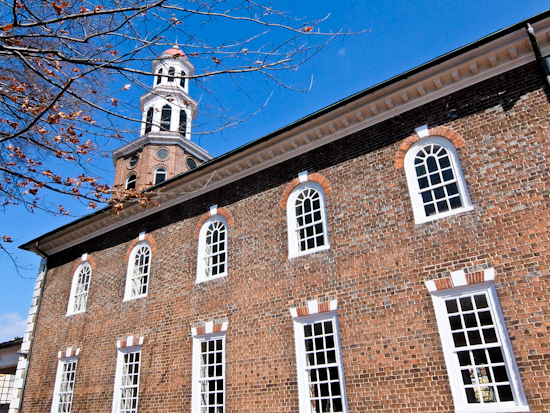 I can recommend Hank's Oyster Bar for, not only their exceedingly fresh raw oysters, but also what they call their Hog Island BBQ - they add chilli, Tabasco and breadcrumbs and bake the blighters in the oven to create something spicy and delicious. I also get to try their excellent seared scallops, served on a bed of cauliflower fondue with oyster mushrooms and sea beans.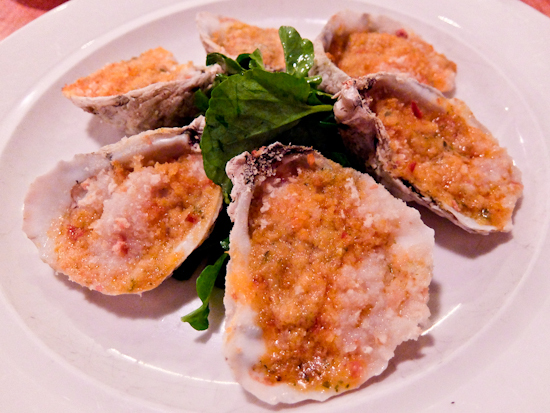 On my way back to my hotel, I drop in at the PX Lounge, accessed by knocking on the door with a blue light, at the side of Eamonn's Dublin Chipper. A hostess opens and leads me to the tiny upstairs lounge which takes less than 30 people. I sit at the bar and Andreas, from Lithuania, mixes diabolical cocktails with a theatrical flourish. This has been named as one of the 50 best bars in America and I can see why. People dress up here, men in ties, women in slinky dresses and there's a real sense of an old time speakeasy.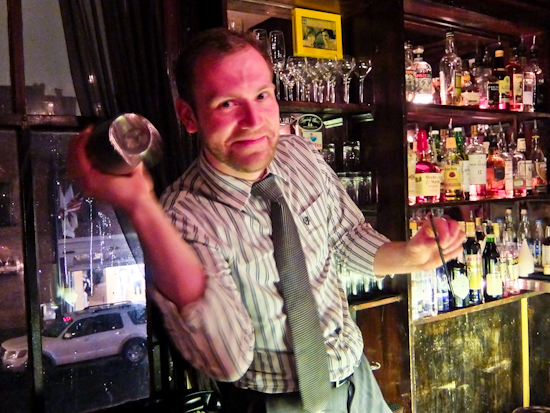 My breakfast next day at Society Fair is a homemade biscuit with scrambled egg, cheese and bacon and it sets me up for a pleasant walk through the historical centre with Alexandria Colonial Tours owner, Wellington Watts. I follow in the footsteps of George Washington and Robert E. Lee along the brick-lined streets and hear that Alexandria was once home to one of the largest slave markets in the US. He leaves me by the Potomac at the Waterfront Market & Café, close to the dock where tobacco was shipped to England.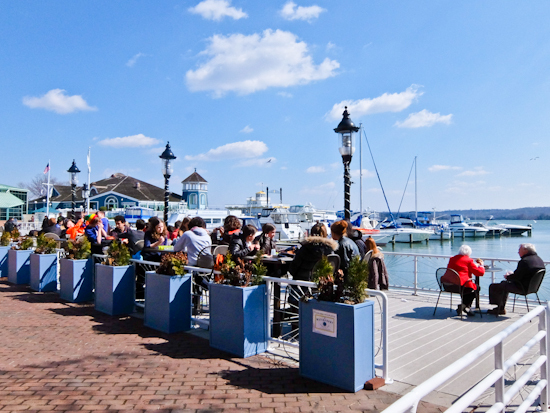 Even though it's only March, people are sitting outside enjoying the food and the view. Owner Jody Manor is passionate about the long neglected waterfront and is spearheading schemes to give the public unbroken access. Revival has already started with the Torpedo Factory Art Center and, in the summer, the Potomac Riverboat Company. offers a variety of cruises, including a tour of the Washington monuments.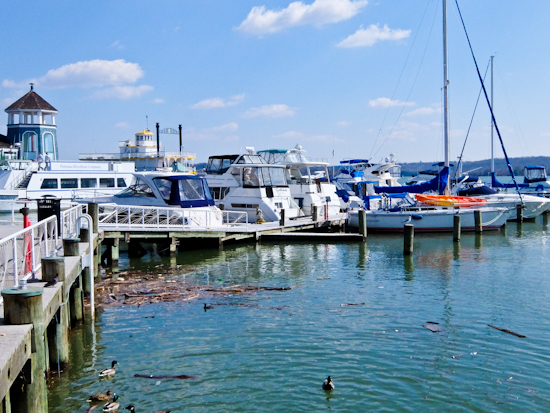 Lunch is at Vermilion, famous for serving the Obamas a romantic Valentine's Day meal. Today the diners are suited businessmen and ladies who lunch, tucking in to the excellent food. Cooked baby beets, on a bed of pureed parsnips, with raw shaved celery and radish, is a delicious starter. Main course is a succulent salmon fillet on a bed of beet greens and rice and, unfortunately, there's no room for pudding.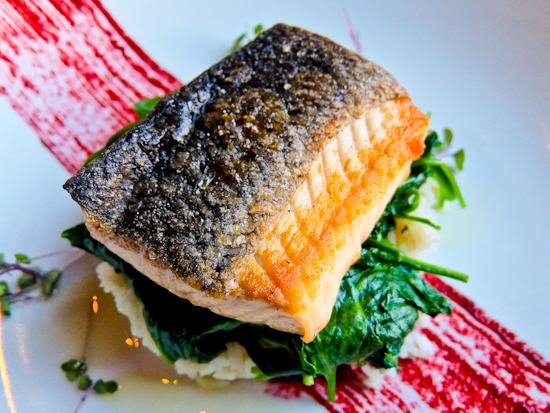 Richmond
The capital of Virginia, Richmond, was also the capital of the Confederacy during the Civil War and indeed suffered terrible destruction. These days it's lost much of its industry and downtown is undergoing something of a renaissance. The Jefferson Hotel was opened in 1895, in grand style, and the Palm Court, in the upper lobby, contains a life sized statue of Thomas Jefferson, carved from Carrara marble. Like most hotels of that era, it's been through a lot, but was fully restored to its former glory in 1986. One thing is missing, though, and that's the live alligators who frolicked in the marble pools of the Palm Court - the last one perished in 1948.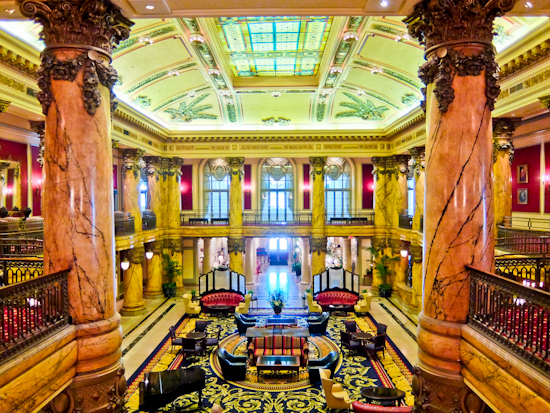 I walk to my dinner at Rappahannock. The oysters come from their own farms and they're all the same variety but salinity and sweetness depends on where they're grown. I'm curious to try what the menu calls Oysters and Pearls - in fact half a dozen raw oysters topped with a bourbon-citrus granita and trout roe. It's a bit like a fishy ice lolly but it's a good combination of flavours.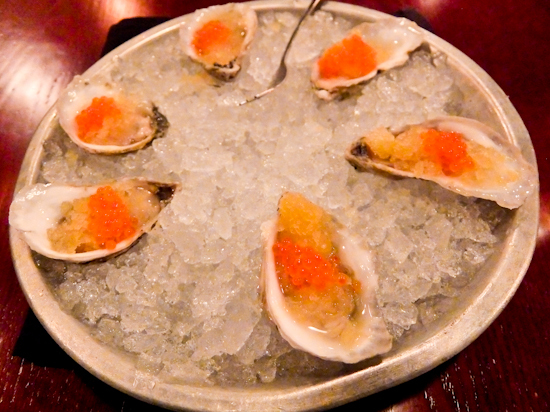 Next morning I set out for the Fan District, west of downtown and have breakfast at the Lamplighter, a converted service station where they roast their own coffee. The district gets its name from the distinctive layout of its streets and has marvellous examples of late-nineteenth and early-twentieth century housing. Nearby is Carytown, one long street crammed with funky bars, restaurants, independent stores and the Byrd Theatre - a restored movie palace that has operated continuously since 1928.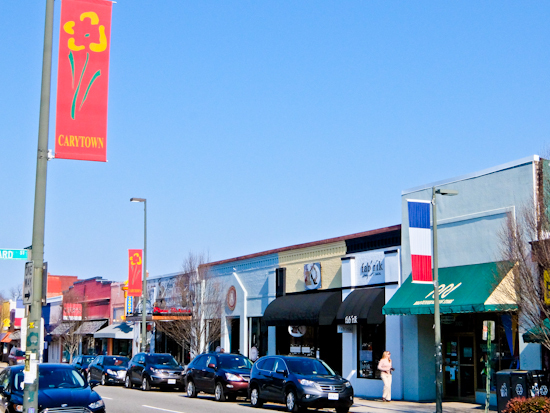 I walk back into town, past rows of Civil War graves in the Hollywood Cemetery, to the Tredegar Iron Works by the James River. This was a major player in the war, smelting metals and churning out armaments. Today you can view the water wheel and the surviving buildings but it's also home to the American Civil War Center, the first museum to interpret the war through Union, Confederate and African American perspectives. Old photos show Richmond razed to the ground by the Unionists at the end of the conflict.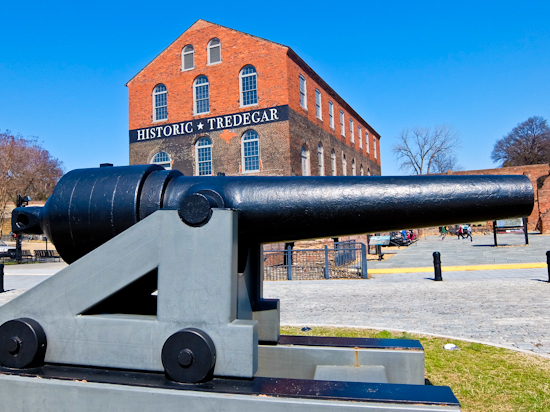 The most historic part of Richmond is Church Hill and it also gives the best views of the surrounding area. In fact the city gets its name because in 1737, local politician, planter and slave owner, William Byrd II, stood on this spot overlooking the river and noticed a striking to resemblance to Richmond upon Thames in the UK. The rest as they say is history. Nearby is the impressive Virginia State Capitol building conceived by Thomas Jefferson and completed in 1788. There's been rebuilding since then but it was used by Spielberg in his movie Lincoln to double as the Washington Capitol.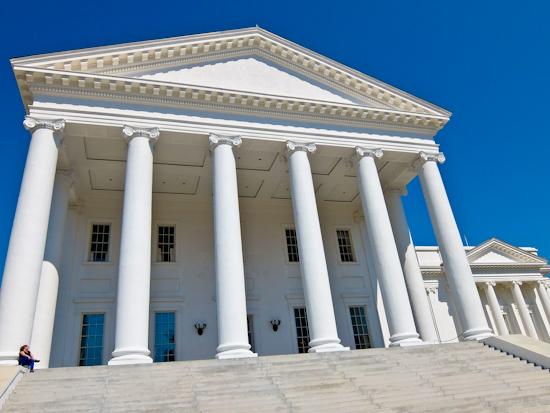 I'm drawn back to downtown and dine at Pasture, Jason Alley's innovative take on Southern food. The space is funky semi-industrial and local and seasonal ingredients figure heavily. I've noticed that Brussels sprouts seem to be on every menu and I'm not disappointed here - roasted sprouts, squash, preserved lemon and pecans are an excellent combination. I'm rather fished out so settle for a pan roasted pork chop, the size of a house, resting on garlicky greens with cranberry marmalade. It's succulent, but so huge that I can't do justice to the sage spoon bread, served on the side.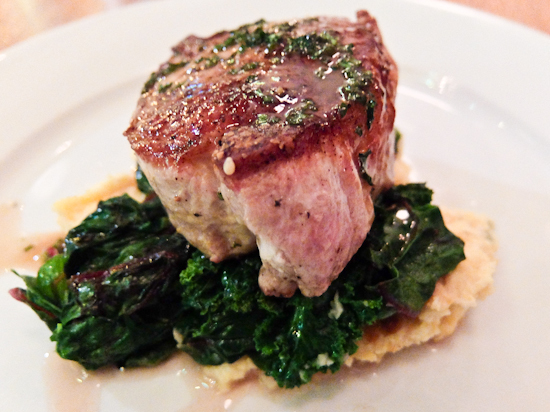 Virginia Vineyards
I say goodbye to Thomas Jefferson and set out for Monticello, his family home, on the edge of the Blue Ridge Mountains. He spent 40 years building his house here but I'm more interested in the gardens where he planted vines. Apparently he'd got the taste for wine from German mercenaries who'd imported their own stash into the US and later he spent time in France visiting vineyards.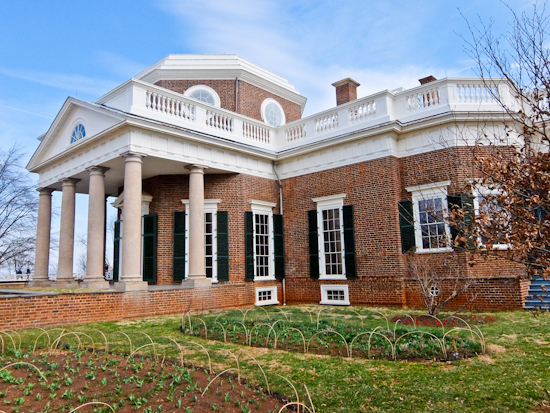 He did plant in Monticello but it's not clear what the wine was like. These days, winemaker Gabriele Rausse is having great success with Italian grapes and he tells me that the climate is approximately the same as in his native Vicenza in the north of Italy. Indeed he's known as the father of Virginian wine and he started at the Barboursville Vineyards 20 miles away.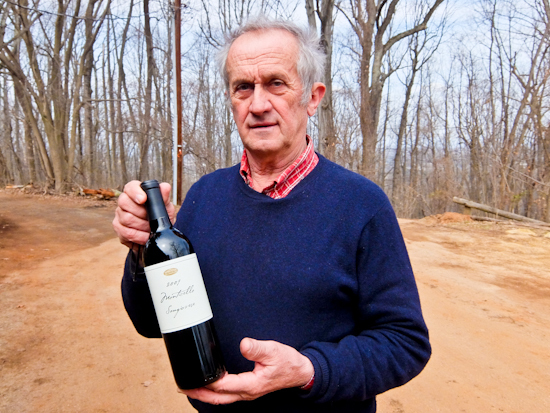 Now the wine maker at Barboursville is Luca Paschina, from Piemonte, and he's happy to acknowledge his debt to Gabriele. After all, before he came along, the 180 acres grazed sheep and vines were only planted in 1976. These days they cultivate many different grapes - among the whites are chardonnay, pinot grigio, vermentino and viognier and reds, cabernet franc, cabernet sauvignon, merlot and nebbiolo. I get to try some of these over a delightful Italian lunch in their Palladio restaurant. Sitting opposite Luca, talking about wine, I could easily be in his native Italy and have to pinch myself that I'm in the US - after all, before I started this trip I thought Virginia was just a type of tobacco. Nothing could be further from the truth.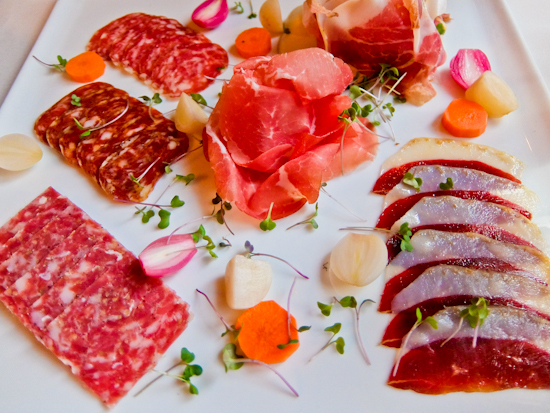 Capital Region USA has information on the region.
Visit Alexandria has information on the city.
Visit Richmond has information on the city.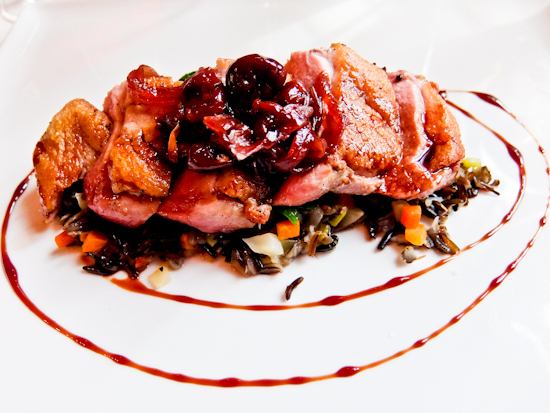 Virginia has information on the state.
Virgin Atlantic flies daily from London Heathrow to Washington Dulles Airport. Prices start from £245 + £355.65 tax.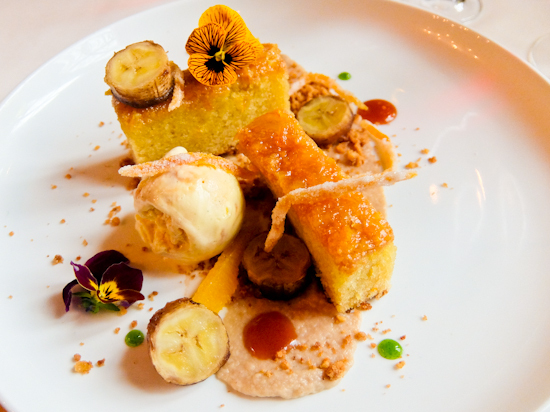 All pictures copyright Rupert Parker.