Founded in 1929, Illa d'Or has hosted a host of celebrities including Winston Churchill and Agatha Christie on their visits to Puerto Pollença, Mallorca - it's just been refurbished to a very high standard indeed.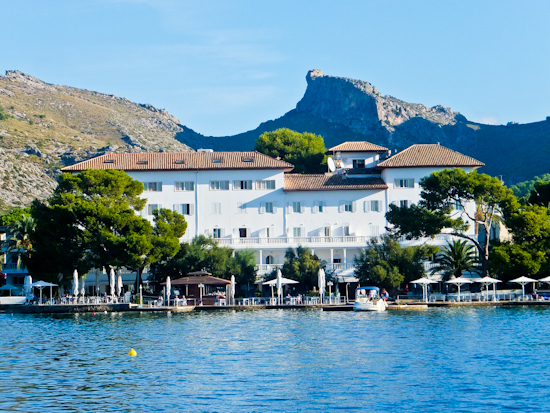 Hotel Illa d'Or celebrates its 85th anniversary this year but don't get the idea that it's resting on its past success as it's been recently refurbished and has now reopened. It's in the North of the island, only 45 minutes from Palma airport, miles away from the brash resorts in the South. The other plus is that it's at the far end of the bay, away from the noise of the town, so it's an oasis of tranquillity. It has all the facilities you'd expect and there's a spa & health club and outdoor pool. My room overlooks the sea and every morning I can't resist an early dip in the bay from the hotel's private jetty.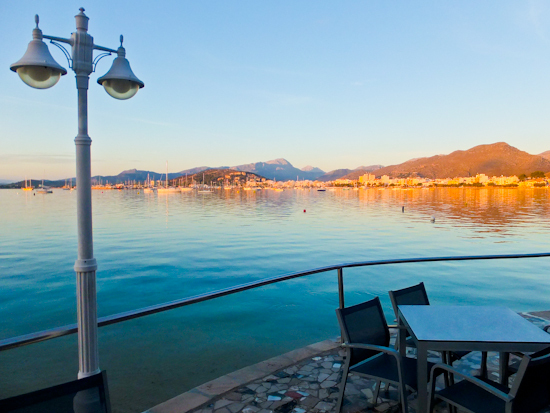 Illa d'Or also runs boat trips from here and I'm picked up by Captain Amador Magraner for a cruise on his llaüt, a mallorcan vintage boat.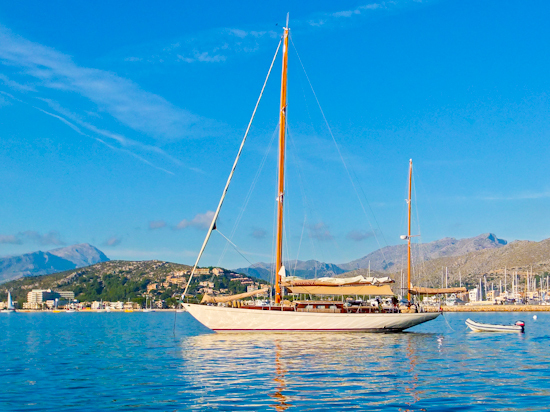 It's a glorious day and he navigates the impressive Tramuntana coast from Puerto Pollença to Cape Formentor. He also knows the best spots for snorkelling and drops anchor at the Cape so I can jump into the crystal clear waters. This is the best way to develop an appetite, and there's wine and tapas on board when I finish my swim.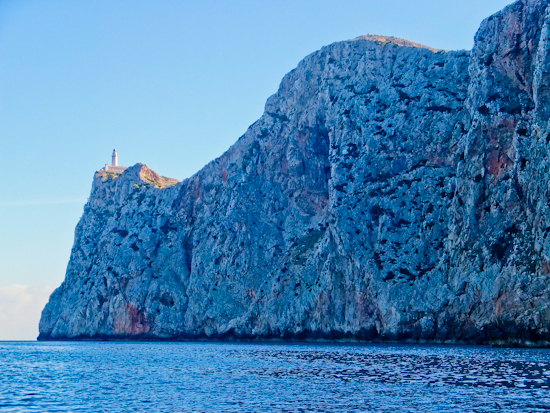 Of course this is only to stave off my hunger and, back at the hotel, I'm treated to a glorious lunch at a table by the sea. Food is a strong feature here, with inventive use of local seasonal products in their delicious Mediterranean dishes. I particularly enjoy the fresh fish washed down with local wine from Ca'n Vidalet. It was the Romans who brought vines here, over 2000 years ago, and a visit to the winery for a tutored tasting with tapas, makes for a pleasant afternoon. Their So del Xiprer red, a blend of 70% Merlot and 30% Cabernet Sauvignon, has won many awards and I can see why.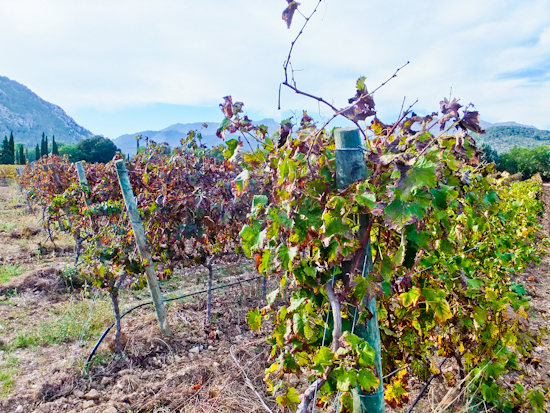 Of course it's easy enough to spend your days enjoying the luxury of the hotel, with occasional strolls up and down the bay to work up an appetite, but it's worth exploring further. A good morning's hike is to Cala Boquer, a rocky beach that's only accessible by boat. The round trip is around 6.5km and it's fairly level so you won't work up much of a sweat. It boasts stunning views of the Tramuntana mountain range. One of them, Sierra de Cavall Bernat, dominates the walk and apparently, when the sun is in the right place, it casts a shadow of a horse.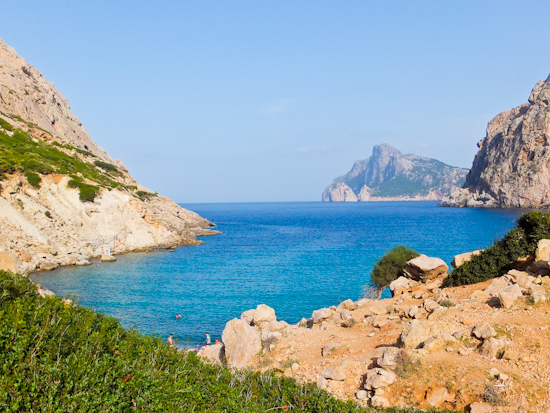 Pollença town is also well worth a visit. Most of houses were built in the 17th and 18th centuries and the narrow winding streets link many small squares, a layout from medieval times. Plaça Major, the central square, is home to numerous outdoor cafés and is dominated by the Esglèsia de Nostra Senyora dels Àngels rebuilt in the 18th century, although the original was founded by the Knights Templar around 1236. Cafè Plaça serves excellent tapas and is great for people watching.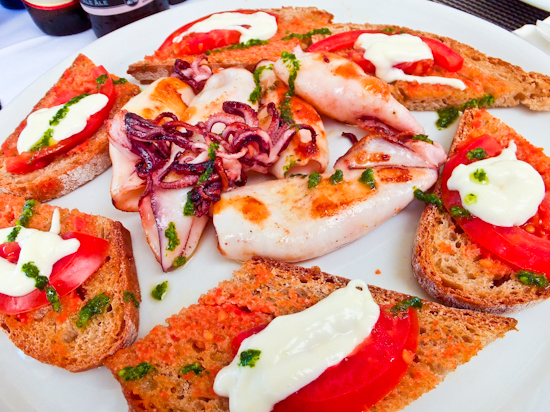 The 17th century Convent de Sant Domingo is the other main church in the town and has a beautiful baroque cloister where they hold concerts. Here you'll also find the museum which contains the remains of prehistoric sculptures shaped like bulls, as well as a Tibetan sand painting given by the Dalai Lama in 1990. One of the town's most distinctive features is the 365-step stairway, north of the square, which leads up to a chapel on top of the hill known as Calvary. On Good Friday they stage a mock crucifixion here ,after enacting the Stations of the Cross, and there's a torchlight procession through the town.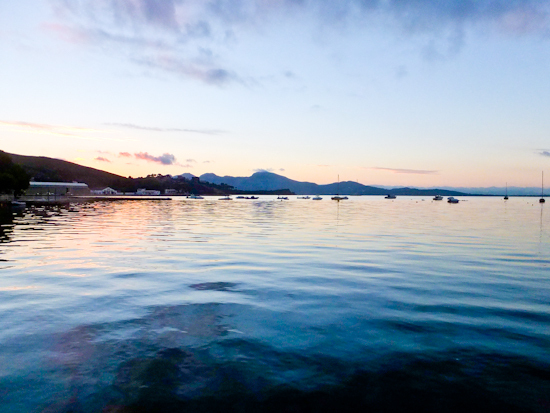 Back at the Illa d'Or, I enjoy a gin and tonic as the sun sinks below the horizon. This really is a marvellous spot and it's no wonder that Agatha Christie stayed here many times. In 1935 she published Problems at Pollensa Bay, although there obviously weren't too many as it's only a short story. These days it's the very lack of problems which makes a stay at the hotel such a delight.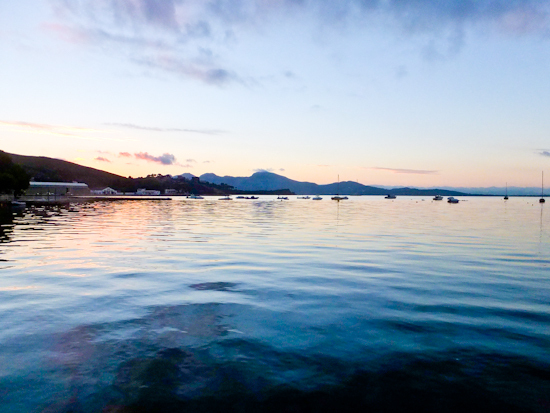 Classic Collection Holidays (0800 294 9318) offers 3 nights from £540 ( or 7 nights from £836 per person), based on 2 adults sharing a twin / double room on a half board dining basis and includes return flights and private transfers.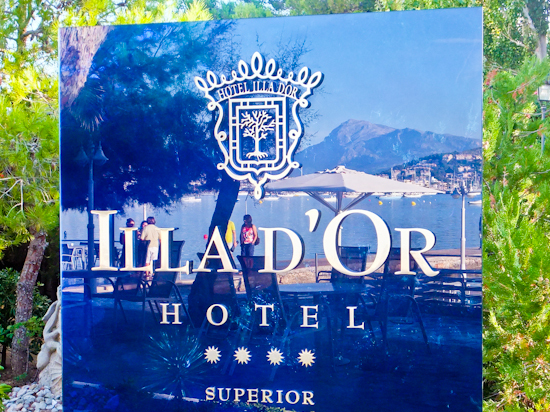 The Pollença Hotel Association has information on accommodation, tourism and activities.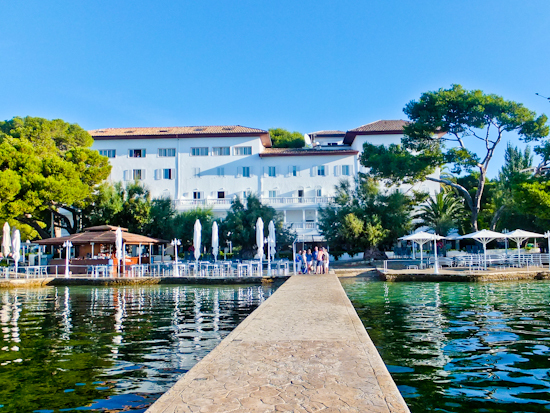 Turespaña has information about Spain.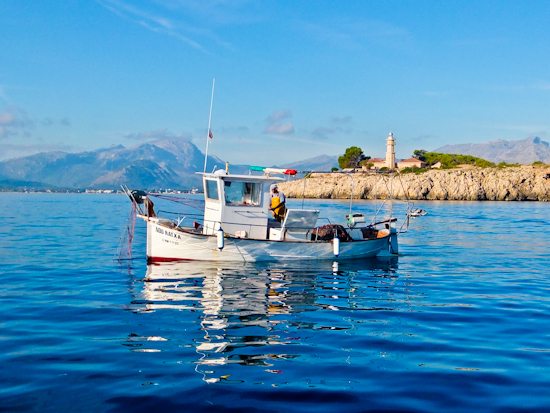 All pictures copyright Rupert Parker.