Located on the North West coast of Florida, on the Gulf of Mexico, Panama City Beach offers 27 miles of white sand and emerald green waters.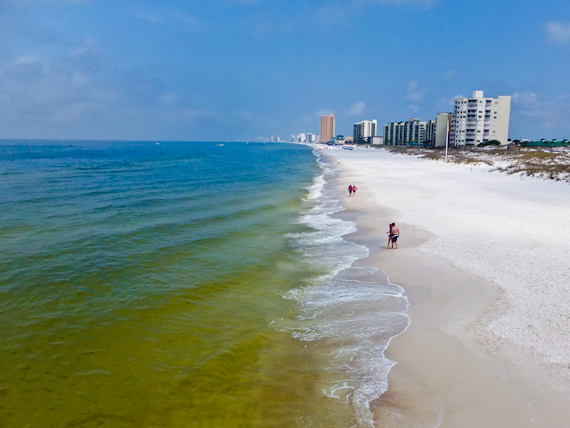 I've come to Panama City Beach for four days of the Seabreeze Jazz Festival and check into Sunrise Beach Condominiums and am immediately entranced by the view of the gulf from my room. Looking at the festival schedule, I see there's free time during the day so I decide to make the most of my visit. Of course the first thing I do is take a dip in the crystal clear waters and, being April, I have the beach almost to myself.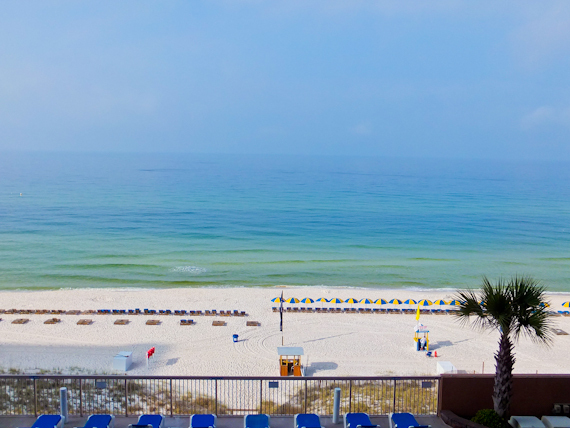 St. Andrews State Park
Once a military reservation, designed to defend the US against German submarines, St. Andrews protects 1200 acres of wilderness and has a couple of miles of beaches on the Gulf of Mexico and Grand Lagoon. Two fishing piers, a jetty, and a boat ramp provide ample fishing opportunities for anglers and it's also a mecca for bird watchers. Nature trails wind through a rich diversity of coastal plant communities, and there are alligators in the lakes. The last remaining sand dunes in the area are now protected - the others were plundered for building.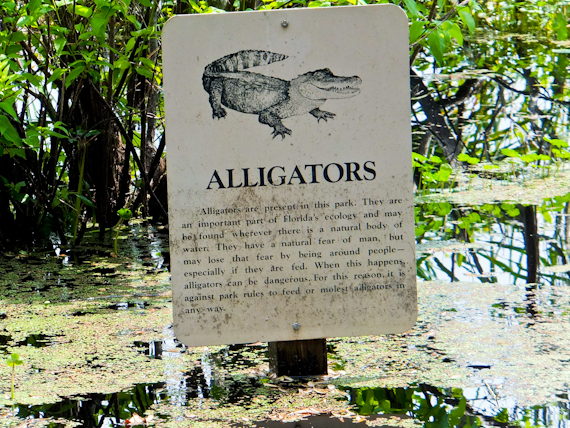 Scuba
I love snorkelling but have never had time to take the PADI scuba qualification so when I see that I can take a supervised afternoon's dive, I jump at the chance. I meet dive master Christ Powell at Panama City Diving and get kitted out in a wetsuit. There are just three of us apprentice divers and we drive ten minutes to St. Andrews State Park for a safety briefing. Soon we're in the water, in the shelter of rock jetties, and it's just deep enough to dive. Chris keeps a close eye on us, just in case there's a problem, but I can't believe how easy it is and feel no qualms about swimming among the fish. Unfortunately it's murky, because of the previous day's storm, but I still manage to see a puffer fish, blue crabs and assorted other species. The session is over far too quickly, but I vow to take the complete course so I can dive to my heart's content.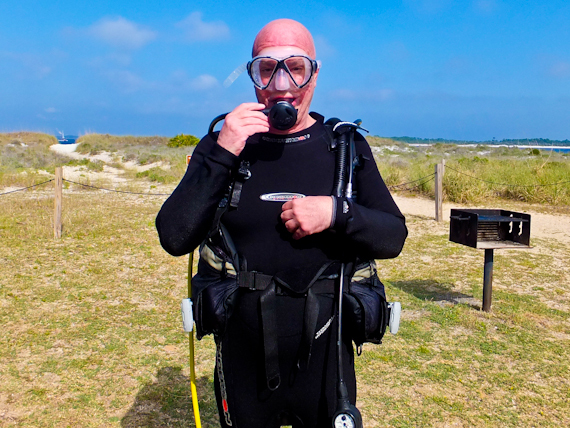 Snorkel
Another part of St. Andrews State Park is a natural, undeveloped 700-acre barrier island, known as Shell Island, just a short boat ride from the mainland. I opt for a half day trip with Paradise Adventures and it's a glorious sunny day as we sail out through Grand Lagoon and moor in the shallow waters of the island. I'm interested in snorkelling but kayaks and paddle boards are also on offer. It's also fun to wander on the unspoilt beaches, enjoying the peace and tranquillity. On the return we sail into St. Andrews Bay and catch sight of the Dolphins frolicking in the late afternoon sun.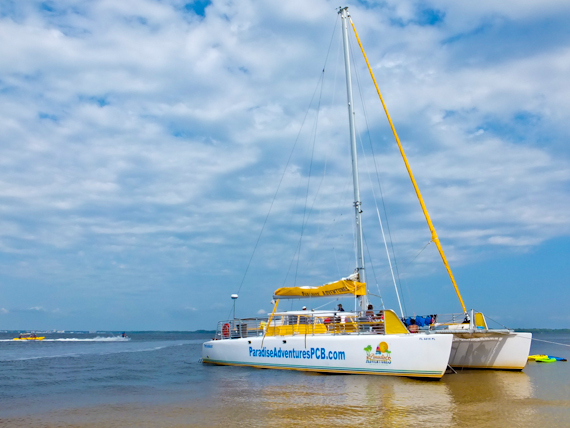 Helicopter
The best way to get an overview of the area is to take a chopper ride from Panhandle Helicopter. I opt for a 24 mile flight, low over the beach, to St. Andrews State Park, Grand Lagoon, and a loop round Shell Island. Marine life is abundant and the sea is usually so clear that it's easy to spot stingrays, sea turtles and dolphins in the bay swimming around the wrecks and reefs. A storm is brewing so visibility is not as good as it should be, but I still manage to tick off the sightings.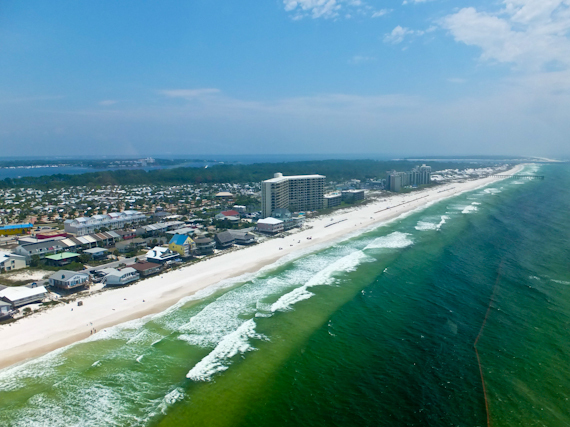 Food
This is a culinary rich area with a winning combination of Cajun and Southern cooking and lots of fresh fish.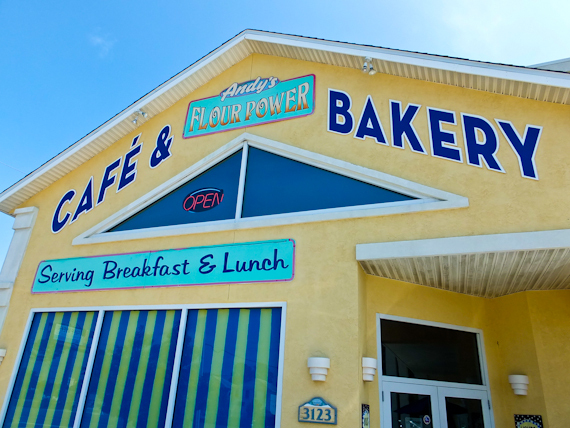 Andy's Flour Power - renegade New Yorker cooks up excellent breakfasts - try his fresh veg frittata and his home made French Toast
Liza's Kitchen - everything here is homemade and even invented like their B.L.E.A.T. - bacon, lettuce, fried egg, avocado and tomato on wheat toast.
Hook'd - located at the foot of Pier Park, overlooking the Gulf of Mexico, you can enjoy their excellent fish in the open air.
Dat Cajun Place - exactly what it says, informal dining with the best Gumbo in town.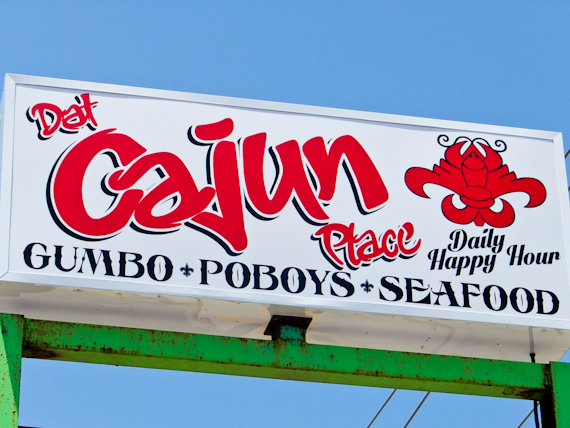 Saltwater Grill - start with one of their excellent martinis and follow it with lobster or sesame seared Ahi Tuna.
Firefly - Chef Paul Stellato was one of eight chefs chosen to bring Gulf Coast seafood to the London 2013 Olympics and you can see why.
Dusty's Oyster Bar - no nonsense place, best for their huge raw oysters and they shuck over 12,000 on busy days.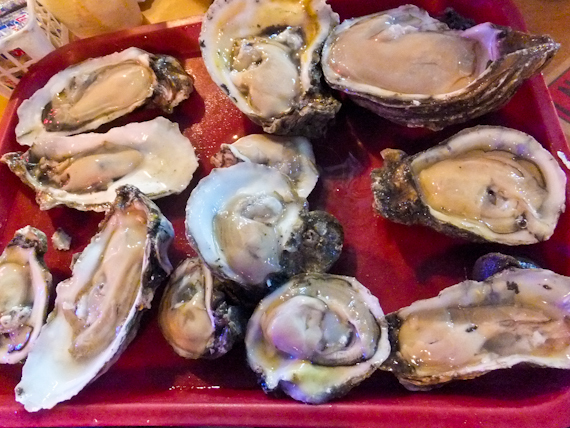 Visit Panama City Beach has tourist information.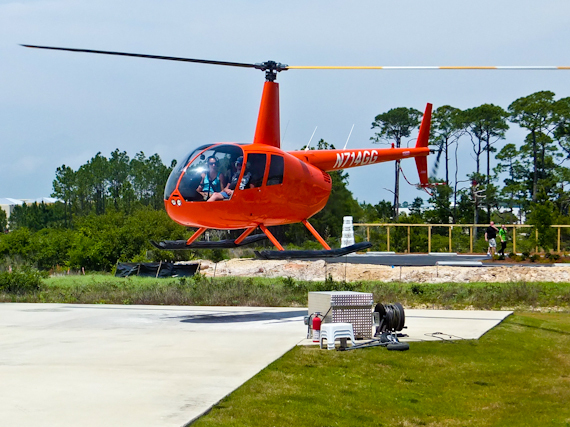 2015's Seabreeze Festival runs from April 22nd - 26th. 4 day tickets start from $200 per person.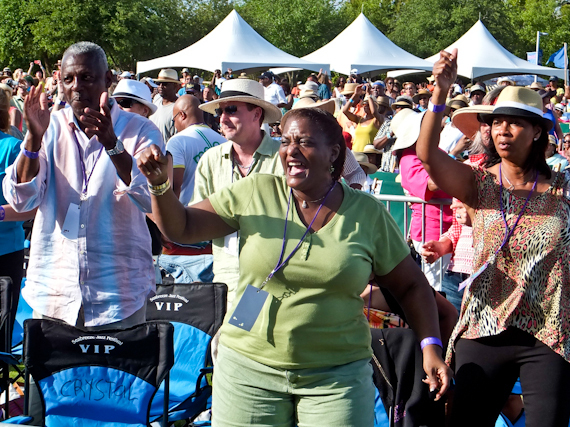 Wyndham Vacation Rentals has condominiums overlooking the beach from $169 per night.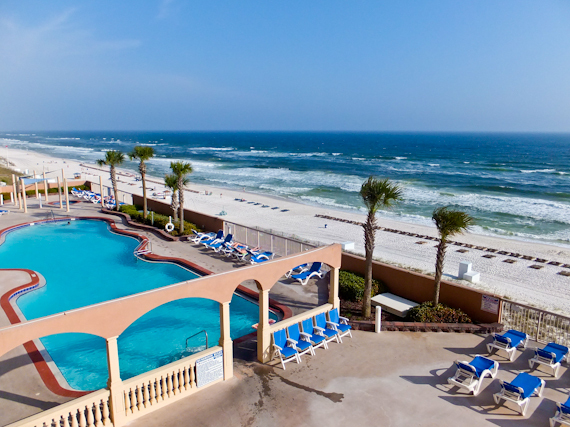 Delta flies to Panama City Beach, via Atlanta, from London Heathrow.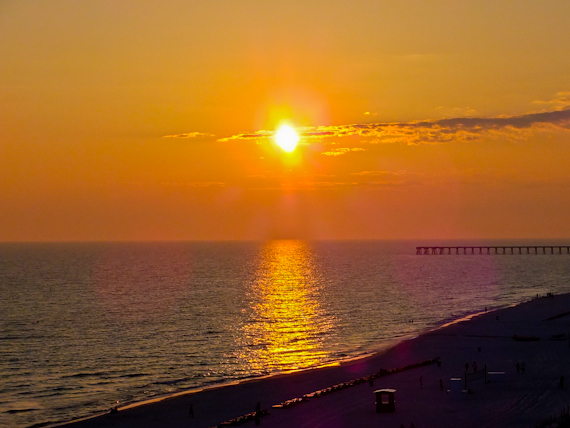 All pictures copyright Rupert Parker.