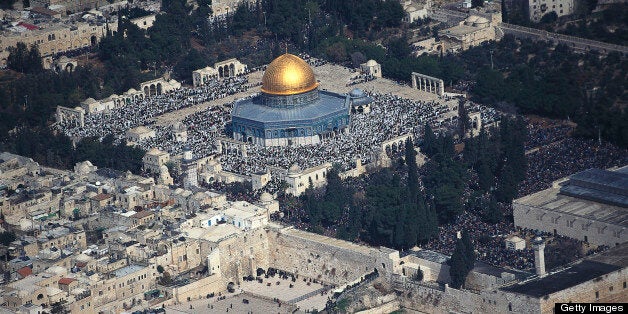 Held over 2 days, the Jerusalem International Tourism Summit 2013 highlights technological innovation and explores the challenges facing Israel to increase tourist numbers by 500%.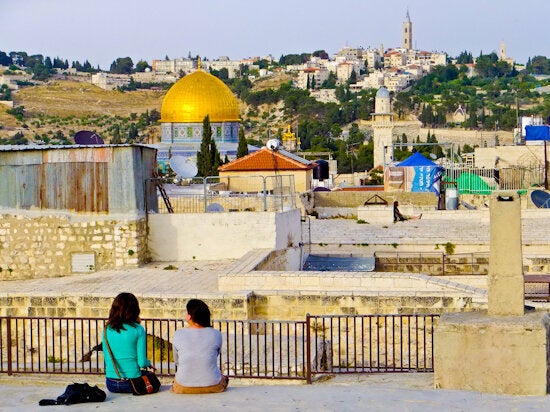 First an admission - this is the first time I'm in Israel so I'm not sure what to expect. Before I leave, my wife asks me if it's safe and of course I nod my head, otherwise I wouldn't be going, would I? I brace myself for extra security at Luton Airport but I'm directed into the priority queue and am at the gate sooner than normal. It's the same story as I arrive at Ben Gurion airport, in Tel Aviv, with the immigration officer nodding me through and, rather than stamping my passport, pops a small insert inside.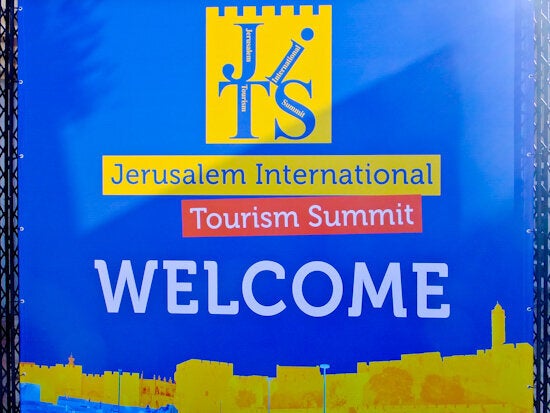 The conference is held in the Jerusalem International Convention Centre and there's a special emphasis on urban tourism, with a focus on new technology. It's no surprise then that tourism-related "apps" are big news here as Israel has a reputation as a start up nation, with Jerusalem being a leader in this field. We hear from Uri Levin who's developed a revolutionary mapping app called Waze and Shaha Waiser who, with Get Taxi, makes it easy to order a cab in major world cities. Superfly allows you to optimise your air miles and points when you're choosing a flight and I particularly like Yalla Basta. Their Bite Card gives you the chance to sample 6 dishes in Jerusalem's Mahane Yehuda food market and they're already expanding to Barcelona and Nice.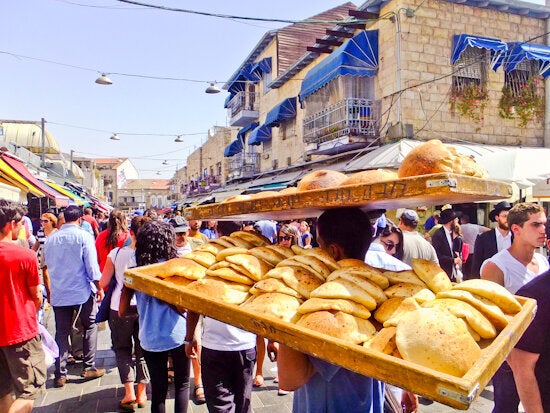 On the morning of the second day, Prime Minister Benjamin Netanyahu shows up to give a keynote address, a sign of how seriously the Israeli government is taking tourism. Numbers are lamentably low, around 3.5 million last year, and the aim is to get them up to 20 million by 2020. The problem is that, in most countries of the world, Israel is still seen as a country of conflict, with a negative image of war and religion. Many speakers including Moshe Lion of the Jerusalem Development Authority, Nir Barkat, Mayor of Jerusalem, and Dr Uzi Landau, Minister of Tourism, emphasise the need to rebrand Israel as a tourist friendly nation - "We need visitors to realize that they aren't going from the airport to a battlefield."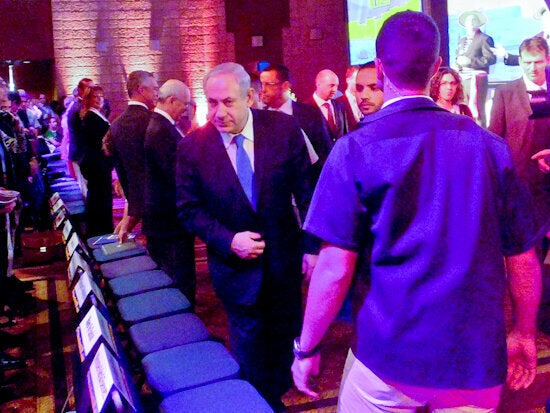 A particular example is Jerusalem - at the moment it's being marketed as a religious destination, attracting large groups of Jewish and Christian tourists who visit the holy sites. Of course these are people who would be coming anyway and the challenge is to bring first time visitors to the country so their misconceptions can be changed. They'll soon find that there's much more to Jerusalem than just churches, mosques and synagogues including fascinating archaeological sites and museums, together with a vibrant foodie scene. The city also makes a good base for visiting the Dead Sea and the fortress of Masada as well as the rest of the country.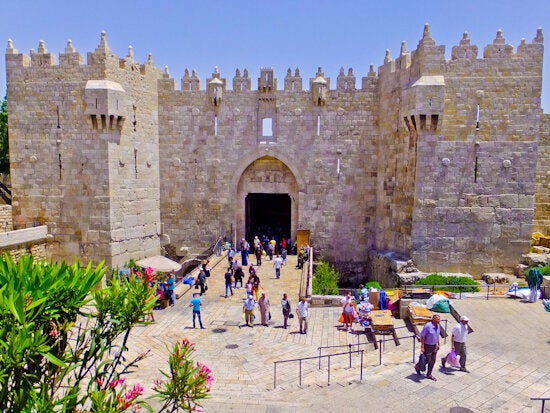 A few speakers give examples of how to go about rebranding the country - Mark Romig details how New Orleans went from the disaster of Hurricane Katrina to hosting the Super Bowl, and Charm Lee shows how a brilliant marketing campaign has made Korea one of the successes of Asian tourism. Sheldon Adelson, CEO of Las Vegas Sands Corporation, talks of his success of creating casino resorts in Macau and Singapore and of his plans for a Euro Vegas in Madrid. Gambling is certainly not the answer for Jerusalem, but establishing a consistent marketing message is vitally important. There's also a need to shortcut bureaucracy so infrastructure like public transport and hotels can be built more swiftly.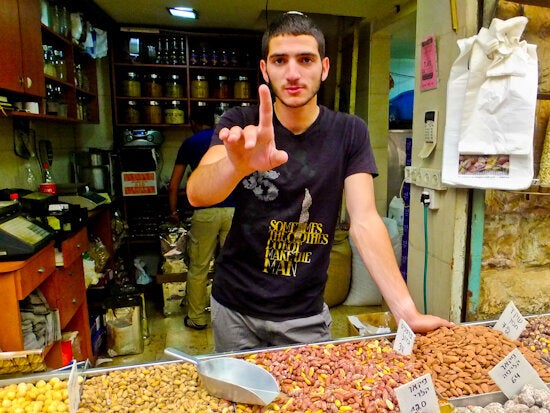 My experience reflects the problem. I want to stay on and write about the food culture here, but nobody seems to want to help me. In London I talk to the Israeli PR, Hills Balfour, who tell me that their client requires 30 days notice. In Israel I talk to the Ministry of Tourist and the Jerusalem Development Authority but they pass me, one to the other, and I get nowhere. It's not as it's going to cost them much, as I'm already in Israel and my hotel is paid for, it just seems like no one wants to take responsibility. Eventually I give up.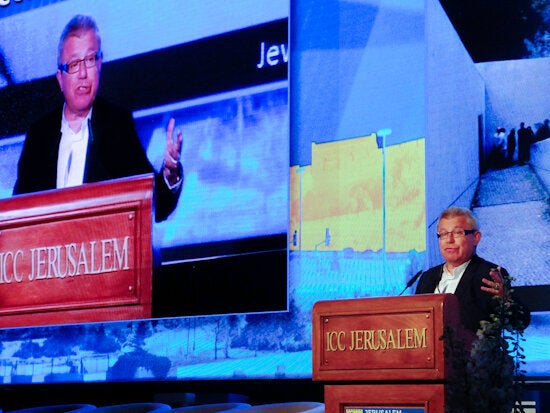 The architect Daniel Libeskind gives one of the most stimulating presentations. He's been responsible for many signature buildings including the Jewish Museum in Berlin, the Grand Canal Theatre in Dublin, the Dresden Museum of Military History and the Ground Zero site in New York. In all these places, tourist numbers have dramatically increased, showing that the shock of the new is still a major draw. His point is that he creates spaces that people will travel half way across the world to experience directly. Dr Richard Florida, of the University of Toronto, also defines a growing breed known as the "creative class" who are looking for an authentic experience, no longer content to lie on a beach in the sun. They need continuous stimulation so the challenge is to deliver a unique tourist experience.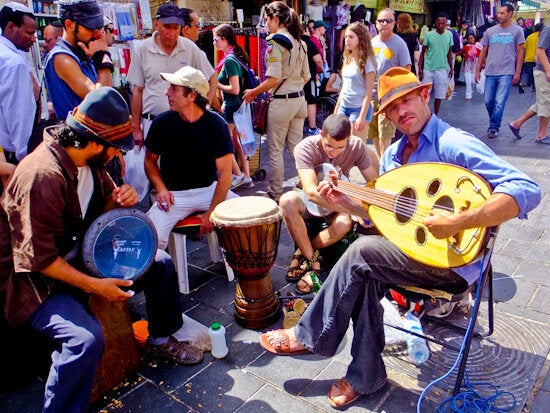 After 2 days of sitting in an air-conditioned hall, I'm keen to get out in the fresh air and see what all the fuss is about. I wander round the old city, first ably guided by David Laker of Israel Personal Travel, then on my own and walk the ramparts of the 16th century walls.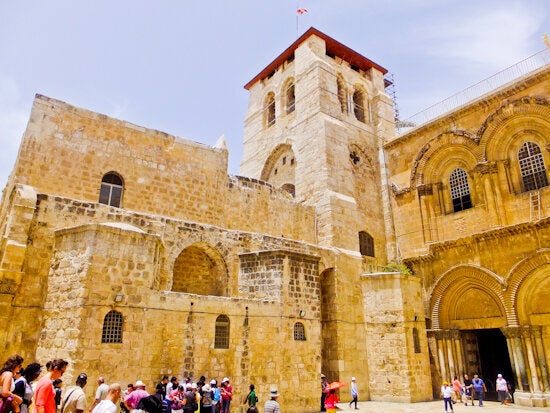 Of course I also visit the rambling Church of the Holy Sepulchre, to see the places where Christ was crucified and buried, and go underground in the Western Wall Tunnels. On my final day I take one of the free Saturday tours provided by the Jerusalem City Council and am introduced to the 19th and 20th century history of HaNevi'im Street. Later, as I board my plane, I realise that I'm one of those first time visitors whose misconceptions have been successfully modified. I'm sure I'll be back for more.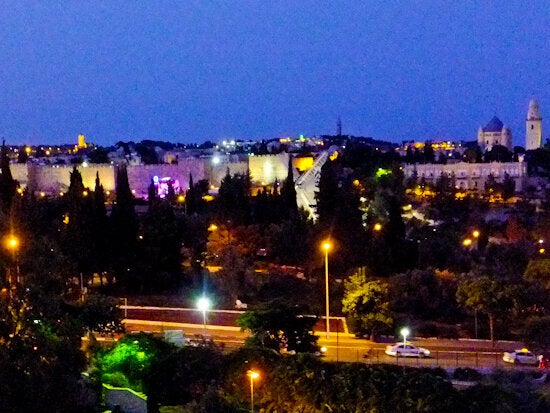 JITS2013 has more information about the summit.
The Inbal makes a good base for exploring the old city.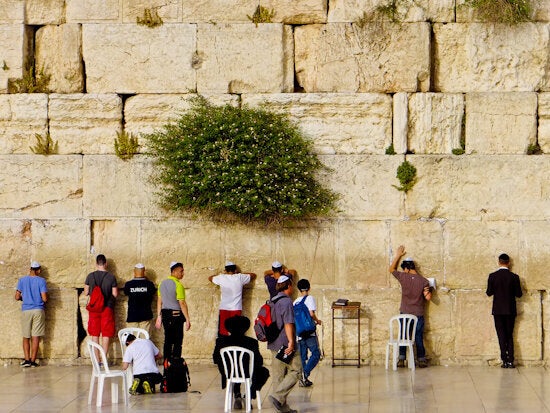 All pictures copyright Rupert Parker.
Related