If you been awed by news reports from the World Economic Forum in Davos, then you might not immediately think of it as a holiday destination. The twin villages of Davos and Klosters are magnets for both royals and world leaders but they're also attractive ski destinations with a literary past.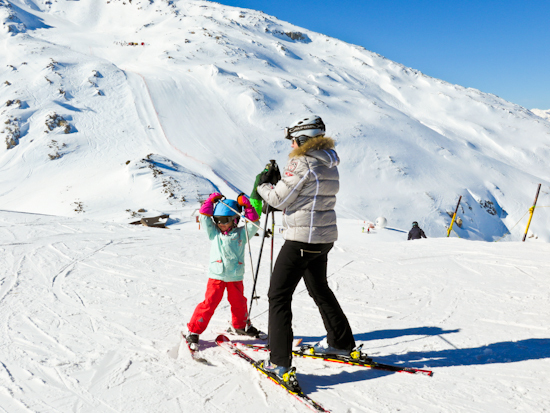 I always look forward to a trip to Switzerland, as most journeys include a train ride into the mountains. I'm travelling from Zurich and am now climbing up to Klosters and Davos on the Rhaetian Railway. It was a Dutchman, Willem Jan Holsboer, who pioneered the rail link in 1890, primarily to bring patients to his sanatoriums. Tuberculosis was an incurable disease, until the advent of antibiotics, in the 1950's but people believed that the mountain air would do them good. At the turn of the 20th century the resorts were attracting over 700,000 guests per year, but not all were sick, as summer and winter sports began to appeal.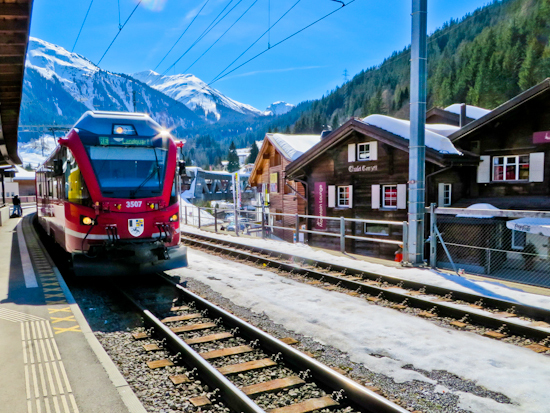 There'd been a health clinic in Davos since 1869, but in 1900 Holsboer opened his deluxe sanatorium, the Schatzalp, in the hills above Davos and it became the leading cure destination in the region. The German writer, Thomas Mann, used it as the setting for his famous novel, The Magic Mountain, and he stayed in Davos for three weeks when he was visiting his wife Katia. She was hospitalised in another sanatorium in the town and Mann's daily walk took him from there to the Schatzalp. The 2.6 km path is now the Thomas Mann Way, with plaques providing information on the connection between Davos and his novels.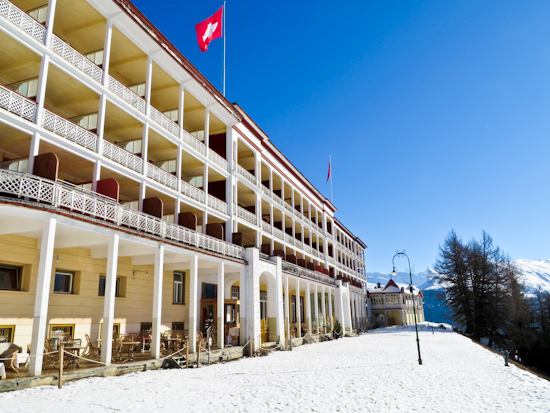 These days the huge Art Nouveau sanatorium has been converted into a hotel, but retains most of its original Art and Crafts features. It's slightly eerie, populated by ghosts of the past, but the views from its terraces are stunning. The Waldhotel, where Katia stayed, has been extensively renovated but the décor is a faithful recreation of the original and they've preserved one of the rooms. Patients had to drink two litres of milk a day, as part of their cure, but ironically this may have made them sicker as TB was rife in the local cattle.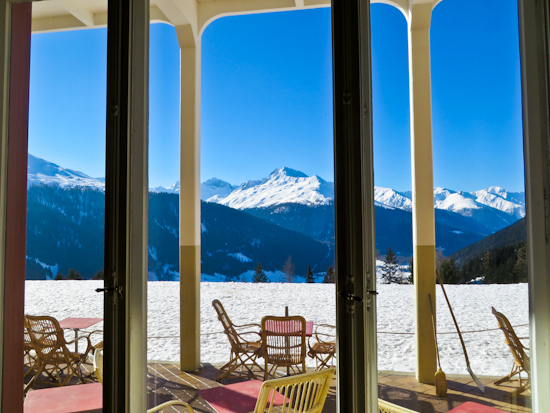 Since then things have brightened up and Davos has a long distinguished history as a winter spa town attracting other literary figures, including Herman Hesse. Famous British writers like Arthur Conan Doyle, creator of Sherlock Holmes, and Robert Louis Stevenson were great fans. Strangely enough, Stevenson finished Treasure Island here but Conan Doyle really put it on the map in 1894 when he wrote about skiing for the Strand magazine. The resulting large influx of British tourists continues to this day.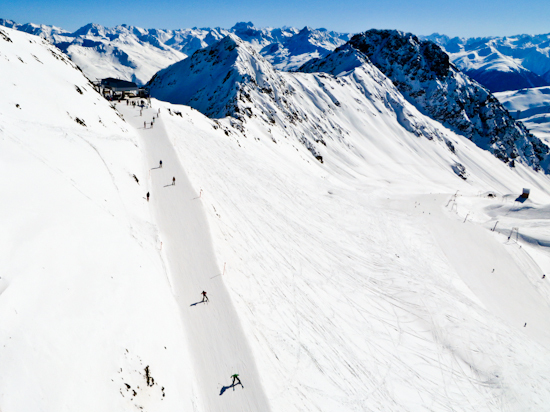 In fact Davos and Klosters have access to not one, but six magical mountains with 320 km of pistes, ranging from the easy to legendary. The Parsenn downhill run to Kublis is regarded as a classic - it's 12 km long with a 2034 m height difference. In 1924 the first Parsenn Derby was held and it's been a yearly fixture ever since, with both amateurs and retired professionals taking part. It's a bit too much for a man of my meagre ability but I enjoy the view from the top of the 2843 m Weissfluh, easily accessible by cable car.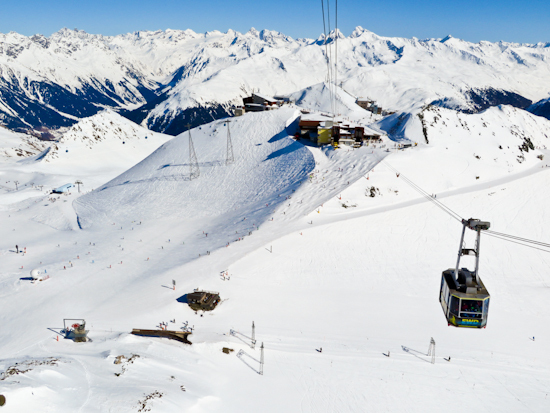 After the bustle of Davos it's a pleasant change to be in Klosters, named because of the monastery that was founded here at the beginning of the 13th century. Recently it's become famous as the place where British royals love to ski, but in the 50's it was known as Hollywood on the Rocks. American film stars such as Paul Newman, Gregory Peck, Yul Brynner, Lauren Bacall and Greta Garbo all came here. Gene Kelly danced on the tables in the hotel bar of the legendary Hotel Chesa Grischuna and Rex Harrison discussed his musical notes for My Fair Lady with the hotel pianist.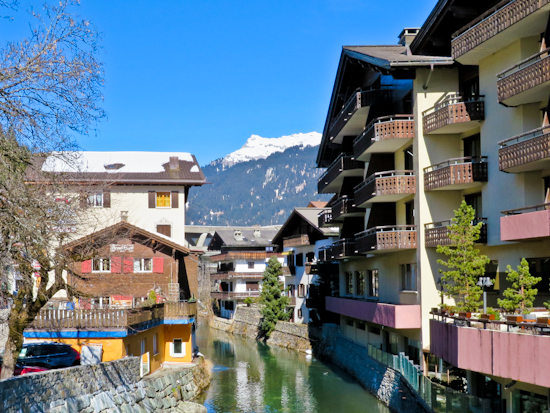 There's also easy skiing from Klosters and I take the gondola up to the sun terrace on the Madrisa Mountain. I avoid the ski nursery, where kids can sledge using large tyres, build snow huts and learn to ski, as I'm probably a bit too old. Instead Anita, my patient instructor, regales me with tales of Prince Charles, Tara Palmer-Tomkinson and assorted British aristocracy, as she shepherds me down the blue runs. Visibility is perfect, the sun is shining and I reflect that countless Hollywood celebrities and British aristocrats can't be wrong.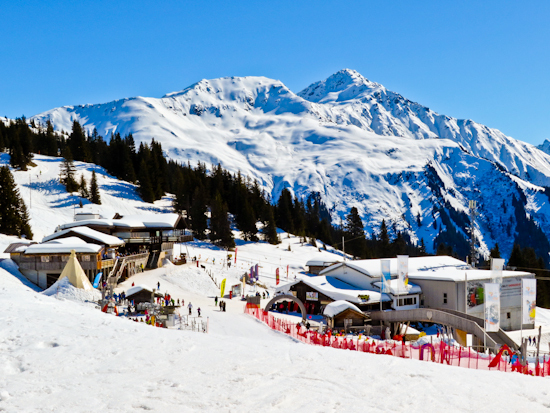 Davos Klosters has tourist information about the area.
My Switzerland has information about the country. Call the Switzerland Travel Centre on International Freephone 00800 100 200 30 or email.
You can also email for packages, train and air tickets.
SWISS offers up to 19 daily flights from London Heathrow, London City, Birmingham and Manchester to Zurich. For reservations call 0845 6010956.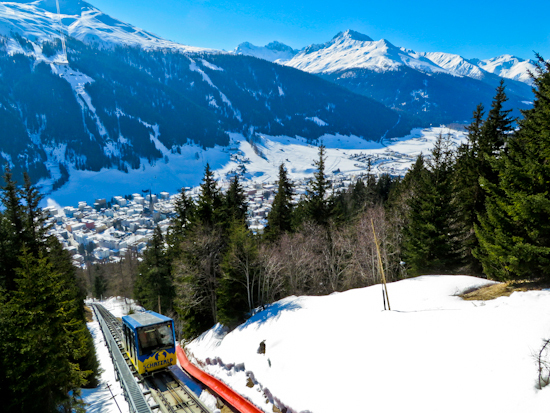 The Swiss Travel System provides a dedicated range of travel passes and tickets exclusively for visitors from abroad. The Swiss Transfer Ticket covers a round-trip between the airport, or Swiss border, and your destination.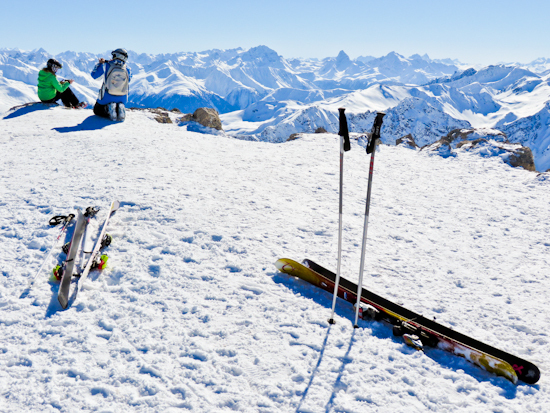 The Kongress Hotel makes a good base in Davos.
The Silvretta Park Hotel has a swimming pool and makes a comfortable base in Klosters.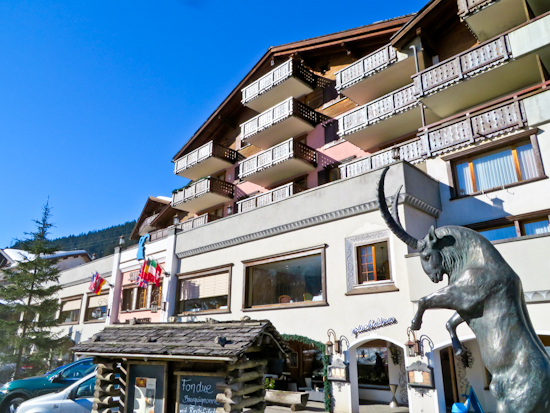 All pictures copyright Rupert Parker.