This new improved design of the original Tatonka Flight Case shows significant improvements and may well make it the perfect carry-on bag.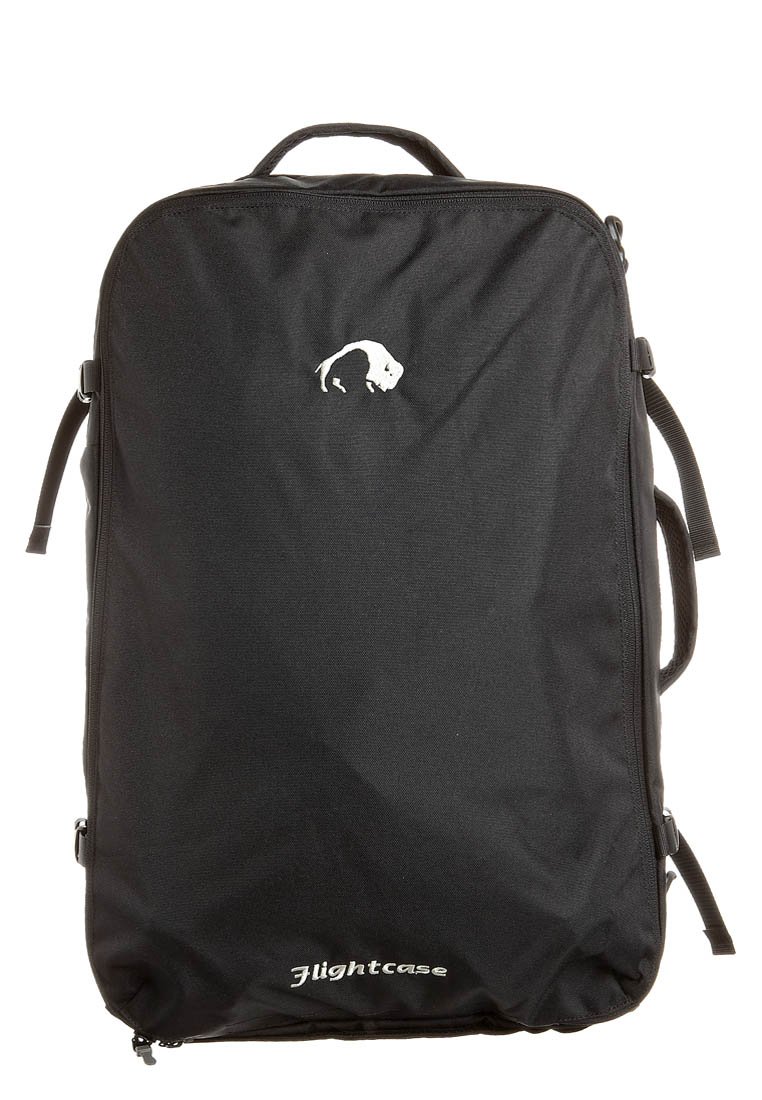 For the last 20 years, in my job as travel journalist, my luggage of choice has always been my faithful trusty Tatonka. I can't say I've been kind to it, always stuffing it with all the extras you acquire on press trips, but it's never let me down. But, as with all faithful retainers, there comes a time when retirement beckons so I thought I'd test their latest version.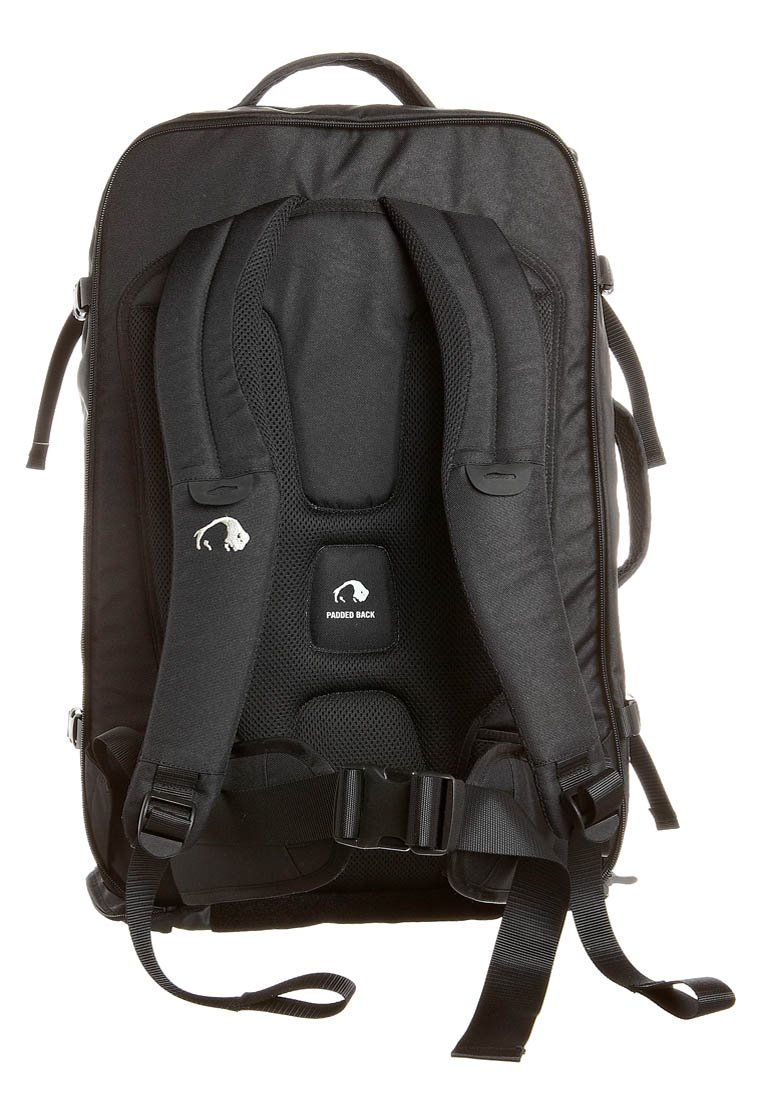 Now there's been a major redesign, so it becomes more like a real suitcase than a backpack. As well as the main compartment, there's another full size compartment in the lid and the bag opens out flat so you can pack both sides. Gone are the interior compression straps to be replaced by mesh covers which zip over each compartment. There's also a roomy exterior pocket at the front which is useful for stashing all those items that security demands to see, like laptops and liquids.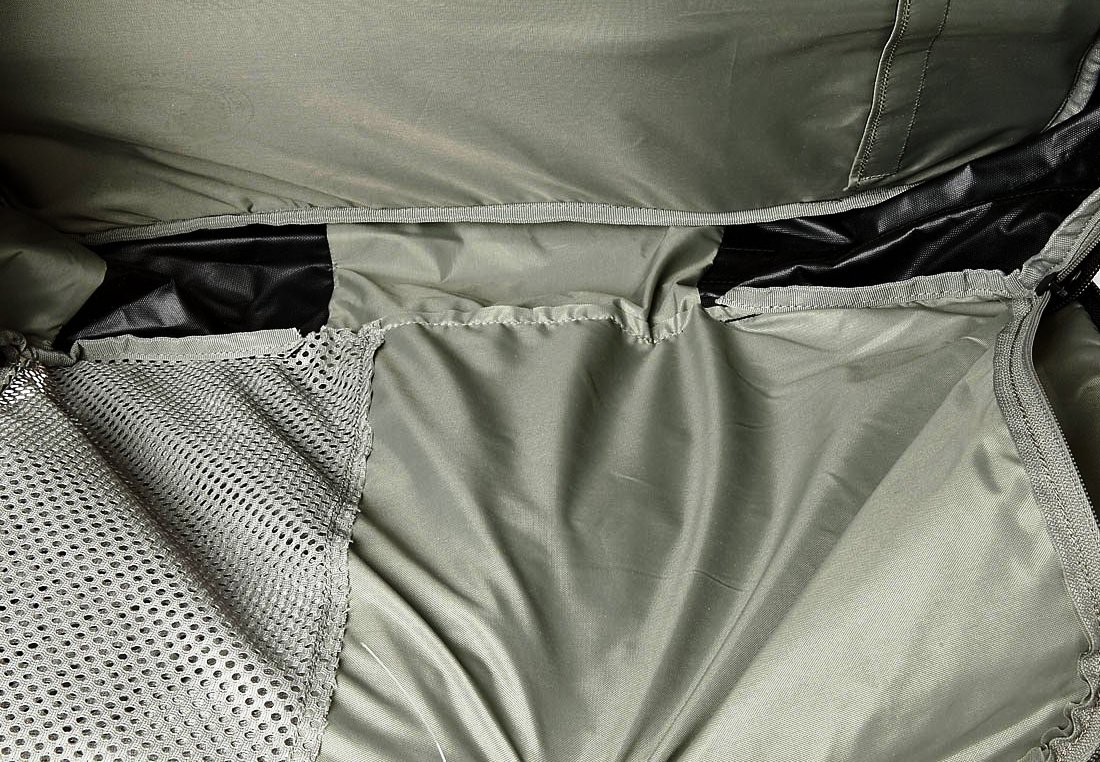 The one thing that's stayed constant are the IATA approved dimensions of 55 x 40 x 20 cm and the flight case meets these and is even slighter slimmer at 32 cm wide. Thankfully there are no wheels, and the rear zipped compartment opens up to reveal padded shoulder straps and a hip belt with an excellent back system. Strangely there's no chest strap, which I always found useful to stabilize heavy loads, but this is available as an extra. If you don't want to utilise it as a rucksack there's a padded shoulder strap so you can just slip it over your shoulder. Two padded handles make it easy to carry and quality is excellent throughout.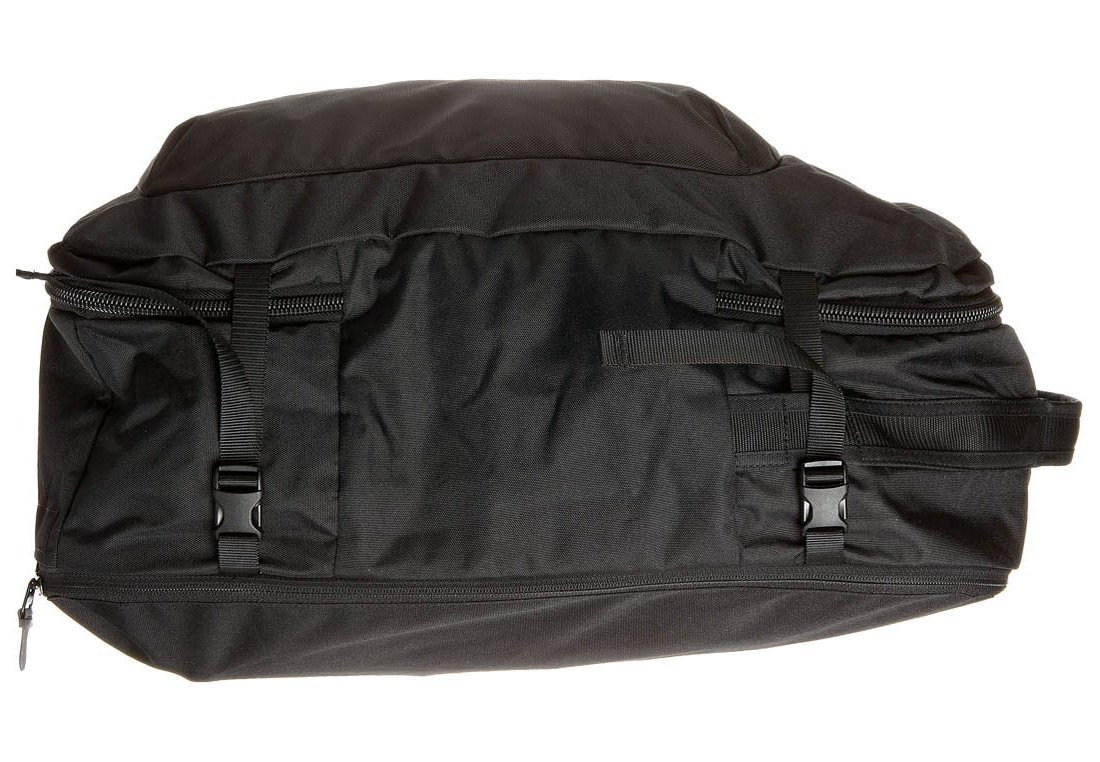 So how did it perform? The extra compartment in the lid really does seem to add extra space, so I found I could get more in, without straining the zips. The old version had small inside pockets in the main compartment which I used to stash charging leads, alarm clock and other sundry items, and initially I did miss these. I soon got used to stowing these in the lid in an extra pouch but there is a danger that if you put too much there, the bag expands to exceed the IATA dimensions. It's not a real problem, you just have to take care with your packing if you're travelling on one of those airlines that insists on checking your luggage with one of those steel frames at the gate.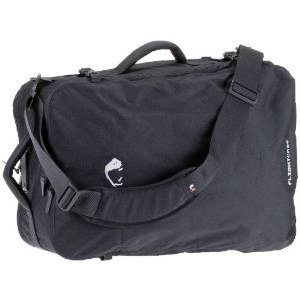 When I was researching this article I did see that Tatonka do make a slightly more expensive model under their Tasmanian Tiger brand, called the TT Flightcase, apparently designed for the police. Now this looks like a serious piece of kit with the top cover of the main compartment transformed into an organiser, offering pencil holders and a zippered pocket. The lid is also redesigned so it's padded to take a laptop and it looks like the case is made of stronger material. I can't wait to get my hands on one of these and will let you know how it performs in my next review.
Main Features
Zip-away carrying system
Padded hip and shoulder straps
Separate compartment on the inside of the lid
Large main compartment
Flat zip pocket on top of lid
Hanging strap to go over body
Practical compression straps
Height 55cm x Width 32cm x Depth 20cm
Weight 1.65 kg
For more information go to the Tatonka website.
All pictures copyright Tatonka.