Fresh from its waters, or newly harvested from its fields, the produce of West Sweden is the perfect fodder for the Nordic Food Revolution.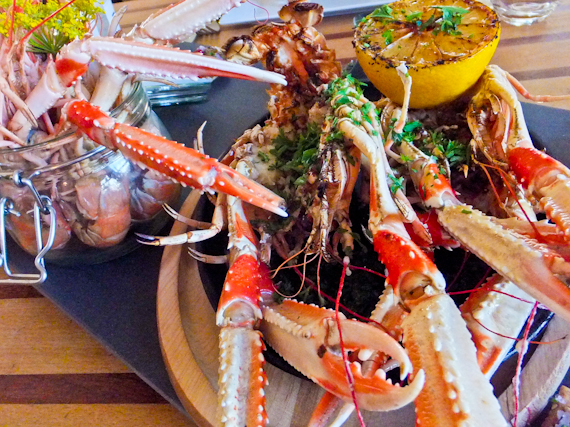 I can't believe it - it's the middle of September and I'm on a small wooden boat just off Lysekil, in West Sweden and the sun is shining. It's the perfect day for a mussel safari and Lars Marstone, my captain, is taking me to the beds where he grows them.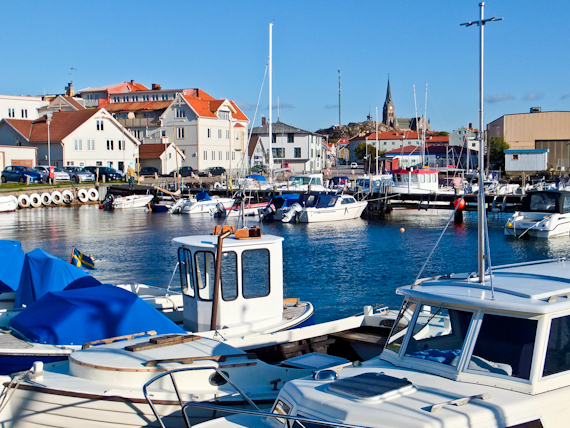 He tells me that round here people only started eating mussels and oysters when he started his business 15 years ago. Even now he takes out locals who've never tasted these shellfish - and some find raw oysters so disgusting they spit them out. It's difficult to believe, in a country which lives off the sea, but perhaps, in the past, there was so much fish, they just couldn't be bothered.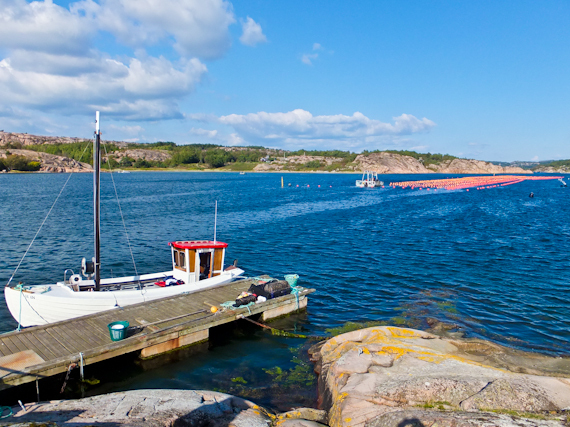 After 45 minutes, we're at the mussel beds and climb onto the rocks at Käringeholmen where Lars will prepare our feast. He opens some oysters and we feast on these whilst he prepares the mussels. It's a simple recipe using wine, leeks, carrots and onion, a sort of Swedish moules marinières. They say shellfish taste best when you are within sight and smell of the sea and we can't really get any closer. It seems to work, as these are some of the best oysters I've tasted, and his mussels make a pretty good second.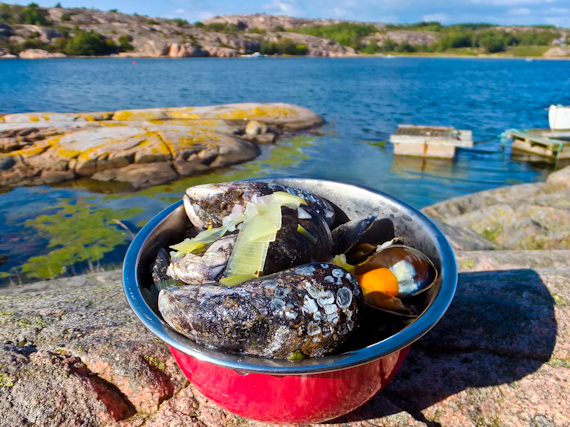 Lysekil itself is an attractive fishing town and I'm staying at the Strandflickornas Havshotell, right on the seafront. The building dates from the early 20th century and all its 21 rooms are decorated in different distinctive styles. For dinner I take the ferry to the adjacent island of Skaftö where Restaurang G, at Gullmarsstrand, is surrounded on 3 sides by water.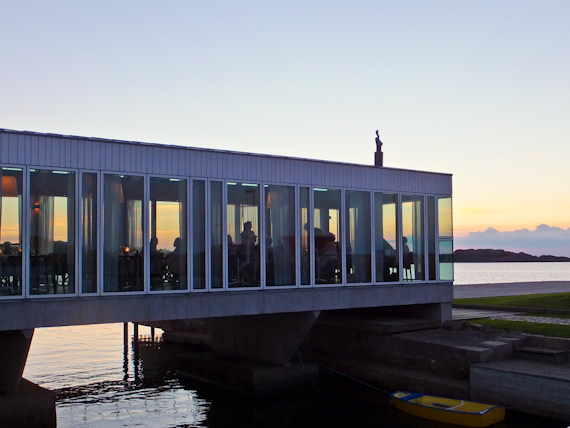 This one of 35 restaurants accredited by A Taste of West Swedenwhich highlights the best culinary experiences in the region. The sun is setting, as we tuck into our fish, and they've imaginatively paired wines with each course.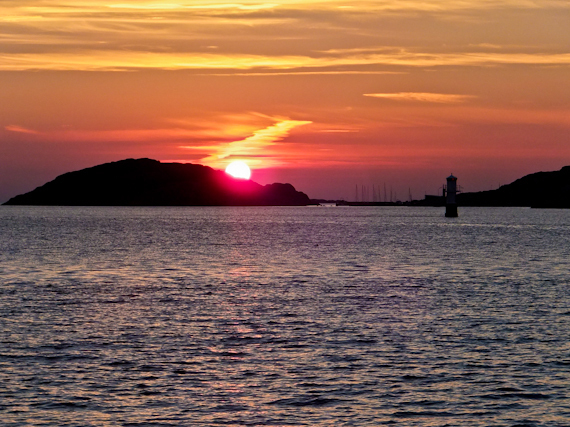 Next day, I aim into the countryside and drive North to the Göta Kanal area. My first stop is at Sivans Cheese Shop and meet Sivan's daughter Sofia. Her 75 year old mum ish't around, as she doesn't speak any English, but I hear the family started making cheese way back in 1875 with her grandmother's grandma. These days they don't have any cows but instead they collect cheeses from local farms and mature them for up to 37 months. Most are from cow's milk and are pasteurised but there is a delicious Wrångebäck, 18 months old and made from raw milk. Apparently it was the first cheese to be officially registered in Scandinavia, and has been produced since 1889.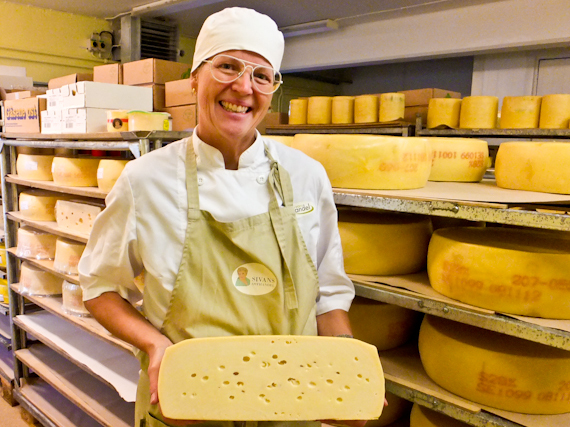 For my tasting, Annalena Brage from Knäck & Bräck in Falköping has brought along samples of her organic crispbread, made from ancient grains like spelt and rye. She has 8 organic farmers who deliver once a week and, of course, there are no additives. She does subtly flavour them with lingonberry, sesame seed, juniper berry, tomato and blueberry and also makes delicious rusks. I get to sample the Swedish version of ploughman's lunch with cheese, crispbread and organic fruit juice.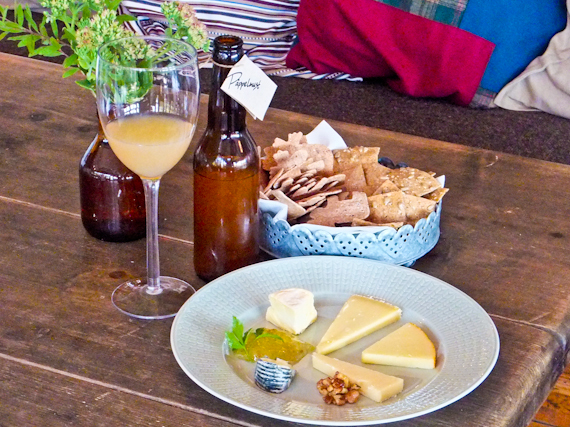 My next stop is at Qvänum Mat & Malt whose owner, Claes Wernerson, started brewing and distilling, not only to revive traditional methods but also to add some of his own ideas. He says that in the North, beers and spirits have always been drunk with food, rather than wine and he's keen that this culture doesn't disappear. All his beers are natural, additive free and made using water from the farm's own well.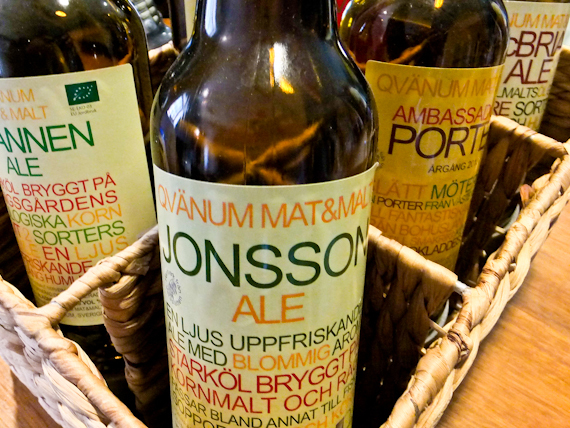 His devises his brews by thinking of a dish then working out what kind of beer would complement it. Another ancient tradition he's reviving is something that farmers did to make their beer go further. Any surplus was distilled, before it went bad, and kept through the winter. Claes is doing the same but ageing his spirit in bourbon barrels for 18 months and of course it's almost like whisky.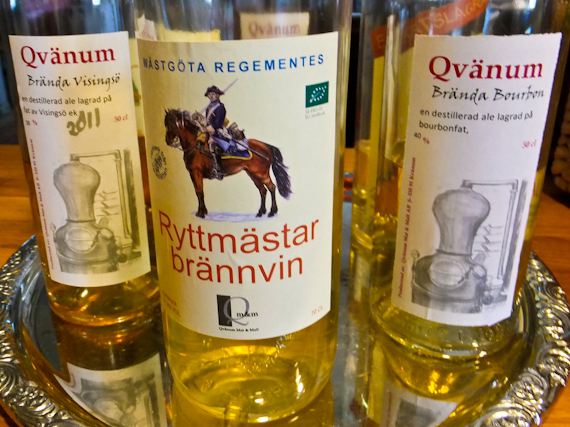 Lunch is at Bjertorp Castle, which has Sweden's most complete Art Nouveau interior. The house was built by famous architect Ferdinand Boberg in 1914 and he also designed the furniture, so I sit down at one of his tables in the grand restaurant.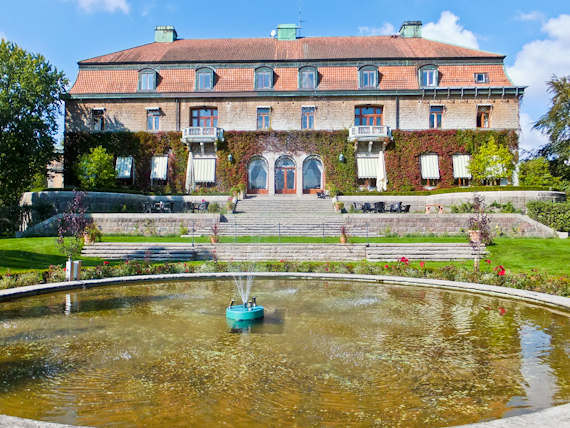 English chef, Simon Rowe, describes his cooking as Nordic, influenced by classic French, and he's keen to use local ingredients. I enjoy a creamy soup made from fresh picked chanterelles and an excellent rare breed piece of pork, served with tasty beets, potatoes and slices of apple.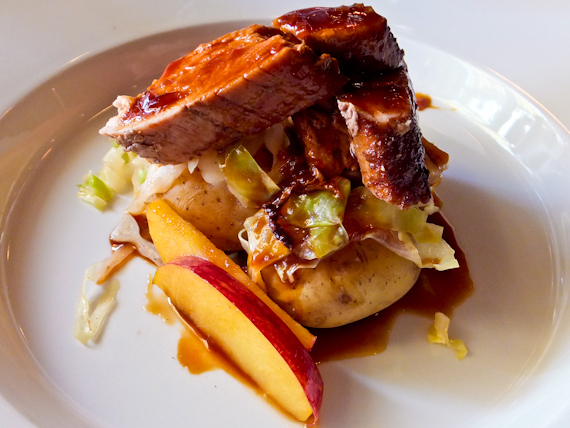 Another Englishman is also working wonders in the grounds of the medieval Läckö Castle, on the edge of Lake Vänerns, Sweden's biggest. Simon Irvine came here in 1990 and started the vegetable garden from scratch, using completely organic methods. He actually worked for 6 years without being paid but in 2003 the King made him a Knight of the North Star for his troubles.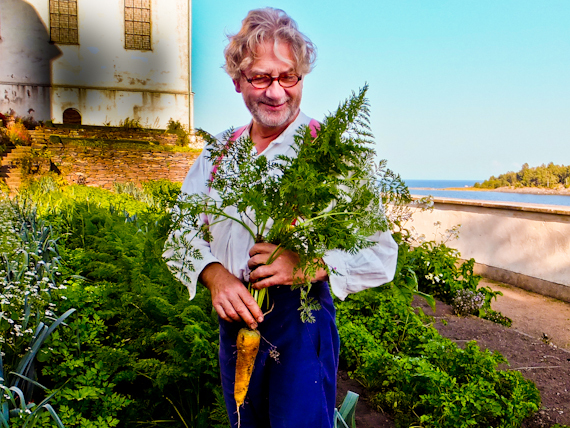 The garden is an extraordinary achievement, given the growing season is so short, and he produces vegetables, herbs and salads for the adjacent restaurant Hvita Hjorten, in the new Naturum Vänerskärgården - Victoriahuset. To give you an idea of his productivity, this year he's supplied over 3000 salad plates and that's just the leaves.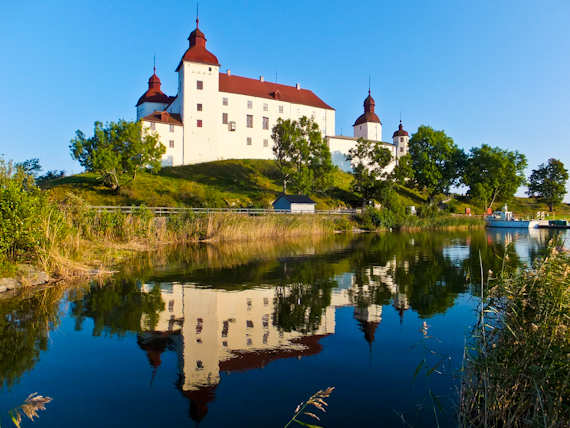 What they don't get from Simon, they source from the fishermen of Lake Vänern, local farmers and hunters, and the food is simple but tasty. There's an excellent fish roe with leeks and cream, followed by pike perch, from the lake, with beets, potatoes, chopped cabbage with flakes of local cheese.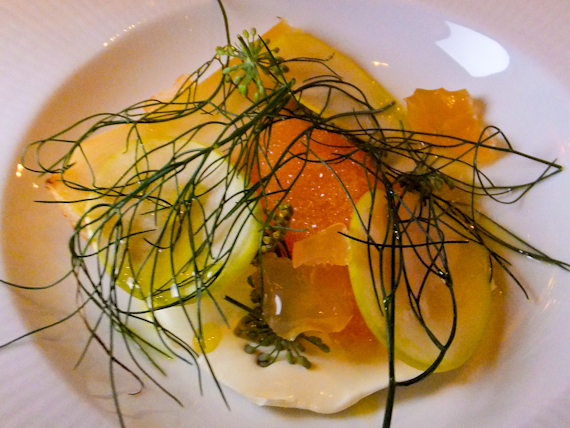 Breakfast is pretty good too, particularly when you wake to the sun rising over the lake, birds screeching across the water.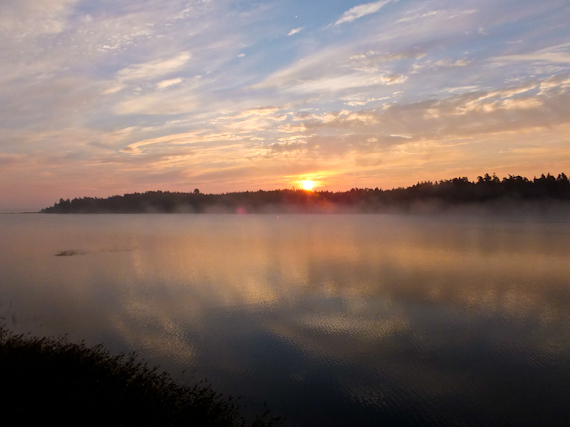 Finally I end my trip in Gothenburg and pay a visit to the Fish Church or Feskekôrka. It was built in 1874 as a fish auction hall and the architect was inspired by stone Gothic churches. These days it houses an excellent fish market and a handful of restaurants.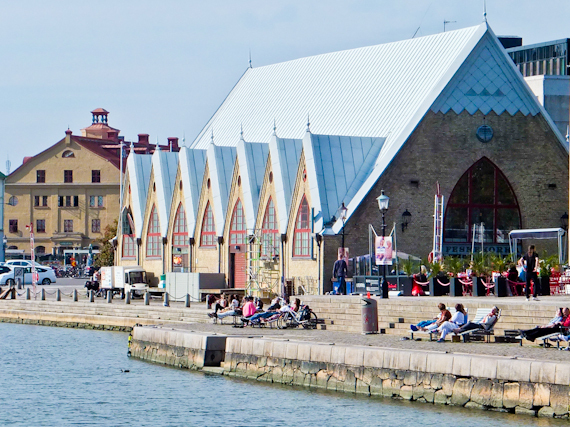 Fish is so fresh here, that you can't really go wrong at Restaurang Gabriel. A starter of oysters, with a glass of local brewed porter, is the perfect match. That's followed by a copious platter of seafood which includes grilled crayfish, prawns, herring, salmon plus mussel and fish soup. On Fridays, plaice is their speciality, and I must say it's as close to a religious experience as I've had in a long time.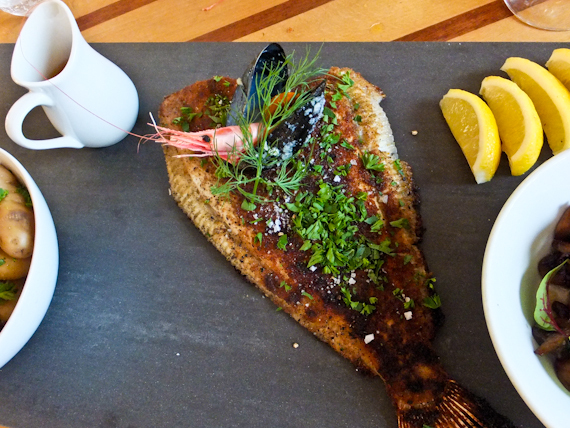 Gothenburg has information about the city.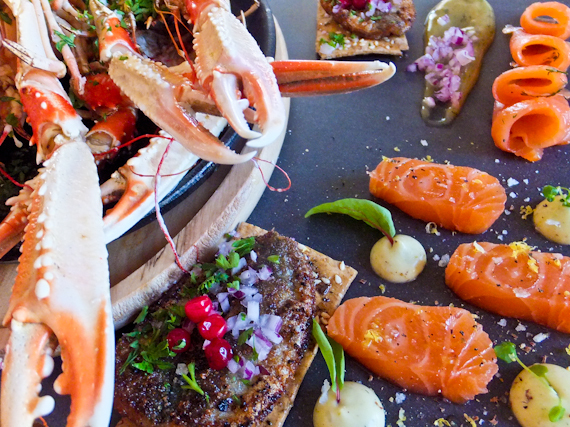 West Sweden has more information about the region.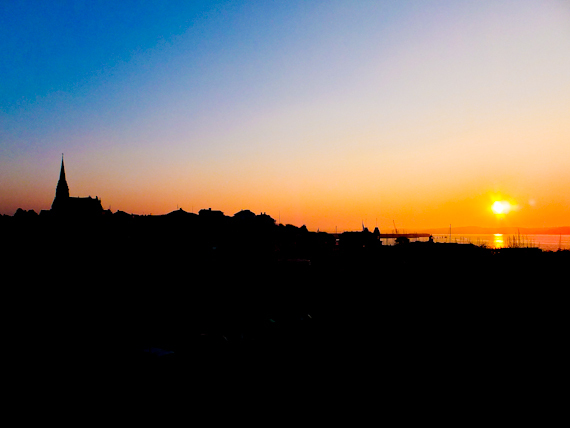 For an insider's guide to events and experiences in West Sweden, follow the blog.
British Airways flys direct from Heathrow to Gothenburg daily.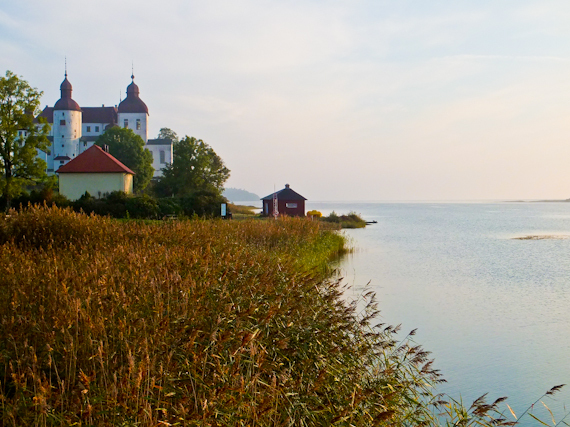 All pictures copyright Rupert Parker.