Bordeaux, of course, is famous for its wines, but it's also an attractive riverside city, a sort of mini-Paris, ideal for a weekend break.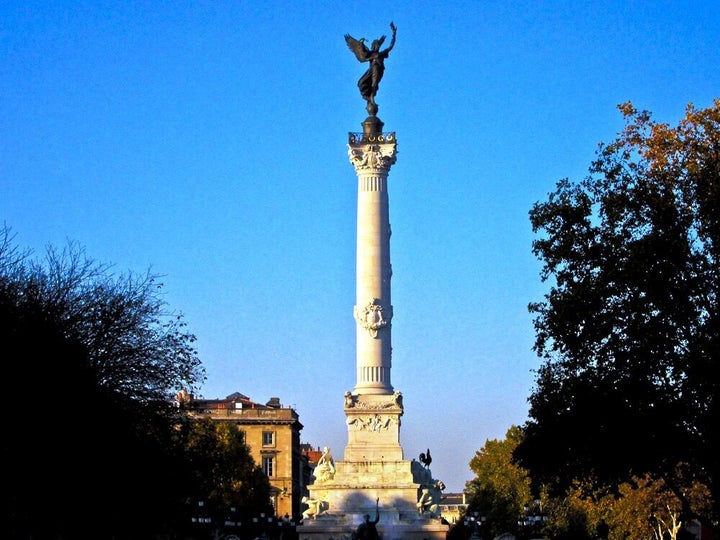 In the Bordeaux city streets, they've had the cleaners in, and now it's a place of attractive limestone facades, a regenerated riverbank and an intimate ancient quarter. The makeover led to UNESCO awarding the city World Heritage status in 2007, and that had nothing do with the wine. But's that's reason I'm here, of course, so I start my visit with a one hour crash course at the École du Vin.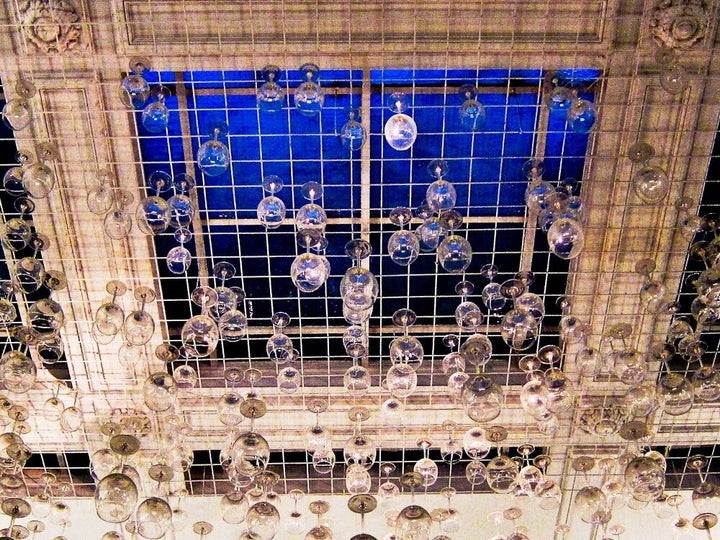 Right opposite the tourist office, in the Bordeaux Wine Council building, I'm in the classroom with Caroline Mathews who runs Uncorked Wine Tours. She tells me that it's all about "Terroir", a notion defined by the climate and ground where the vines are planted. On the left bank of the Garonne river the soil is gravelly and full of small stones which continue to radiate heat even when the sun has gone. This is perfect for the Cabernet Sauvignon grape, an essential component of Medoc and Margaux . On the right bank, the soils are clay and limestone, which absorbs moisture, ideal for the Merlot grape of Saint- Émilion and Pomerol. Caroline gives me a guided tasting and I now feel equipped to venture out of the city.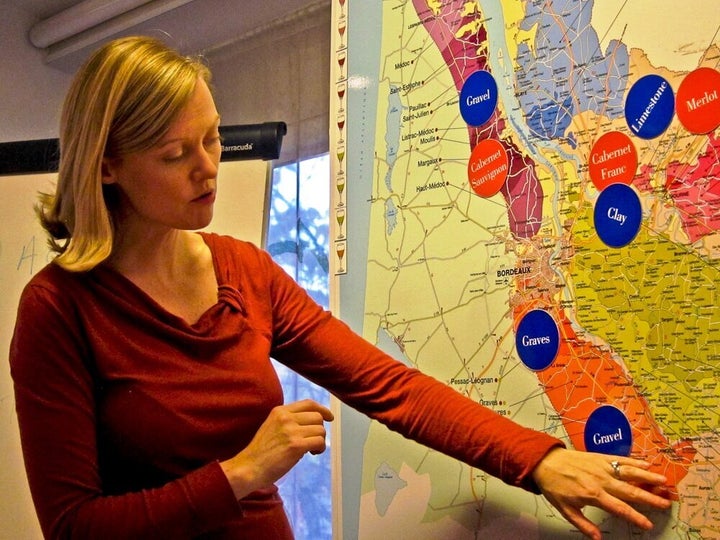 After crossing the Garonne and Dordogne rivers, I arrive in the medieval village of Saint-Émilion. Named after an 8th century monk who settled here in the 8th century, the ground underneath became a huge limestone quarry until digging was halted. As a result, there are over 200 km of catacombs and the most impressive underground church in Europe.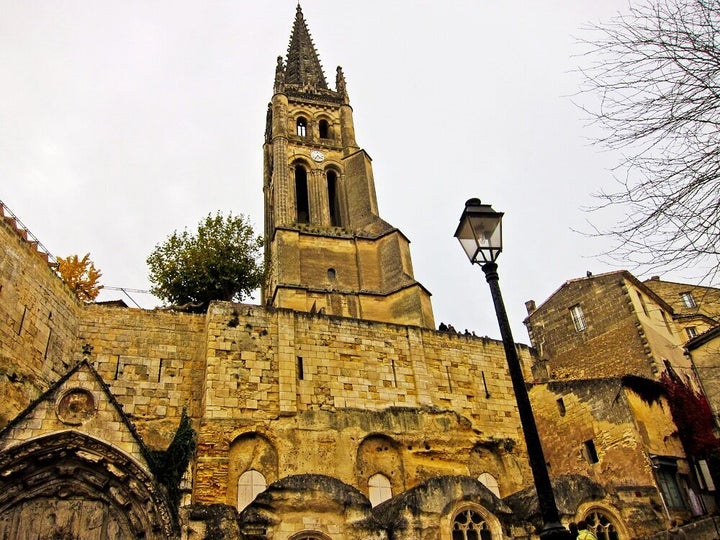 Food is good here, particularly the Macaroons, and, as you'd expect there are over 80 wine shops. I have an excellent dinner at nearby Château Candale washed down with some of their Saint-Émilion Grand Cru. Chef Cyrille Gallard's food is inventive, excellent value and is the perfect match for the quality of the wine.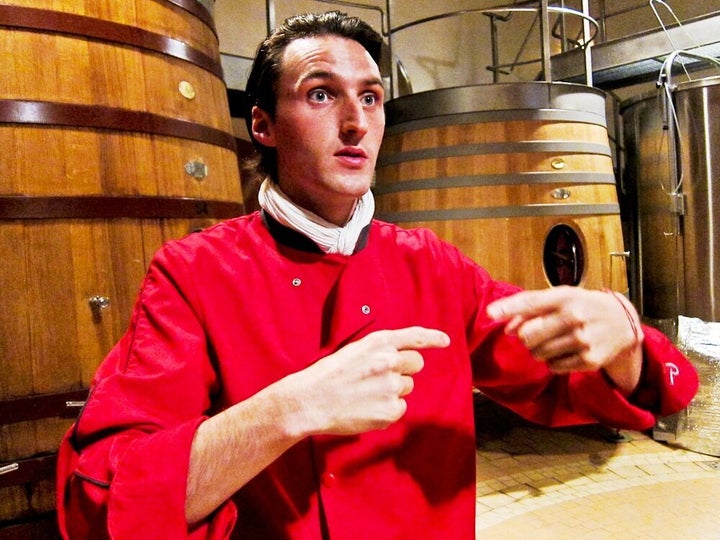 Within sight of the bell tower of Saint-Émilion, the vineyards of Château Siaurac are in Lalande de Pomerol, an appellation that deserves better recognition. The winery has been in Aline Goldschmidt's family since 1832 but, after her father died in 2004, her sisters were going to sell. Abandoning a successful career as a writer, she bought them out and took over the 46 hectares, along with 14 Hectares of Saint-Émilion and Pomerol. She's passionate about her wine making and puts on tutored wine tastings with food in her chateau.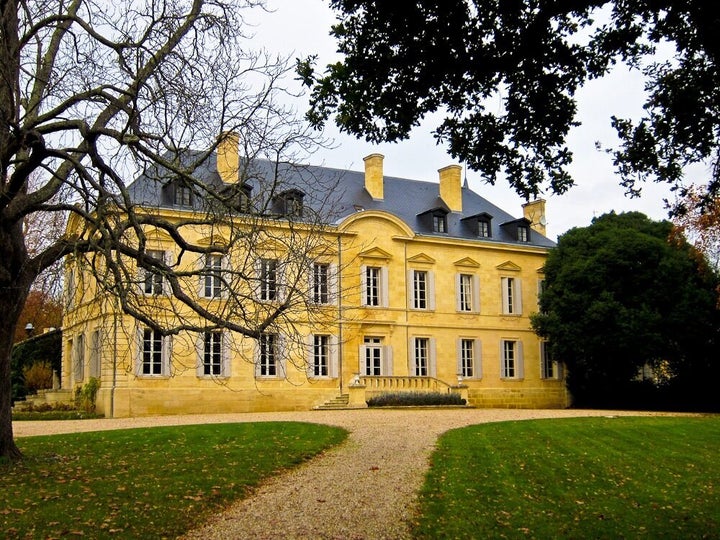 I get a plate each of salmon mousse, Foie Gras and crème brulee with three wines and she asks me to decide which goes best with which. It's a difficult decision but she's making the point that the type of food affects our appreciation of the wine. My reward is an excellent gastronomic VIP lunch accompanied by each of her appellations - Château Siaurac, a Lalande de Pomerol, Délice du Prieuré, a Saint-Émilion Grand Cru, and Chateau Vray Croix de Gay, an excellent Pomerol. She's a brilliant host, genuinely knowledgable about her wine and food, and I urge you to pay her a visit. Just reserve in advance.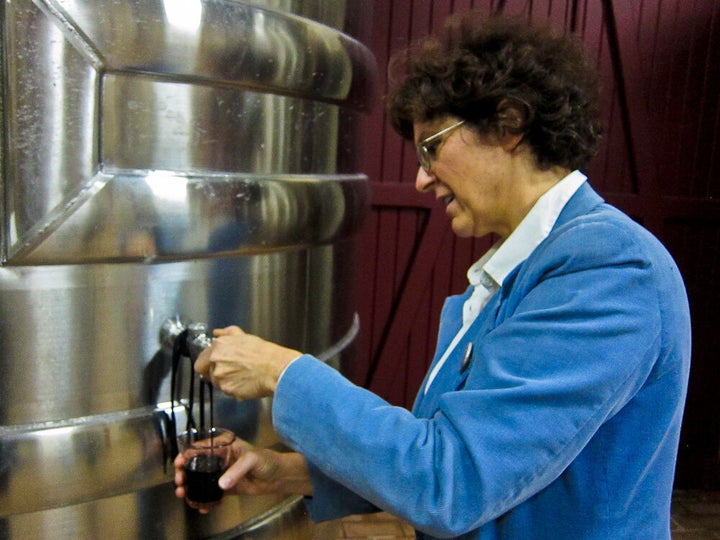 Next day I set off to explore the left bank of the Garonne and find there's a special event taking place. Now in its 4th year, Margaux Saveurs is a weekend where the Châteaux throw open their doors and invite people to taste their wines and ask questions. I go to a demonstration of the blending process at Chateau Lascombes, visit the cellars at Château du Tertre, taste wine in different glasses at Château Cantenac Brown and finally sample different vintages at Château Rauzan-Gassies. Best of all, Natalie Schyler from Château Kirwan joins me for a slap-up lunch with some of the best wines of the region. I won't easily forget her 2004 Margaux Grand Cru Classé.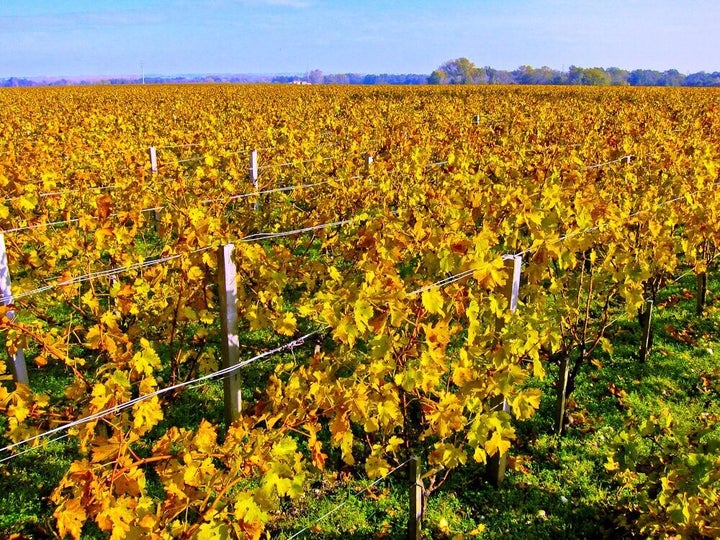 Bordeaux makes an excellent destination for a gourmet weekend break with its many restaurants and food shops. There's a great Sunday morning riverside market and it makes a good base for visiting the surrounding châteaux.
La Journée Gourmande de Margaux can be arranged by the Bordeaux tourist office. You spend the day visiting 4 different chateaux, tasting 12 different wines with food, for €94 pp.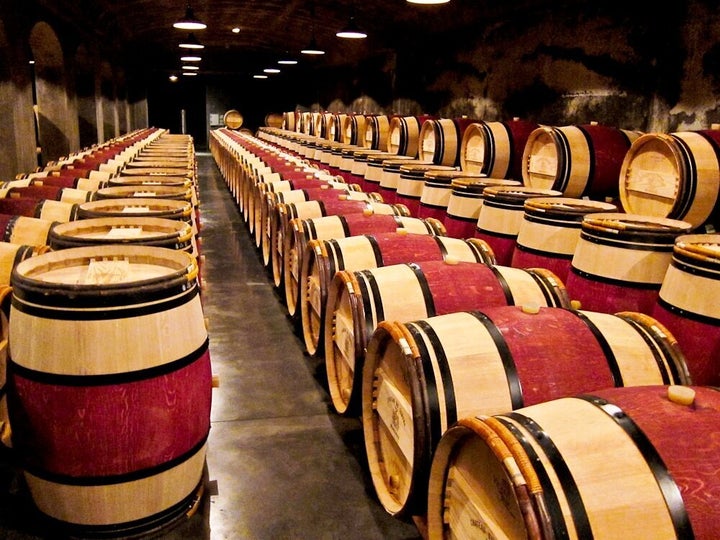 All pictures copyright Rupert Parker
Related