Rouen has always been notorious for the English burning Joan of Arc but a new museum telling her story and a huge Panorama depicting ancient Rome, along with exciting restaurants, means that no trip to the North of France is complete without a visit.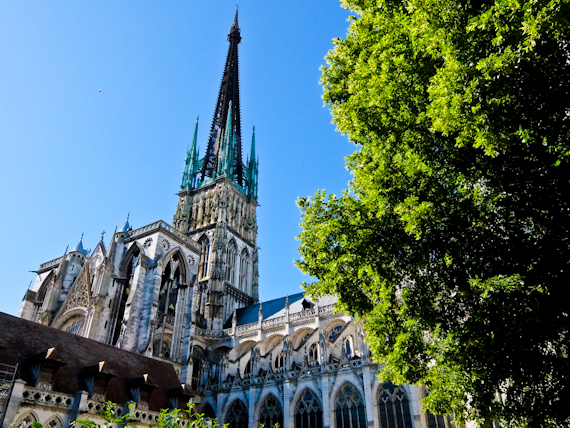 It's been twenty years since I was last in Rouen - I lived there for three months, attempting to improve my French at the Alliance Francaise. The opening of a new museum, or what they call a Historial, telling the Joan of Arc story, seemed a good enough reason to return. I always feel slightly queasy about St Joan, after all it was my countrymen who burned her at the stake in 1431, of course with the collaboration of certain French Bishops. She's a heroine in France so it's fitting that they've spent 10 million Euros on the project, housed in the magnificent 15th century Archbishop's palace, where her trial was held.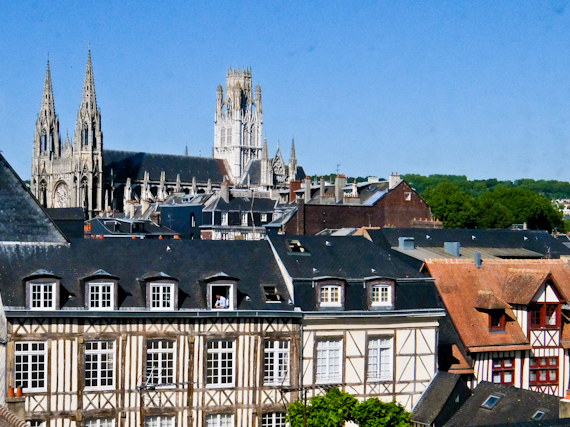 A team of internationally renowned historians, museum specialists and museum design agencies have been involved to create this state of the art immersive exhibition and they've done well. It uses video reconstructions, projected on the palace's walls, to tell her story and headphones are available in various languages, including English. It's like an indoor one hour Son-et-Lumière show and is more like a video art installation than a conventional museum experience. You join a group of 25 or less for a tour through the various rooms and departures are every 15 minutes. It's all very well done, top notch actors playing the key characters, and you come out feeling that you fully understand the story.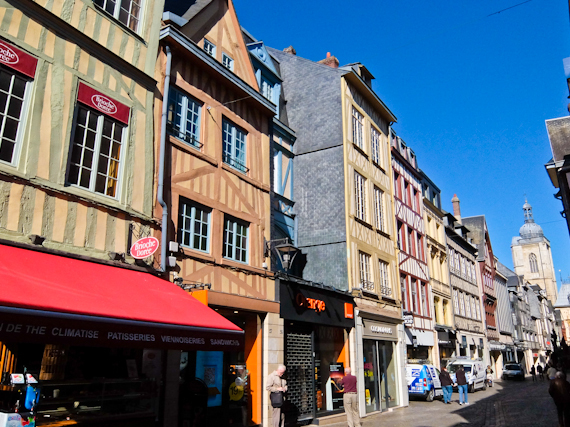 It's worth visiting the Place du Vieux-Marché, where she was burnt at the stake, although the Church of Saint Joan of Arc, completed in 1979, is strikingly modern, resembling an upturned boat. The stained glass windows, however, are from the 16th century and were rescued from other Rouen churches, after the bombing of WW2. Nearby there's also the Tour Jeanne d'Arc, which is all that remains of Rouen castle, built by French king Philippe Auguste at the start of the 13th century. The tower, where Joan was imprisoned, no longer exists but this one apparently was the home to the section of her trial where she was threatened with torture.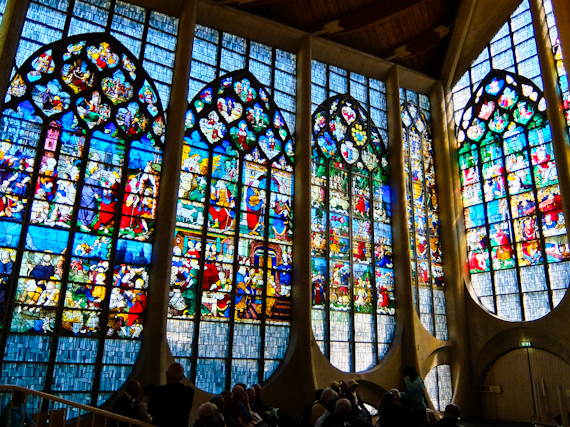 A major improvement in Rouen, since I was there, is the rehabilitation of the right bank of the Seine which is now one long promenade. Former warehouses have been converted into cafes, restaurants and shops and the left bank will also join the scheme in due course. The newest attraction is the Panorama XXL, a huge circular building, 31 metres high, equivalent to a 12-storey building, designed to show off the world's largest panoramic works. On show at the moment is a view of ancient Rome in 312 AD, created by the German artist, Yadegar Asisi. It's certainly impressive and a series of lighting effects takes you through the course of day and night. Next year they're planning a panorama of medieval Rouen which should be well worth a visit.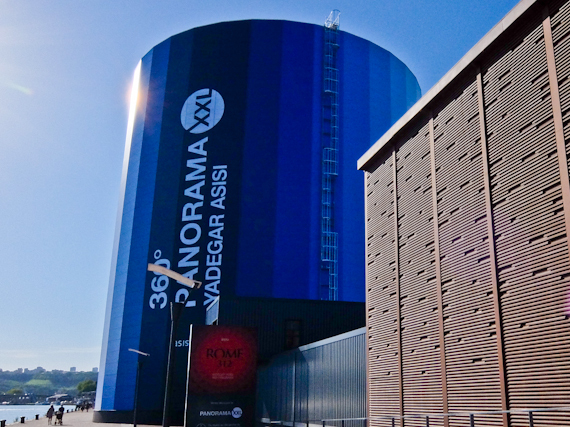 I always remember the city for good food and the array of fish on display in the stalls in the Place du Vieux-Marché doesn't disappoint. The best of Normandy cheeses can be found at the Fromagerie Du Vieux Marché where Maitre Fromager Léon Déant keeps his products in top condition. I particularly like his Camembert, made from unpasteurised milk, although his Livarot runs a close second.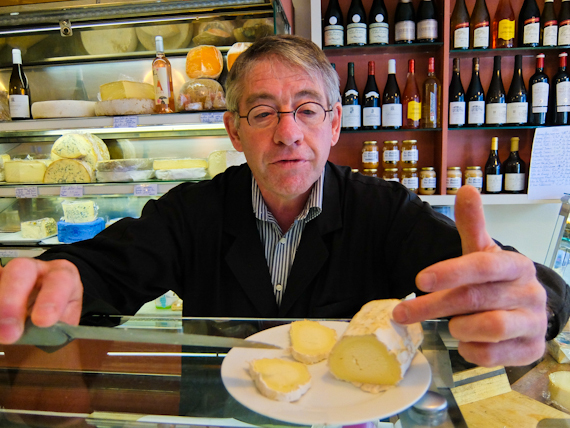 If you fancy nibbling 'Joan of Arc's Tears' then visit Auzou Chocolat where they coat almonds with caramel and chocolate to create a wonderful souvenir. The best of Normandy products can be found at Maison Pinel, a delicatessen specialising in food and drink of the region.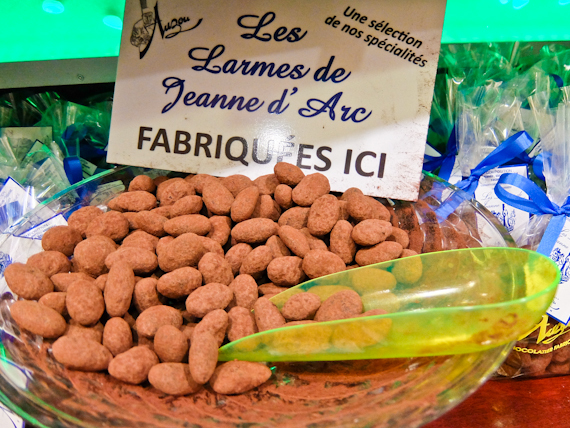 You can also dine particularly well. For traditional fare you can't go wrong at La Couronne, one of the oldest inns in France, and their 'Canard à la Rouennaise' is justly famous. They prepare it in front of you, squeezing the duck carcass in an antique silver press to extract the blood, and mixing it with red wine. It's then flamed with cognac to make a sauce for the grilled duck fillets.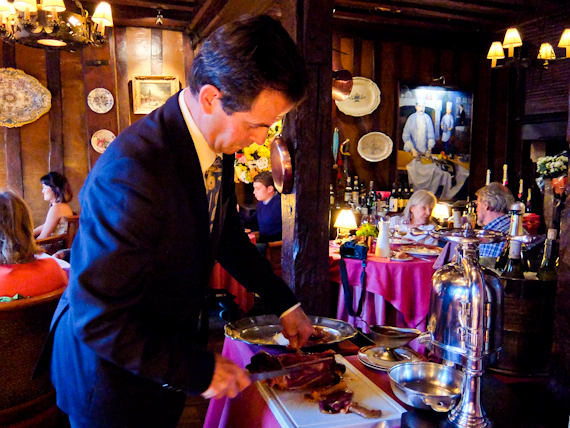 At the two Michelin starred Gill they use pigeon instead and serve it with seared foie gras and herb ravioli which I prefer. I first ate here twenty years ago and their high calibre cuisine just gets better and better. New to me is another Michelin starred restaurant, Origine, where young chef Benjamin Lechevallie has created a brilliant starter of slow cooked egg served with tiny morsels of cabbage, fennel, shallots and spring onions.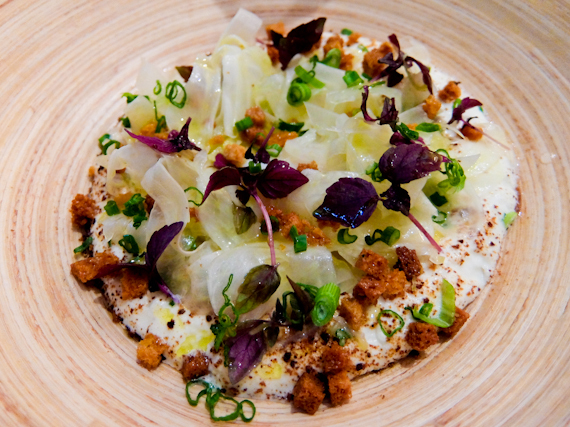 The impressionists were great frequenters of Rouen and Monet is famous for his series of paintings of the Cathedral. In 2016 there will be a major Impressionist Festival but for now there are 63 works on display at the Musée des Beaux-Arts. They were donated by local business man, François Depeaux, and include all the major painters including Monet, Pissarro and Sisley. It's worth venturing out of town to visit some of the places where they painted like La Bouille and the marvellous ruins of Jumièges Abbey.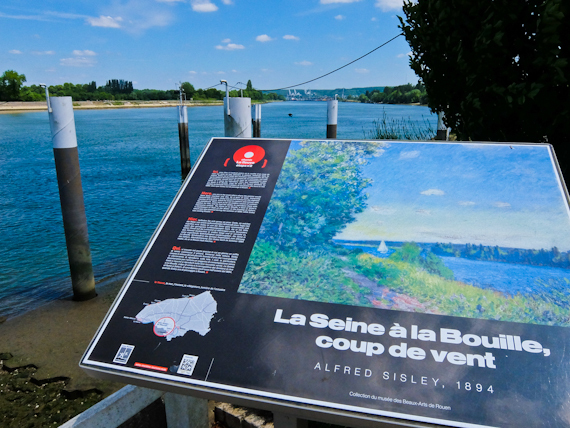 The soaring buttresses captivated the English painter, JMW Turner, and in the late evening light you can see why. I also get a preview of Paysages, an exhibition of the another master, the photographer Cartier-Bresson. Each of the 105 works on display is a minor masterpiece and it's delightfully laid out. And if you stick around for dinner it's worth a visit to the Auberge des Ruines which prides itself on foraging local herbs. Mackerel marinated in oil of Tansy, a flowering plant related to the Aster family, is a first for me and, accompanied by artichokes, is delicious.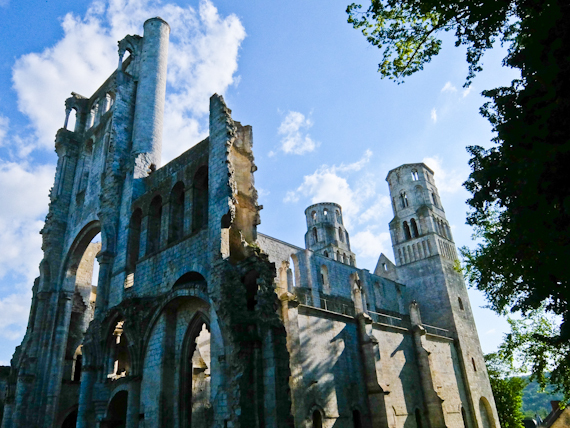 The 5* Hotel de Bourgtheroulde is right in the centre of town and makes a luxurious base.
Eurostar to Paris, then train to Rouen, is the easiest way to get there.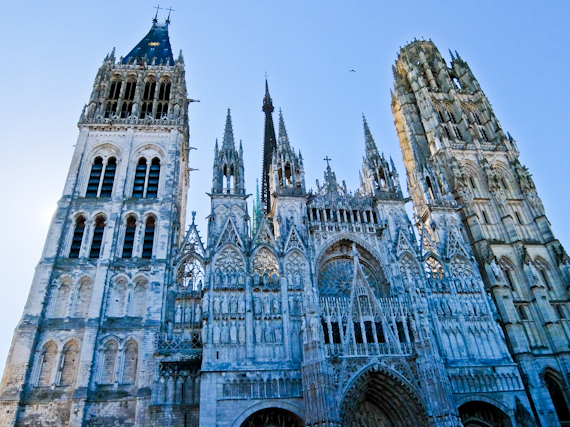 Rouen Tourism has information about the city.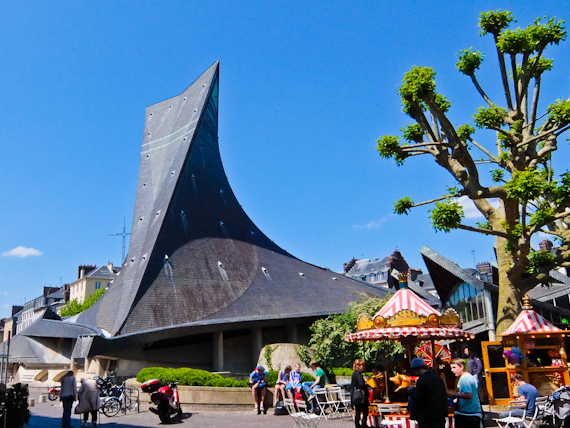 The Normandy Tourist Board has information about the region.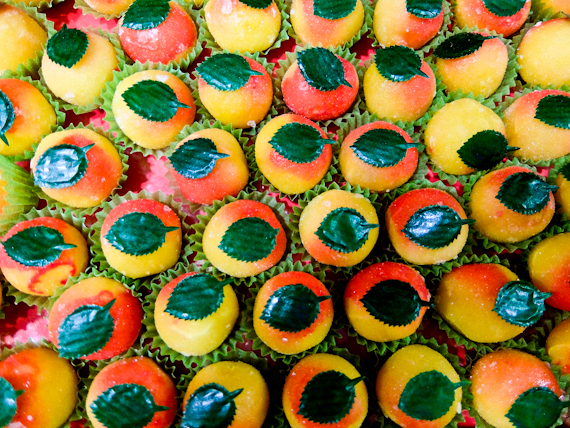 All pictures copyright Rupert Parker.