There are few things we like to do at this time of year, layer up, comfort eat, sign up to Netflix and wish we could hibernate until Spring. Actually, there is something else... Christmas.
Sorry, I said the C word. I know October has only just arrived but for now it's not about the tinsel and baubles but this is the time of year when we really should be looking forward to breaking out our inner diva! The only sparkle and baubles I am thinking about are the ones I can wear, it also brings about the age old question of 'what to wear?'
Fear not - there is a brand out there who have got all our problems solved. Honor Gold are designs that flatter all sizes whether you are tall, petite, plus size or slim. Clever detailing and rouching are key components in the garments structure and a lot of thought has gone into who the customer is and what you want to wear.
If you know anything about me then you will know that I am obsessed with labels and designers who aren't afraid to put themselves out and like to cross boundaries; the designers who value the people that wear the clothes. After falling in love with Honor Gold dresses, I had to find out some more about them. The dresses are glamorous, and as Head Designer Jade Jessop, says 'have a luxurious style that speaks for itself' knowing that the designer only designs clothes that she would want to wear herself is just one of the things that sets them aside from other brands.
What fascinates me about Honor Gold is the teams passion for the brand. A small UK business who produce their items in British factories, Honor Gold is a family affair. The brainchild of Jade, who along with her sister Rena, who deals with the business side, Juanita a childhood friend, an office manager and an intern , this small set up produces amazing results. Rena joined her sister in 2009 and entered the brand in a competition to showcase at New York Fashion Week... And won. The rest is history.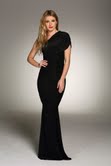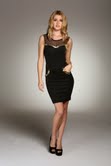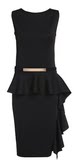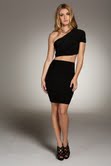 This season I'm pleased to see the return of the Gabriella and Alicia Maxis in new colours and the new Jen Midi sold out before it had even hit the shop floors. The true beauty about these dresses are the diversity around them, one boutique sold the Jen dress to an eighteen year old and a fifty year old on the same day. Dresses for real women. Ladies, you will not be disappointed, there are even more gorgeous offerings to come from this brand... bikinis, beachwear, jewellery and shoes are all in the pipeline - as Jade says ' the possibilities are endless!'
I'm not the only one who has a passion for Honor Gold, it's testimony comes in the form of many online shops such as ASOS and Lipsy as well as many independent boutique owners up and down the country who stock and keep on restocking the brand, Sarah Clare owner of What Sarah did... , is someone who clearly shares my addiction:
'I love Honor Gold for so many reasons. All the styles produced make every woman feel a million dollars, producing the perfect hourglass silhouette time & time again. Rena is a joy to work with. She really listens to her customers & works so hard to produce not only beautiful styles but also a hugely successful business. Honor Gold flies out the door at WSd... My ladies love it! The price point is literally unbelievable & I simply cannot wait to receive every delivery! Christmas '13 is stunning. I'm a very proud to be an Honor Gold stockist.'
It just goes to prove if you listen to your customers, you get results. What is even more exciting is Honor Gold will be rolling out a new website on Thursday 10th October so we can nurture our inner diva from underneath our layers, whilst downloading Netflix and eating our comfort food.
With Honor Gold you really can have your couture and wear it. Countdown to Diva Season has just begun. Go...!
www.honorgold.co.uk