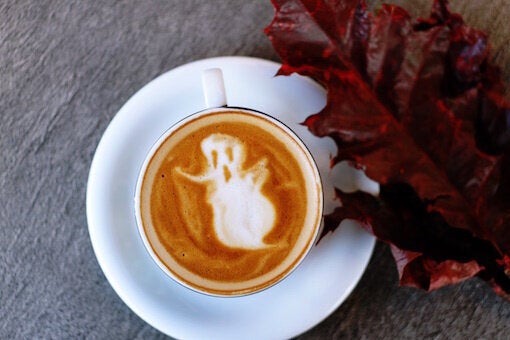 Online marketplaces have changed the world we live in.
It's hard to believe the first generation of online marketplaces began over 2 decades ago. Amazon was founded in 1994 and Ebay the following year, spearheading a movement that has led to the normalisation of online shopping and is ultimately leading to a different kind of high street experience.
Airbnb is nearly 10 years old and this summer was valued at $30bn. Where its popularity has exploded, the cumulative impact - the 'Airbnb effect' - is starting to be perceived as negative. There is little data to back this - although Airbnb is by no means the root of housing problems it is certainly shaping cities. It's ironic that fears of gentrification and homogenised neighbourhoods in cities like Amsterdam have resulted from an enterprise started by two guys who couldn't afford to pay New York rent.
Not only are online marketplaces shaping physical places, but impacting society itself. In recent months and even days, online marketplaces such as Uber, Deliveroo and Asos have been under fire for treating their employees unethically and penalising workers who do not meet difficult targets. Relatively low and insecure wages are having an impact on wider society, while investors benefit from high valuations and customers from a convenient and low cost service.
That's why I've titled this post 'aggressively human'. Aggressive organisations that are meant to improve people's lives often do - but can end up having negative side-effects.
Is there a better way to do the sharing economy?
Yes #1 - by improving regulation. Uber recently criticised Sadiq Khan for showing favouritism towards London's black cab drivers. New York banned Airbnb in 2014, and coalitions have sprung up in cities such as Amsterdam and Toronto to help regulate Airbnb from the citizen perspective. As the power and influence of sharing economy organisations grows we need to create a system that works for workers and wider citizens, that reflect the changes caused by so called sharing economy businesses. The RSA for example is using a 'collaborative and consultative approach' to develop thinking in this area.
Yes #2 - by using different business models that remove the negative single-mindedness of us-or-die. Take FutureGov, a public-sector consultancy, which sector creates platforms for communities based on user-centred design and research. Not only do their digital platforms actively help solve problems in society, but beyond their own public sector projects they want to empower people to use their vision and change something in their local community.
Yes #3 - accessing the right kind of capital can help sharing economy organisations maintain their integrity. Getting investors who buy into the social impact can allow an organisation to stay true to its mission and focus on sustainability, rather than quickly scramble for profit. It's less aggressive (but not less tactical), more commons-based and human-centred.
And taking the long view, startups taking a user centred, social impact approach can, with the right business model, build sustainable and effective organisations.
Let's look at startups who have gone through the 8 year old Bethnal Green Ventures programme, a tech-for-good early stage accelerator supporting social-tech ventures to develop a solution to a social or environmental problem. Nearly 70 percent of those ventures that have gone through their programme are still going strong.
So let's make the sharing economy inclusive and democratic. Let's line up the incentives with the results. And let's make sure that while not every organisation will be targeted towards everyone's needs, no human loses out.
If you're interested in how online matchmaking platforms can help create social impact and work with the public sector, you might be interested in our free event on 21st November at Google Campus London. More information here.