Want to feel on top of the world (well in the UK at least)?
Then why not head off to Alston - the market town claims to be the highest in England, being about 1000 feet above sea level?
It lies within the North Pennines area of outstanding natural beauty, more than 15 miles from the nearest town, and is surrounded by moorland.
But that is not the only thing that puts Alston on the map - in 2005, the young lusty men of the Cumbrian town launched a campaign to bring more women to the area.
They claimed that there were 10 men for every eligible local woman to share the high fells to gaze upon.
However, I wasn't there to find myself an eligible bachelor. Instead I was there on an overnight visit to the 17th century Alston House Hotel.
The journey to the building itself was a remarkable one.
Alston House Hotel is situated on what has been described by the AA as one of top ten outstanding drives in the world.
I have to admit the incredible panoramic views literally took my breath away as I struggled to keep my eyes on the A686!
I never knew England had such steep drops around the valleys until I ventured out into this part of the world.
With icy roads and sharp bends, I really did have to pay extra attention to my driving. Still, it was worth it as I realised on my approach to the hotel.
Alston House is situated just a stones throw away from the town centre which is known for its cobbled streets and quaint shops.
Our room had the most stunning views of both the South Tyne River and the fells beyond.
It's no wonder it's popular with cyclists with a coast to coast cycle route just a short detour away.
And for those hardy outdoor types, it's seen as an oasis in which to relax, unwind and indulge.
Speaking of indulging, Alston House Hotel's owner Mike Allchorne is passionate about producing the very best local food in his restaurant.
The extensive menu, boasted dishes made from local certified Lakeland beef and lamb and eggs.
Delicious sounding treats and cakes - such as Dooleys toffee liquor and Cadbury's Crème Egg crème brulees - are made from scratch in the kitchens and served in both the house café and restaurant.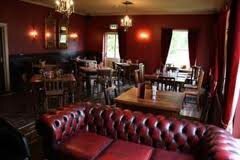 The restaurant, although modern due to a refurbishment last year, still oozes décor from previous centuries with it's patterned ceilings, sash windows and a few traditional open fires dotted around.
The fire in the dining room, coupled with the complimentary organic fresh home baked bread, helps you to unwind as you wait for your made-from-scratch food to be presented in the most delightful manner.
There is a wide range of food choices on the a la carte menu, from traditional Cumbrian fayre to exotic dishes like Thai curry.
But if you fancy a dish that is not on the menu, the chef is happy to adapt meals according to individual dietary requirements.
The rooms again, are modern and spacious but still hold the hallmarks of a traditional building because of their shape and size.
The rooms are brought into the modern day with deep plush carpets, memory foam beds fully equipped with pure Egyptian cotton bed linen, and large fluffy towels to snuggle in.
Although a small market town, there really is plenty to do in and around Alston.
The hotel is a perfect touring base for exploring Cumbria and Northumberland, including Hadrian's Wall, The Pennine Way, The Coast to Coast Path and the highest 9 hole golf course in England.
But if like me, you want to just explore the quaint little shops or stop for an afternoon tea in one of the bistro's or tea shops, there's plenty to choose from.
I can highly recommend Blueberry's Bistro just a few steps away from Alston house.
They make one of the best homemade fudges I've ever tasted!
Picture courtesy of Alston House Hotel.