My daughter has cerebral palsy. This is not a disaster.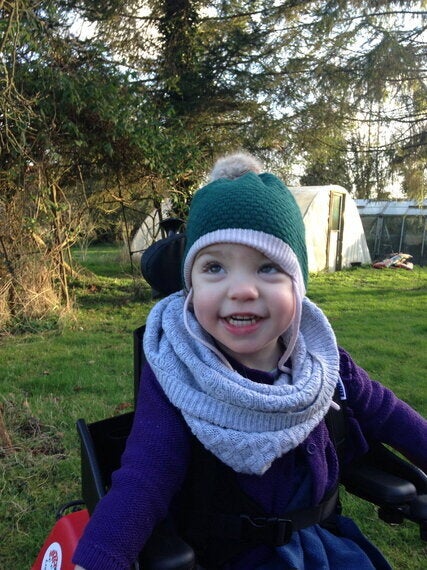 We became parents eleven weeks earlier than we should have, when Alice and Mary were born spontaneously at 29 weeks. We weren't allowed to hold them. They were rushed straight to NICU, where they remained for six weeks. About halfway through their stay, we were told Alice had PVL (Periventricular Leukomalacia) and that the chances were high for a future diagnosis of cerebral palsy.
I wept. I loved my daughters. I knew very little about cerebral palsy, but all I could think was that it would make Alice's life unbearably hard.
We were lucky. We had incredible support from a team of medical professionals supplied by the NHS. But naturally many of these early appointments were stressing the things Alice would be unable to do. They wanted us to be realistic, and what they were saying seemed to confirm my worst fears.
Alice's development was a foreign country. The 'normal' developmental milestones did not apply to her. We had to wait and see. We loved her, but there were things we couldn't understand.
Then Amy arrived, and things changed.
Portage is a home-visiting educational service for pre-school children with additional support needs and their families. It's a registered charity and its services are provided free-of-charge by our local authority.
Amy Puttock comes to our house every other week with a bag of toys and songs and activities. She used to come every week before Alice started at nursery. She focuses completely on Alice and it is all about what Alice can do, not what she can't.
What looks like play, is really much more. Amy has grown to understand and care for Alice. She really sees Alice's sweetness, her cheekiness, and her determination. She challenges her with games and smiles. She has taught us all so much.
Alice loves her - and so do we.
This all sounds deceptively simple, doesn't it? An hour of play with someone she loves and trusts. But this in itself was a big step for Alice. Amy was the first person, outside of family, Alice really bonded with.
Alice has always been shy with strangers. Her disability effects her sensory processing and, anyway, those coming to the house to see her were usually - from her perspective - coming to pull her about or fit her for a new piece of equipment. Amy was different.
It really has been beautiful to watch their growing bond. Amy was the first 'stranger' Alice allowed to hold her without signs of distress. In fact, that first time, she turned her head and looked up at her with a smile.
Developmentally, Amy and Portage and Alice have made incredible strides. Amy emails us a report after every visit to highlight her progression and future goals. Even when I've been at the session, reading the report is always a surprise. Alice did use her right hand, didn't she? She did know all her colours. She can tell the difference between the animals in the song.
And all this from an hour of playing and singing and fun.
Amy has also helped us, the parents and family, enormously over the years. She's been there for EHCP meetings, starting nursery, form filling and funding requests. She's been there when I've despaired; when I didn't know if I could cope; and when I felt I had no one I could talk to.
Mostly though, she's helped to teach us, alongside Alice, how remarkable, clever, funny and determined our daughter is.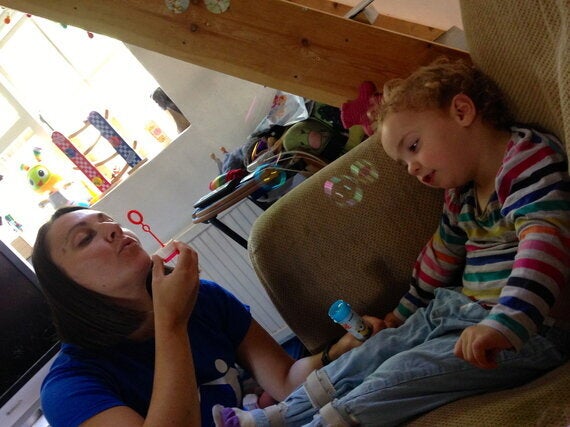 Next week is our last session with Amy. We will all miss her so much. Alice is settled in a wonderful nursery and doing more and being more than anyone had ever expected. She will continue, through her brilliant life to come, surprising everyone.
But, we will always have Amy to thank, for helping us to hope.
HuffPost UK Lifestyle has launched EveryBody, a new section calling for better equality and inclusivity for people living with disability and invisible illness. The aim is to empower those whose voices are not always heard and redefine attitudes to identity, lifestyle and ability in 2017. We'll be covering all manner of lifestyle topics - from health and fitness to dating, sex and relationships.
We'd love to hear your stories. To blog for the section, please email ukblogteam@huffingtonpost.com with the subject line 'EveryBody'. To flag any issues that are close to your heart, please email natasha.hinde@huffingtonpost.com, again with the subject line 'EveryBody'.
Join in the conversation with #HPEveryBody on Twitter and Instagram.