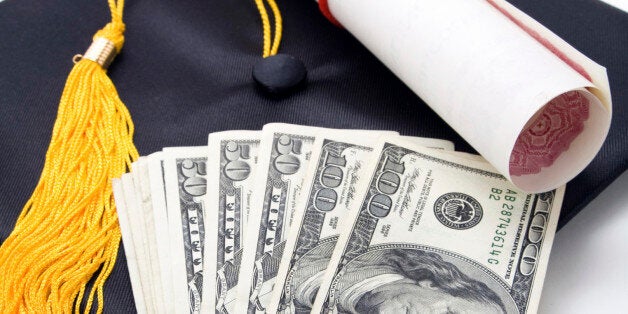 The government's Higher Education and Research Bill comes back to the House of Lords today, probably for the last time. Following hours of detailed scrutiny at earlier stages in the Lords, a bad bill had been much improved with a series of helpful amendments. These included moves to define what constitutes a university; ensure international students continue to be welcomed; and protect students from unscrupulous 'for profit' colleges.
How sad then that, yesterday, the government chose to throw out most of these changes and press ahead with plans which seriously risk damaging the global reputation of our universities.
One might argue that government concessions wrung from inter-party negotiations in recent days make the bill palatable. In my view, they don't. Rather they ask the government to make a minor detour while allowing them to keep their long-term plans to marketise the sector firmly on track.
In the Lords, peers had broken the link between the controversial Teaching Excellence Framework and fees, and thrown out plans for a ranking system which could do untold reputational damage to many universities. In seeking to address these concerns, the government has committed to a review of the TEF before it is linked to fees. Alas, I suspect that this will simply become a box-ticking exercise on the way to achieving the high-stakes fee regime which the government desires.
Similarly, on degree awarding powers, while peers had insisted that institutions must develop a track record of successful delivery before gaining their own powers, the government has now simply said that they must satisfy an independent committee that they are good enough to operate. While any regulation of for profit providers beyond the original fig leaf proposed by the government is welcome, this concession will not stop untested providers offering their own qualifications and accessing public funds before they've successfully delivered a single degree. The UK is hurtling down the path already taken in the US where for-profit colleges take billions of dollars of taxpayers money, rip off students and contribute to sky rocketing student debt.
In a recent survey of staff working in universities and colleges, respondents strongly opposed the government's plan to open up the sector (81%), and three-quarters of respondents (76%) also opposed the sanctioning of fees linked to TEF league tables which the bill now postpones but accepts in principle. We know too that students overwhelmingly oppose the bill and in particular its attempts to link a future TEF to tuition fees.
Despite the government's changes, then, we still have a piece of proposed legislation which doesn't command the confidence of students and staff, and which represents a huge future risk to the taxpayer. Peers still have a chance to insist on stronger concessions and I hope they will do so today.
Related