This delicious and nutritious pumpkin and lamb stew recipe can easily be made from the leftovers of your pumpkins. Meaning nothing goes to waste after you've finished carving.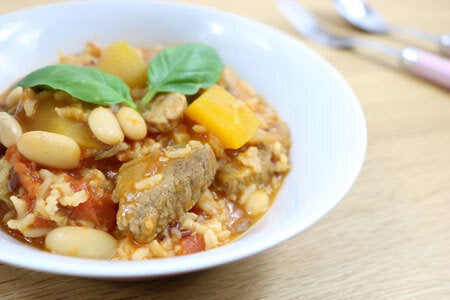 400g tin of cannellini beans
200g rice (I used a mixture of basmati and wild rice)
Dice the lamb into bite size pieces.
Using the oil, brown both in a pan for around 5 minutes
Add the stock, tinned tomatoes, diced pumpkin and rice.
Bring to whole mixture to the boil.
Cover and simmer for 40 minutes.
Add the drained cannellini beans and simmer for another 5 minutes.