Barcelona is the city with it all. Culture at every turn, glorious food and a fantastic beach, for when you've had enough of the sight-seeing and just want to flop on the sand and catch some rays. Here's my top five things to do whilst visiting Barcelona. Plus I've thrown in one place that's a dud, so best to give this a miss.
Las Ramblas is the heart and soul of Barcelona. It's a street lined with gothic street lamps and lush foliage. Head here for that vibe a place gets when it tantalises you with alfresco dining. Las Ramblas is also famed for its street artists, human statues and stalls. It has a great atmosphere as it is such a buzzing area. Beware when visiting at night as some of the streets become somewhat seedy, unless that's what you are heading there for?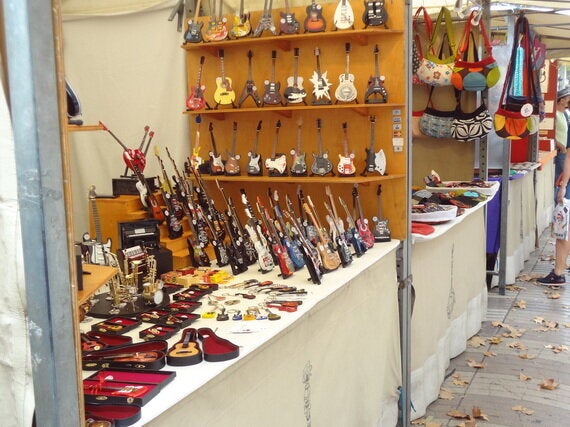 Work on the Sagarada Familia started in 1882 and has yet to be completed. Why is this taking so long, you might ask? The external structure of the building is divided into three facades and these are intricately detailed. The Nativity façade faces the East, the Passion façade faces the West, and the, yet to completed, Glory façade faces the south. The interior is as impressive, with a multitude of long, beautiful stained glass windows and decorative pillars. You'd have to be a really uncultured to not appreciate the work that has gone into the cathedral.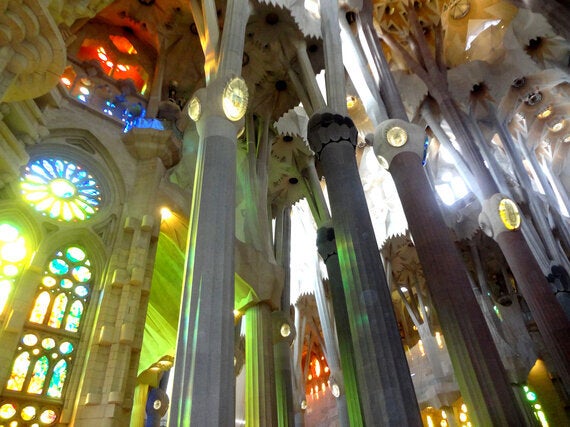 A real eclectic mix of a place. The top of the mountain houses a slightly eerie vintage theme park and a beautiful church called the Temple of Tibidabo. Couple those with some impressive views from the top of the mountain and ride on the funicular from halfway up the hill and you have yourself a hotchpotch of a day out.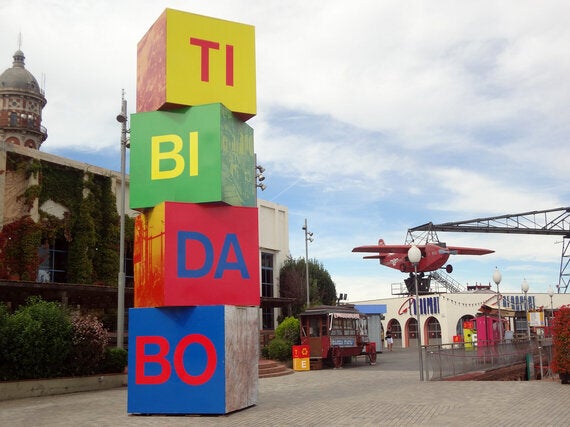 The Magic Fountain may not be to everyone's taste, but those people are dead inside. Who doesn't want coloured water dancing around to well-timed music? The atmosphere is electric and the setting against the National Palace is pretty awesome. In spring and summer, the shows run every half an hour from 9pm to 11.30pm on Thursdays to Sundays, In autumn and winter, from 7pm to 9pm, Fridays and Saturdays (except January).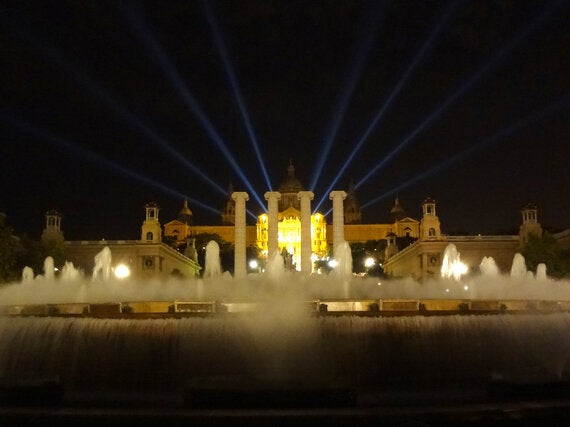 Park Güell is an estate that was built by Gaudi for Eusebi Güell for well off families and contains some impressive structures including a huge mosaic-tiled seating area where you can take in the views of the city. You can visit much of the park for free, but to see the Gaudi structures up close and personal, it's chargeable. It's incredibly good value for money though, at just €7 per person.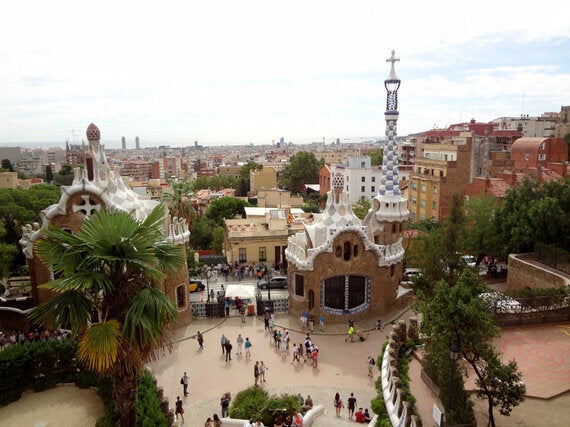 So we caught the cable car up to the top of Monjuic. What a waste of money. It cost €11.50 and was a pretty quick ride. Once at the top, there's nothing apart from an old military fortress, which you have to pay another €5 to get into. There's no views, no nice walks. It looks like there should be but there's not. As we were walking around the fortress, it almost felt that the view had been purposely hidden, with amass of thick foliage blocking the perimeter. Just don't bother. If you want to take in the views, head up Mount Tibidabo instead.