Fashion week (or month if you include New York, Milan and Paris too), is quickly becoming the time of year when a spotlight shines not just on next season's trends but on collaboration between the fashion and technology industries.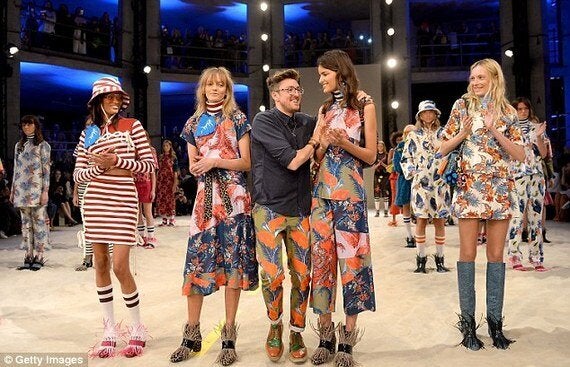 Designer Henry Holland's spring/summer 2016 show at London Fashion Week (Photo by Samir Hussein/Getty Images)
Those are just the more noteworthy examples of everything that's happening and each season there's more to report on than the last. As the technologies becomes simpler and more economical, we're seeing more ideas like the shoppable runway, interactive live-streams and customer interaction during the shows become common place, or at least less of a novelty.
However during fashion week there's one key player that seems to miss out - the magazine industry. Yes they have editors Snapchat from the front row, hold Insta-meets, tweet everything they see and host fabulous dinner parties (where everybody is looking at their phone). Yet despite the big budgets involved, this social activity mostly fails to connect with their monthly tomes.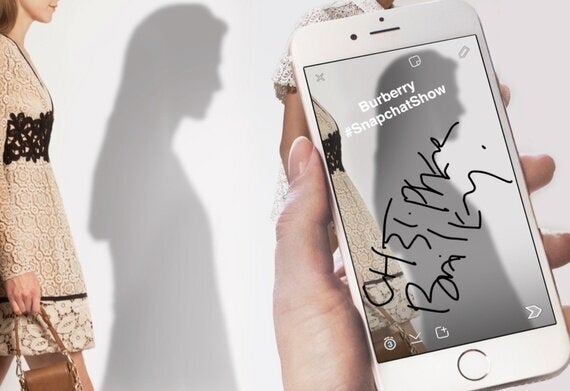 The publishing industry as a whole has conceded the heyday of print has past and meekly adopted social media as its consolation prize, but it doesn't feel quite right. Despite social's enormous impact, there's still that gap for magazines to capitalize on the buzz during fashion week, within the fold. To do something different, rather than add tweets and Snapchats and Instagrams to an already over-saturated space.
One magazine doing this is Garage. While many well-known publishers have been busy planning their big fashion month parties, its team has had their heads down diligently creating an out of this world unique digital experience with its latest issue, launched just ahead of LFW.
Garage has collaborated with a number of technology and creative partners to come up with an app that brings its 260 pages to life via a variety of augmented reality-enabled editorials. This includes a cover that attracts a swarm of butterflies, a behind the scenes video from the latest Fendi ad with Kendall Jenner, a Tory Burch bag that pops up out of the page and several immersive photo shoots including one where models Suki Waterhouse and Molly Bair come to life, moving between the physical pages like something out of Harry Potter.
I had the opportunity to steal some time at the start of LFW from the magazine's digital manager Ahmad Swaid and editorial director Michael Polsinelli to talk about how the issue came together and what the future of digital magazines will look like, you can see that interview here.