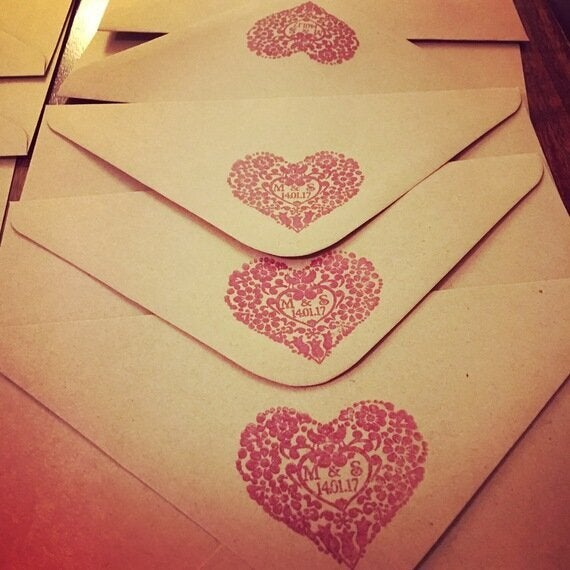 Image credit: Samantha Baines using Noolibird stamps
Wedding invites and stationary can be an extremely pricey addition to your wedding budget but some good stationary really adds extra detail to your big day. There are lots of companies out there that will print up stationary for you or design or mass produce stock wedding invites but what if you want to add that personal touch?
I am a big crafts and stamping fan. I love collecting stamps and making my own thank you or birthday cards for friends. Investing in a good stamp and ink pad alongside some premium card is much more cost effective in the long run and means you don't have to run to a card shop last minute when you are caught short! Stamping a cute birthday card in front of the TV with a nice cup of tea is more my idea of birthday preparation. When it comes to weddings why should it be any different?
There are a variety of wedding stamp providers on the market: I particularly like those stamps that can be personalised with your names/initials and wedding date to make it all feel a bit more special and unique. I love Noolibird designs because not only is there a personalisation option but there is also easy size options as well as a range of designs that would suit a variety of weddings. Noolibird also do whole designed ranges of stamps so that you can order a few stamps with the same pattern and use them across your wedding: invites, place names, table plans, thank yous etc.
Here are two very different designs that can be used for invites and beyond - one with full name personalisation and one with initial personalisation.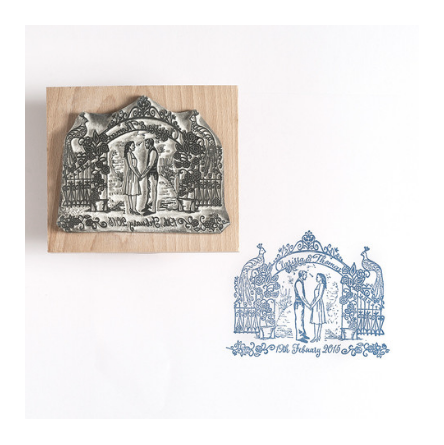 Noolibird Rose Garden Wedding Stamp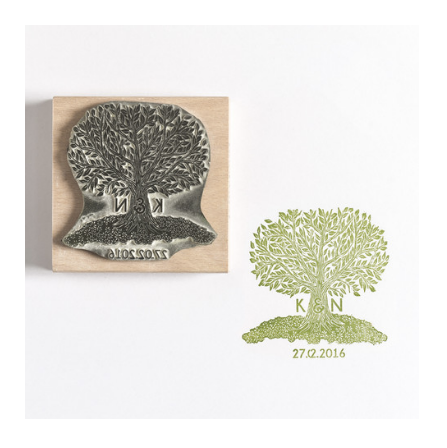 Noolibird Personalised Tree Rubber Stamp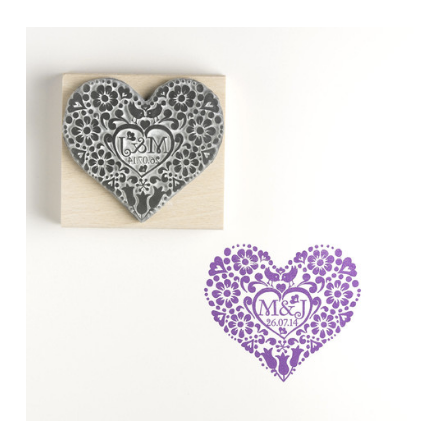 A word of warning, stamping over one hundred invites for your wedding is a lot more work than making one off cards for friends birthdays and we did have to create a production line with my fiance card folding and cutting out wording for the inside of the invite and me stamping the front of the invites and the back of the envelopes but we persevered and the results were brilliant. Having our own personalised stamp meant that we could pick a colour schemes to match our wedding theme, paper style and quality and we can always make more if we realise we have forgotten anyone! We are also able to use the stamps for the actual day with a smaller stamp which we used on the back of the envelopes being a perfect size for place holders and wedding favours. Noolibird stamps are excellent quality, tailor made and posted in good time with gorgeous designs so I would definitely recommend them for your wedding stamping needs.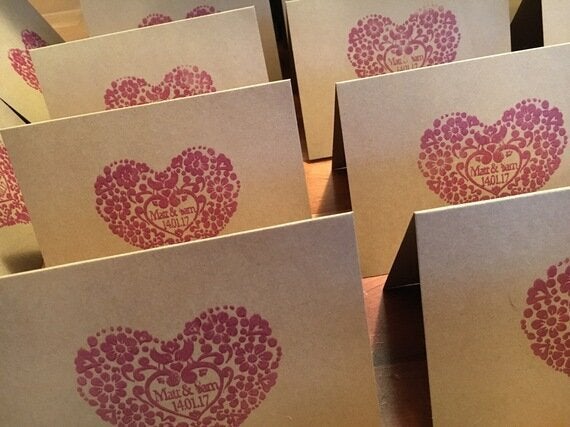 Our stamping production line. Image credit: Samantha Baines
Not only did our personalised stamp help us create gorgeous wedding invites but it is also a lovely keep sake for the big day - and I know which stamp I will be using for our wedding anniversary every year!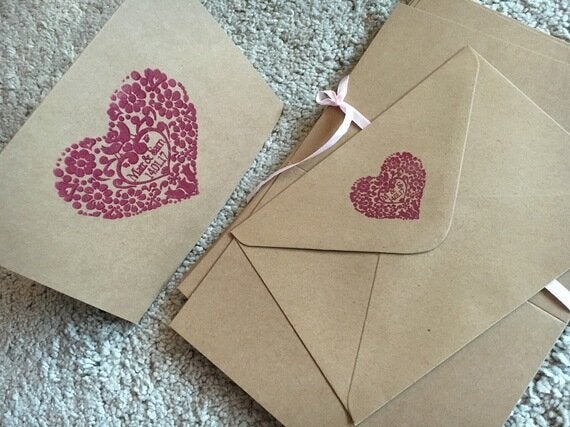 Wedding invites. Image credit: Samantha Baines