I lived in Brussels for a period and I don't think I realised the extent of my deep attachment to the city until right now when it is under threat. Brussels is one of those places that many don't know much about apart from that it is home to the EU and as a result some have unfairly dismissed the city as 'boring' when they haven't even visited. It is far from boring with some of the best restaurants and wonderful cafes where you can have a fresh mint tea and a tarte aux framboise that will make you smile with pleasure. The Belgian people are unfathomable in some ways, but once they let you in, they are affable and kind. The lady at my chemist knows me and my children too, she opens the door when I struggle with the push chair and has given me emergency medication even after closing time. My old GP, just minutes away on my street, gave me her personal mobile knowing that I was isolated and scared of a repeat episode of postpartum psychosis saying I could call any time. The same goes for my former psychiatrist, when I first met him and told him that I wanted to help people with my art he listened and instantly supported my projects, offering me a solo show in 2012 organised by KAOS, the organisation that I continue to work with in Brussels. Now he is no longer my doctor, but a colleague and an ally. And now I collaborate with a former mental health patient and see him as my friend. I brought his work to London including his photos at my exhibition at Rich Mix this year. I could go on, but the attachments I have formed have been significant.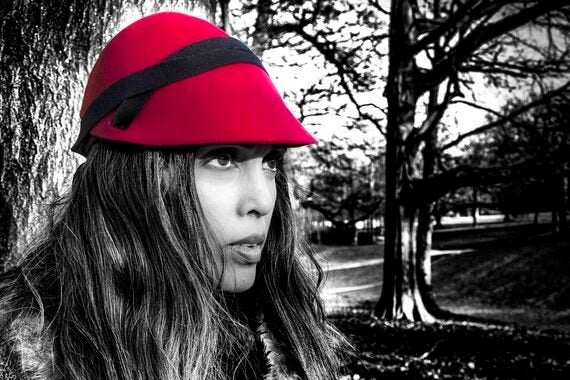 Portrait of a Bangladeshi girl in a Belgian Park, Lieven Van Meulder (Digital photo, 2015)
Many Belgians speak English, French and Flemish with ease. Initially Belgians can be hard to read; but when you get to know them and the barriers come down they are some of the best people I have had the pleasure to meet.
It took years to understand Brussels and appreciate its charm, at first I was dismissive of the city, how could it possibly compare to the beast that is London. Brussels is different, but just as special.
During these last days I began to think of all the places that I have frequented such as the wonderful Parc de Bruxelles, magnificent during all seasons, the trees majestic and tall. There are so many parks that make Brussels beautiful and lush. Sometimes you see insalubrious folk loitering, looking a little lost, but never have I suspected that a single one of them could be capable of plotting a terrorist attack. But without question all is not rosy in the city. Belgium has the highest number of citizens that went to Syria to fight alongside Isis and many returned and are living back in the capital. Where I have lived there is almost a clear demarcation line between the imposing Maison de Maître houses, five stories tall, elegant and the preserve of the affluent while steps away are the immigrant quarters, which are vibrant but a little scruffy and neglected, highlighting clear the socio economic divisions that are rife. The decadence of Avenue Louise for example, home to designer boutiques, is worlds apart from Molenbeek, home to the Paris massacre attacker and known infamously as 'Jihad Central'. Arrests in the region have increased these past days.
Yes, I have been subjected to some unpleasant remarks, usually aggressive cab drivers that just take an instant dislike to me and made their feelings clear, being sworn and even spat at, but for every aggressive cab driver there are ten more kind and polite ones. And it is intimidating if you go to certain areas, men might make lewd remarks, but you can be subjected to that in any city. Even being accompanied by my husband hasn't protected me from the vitriol of strangers. I have sensed a level of anger simmering under the surface, waiting to implode. Has that moment arrived now?
Once I started cycling in Brussels I felt safe again, safe enough to cycle at night and take photos without even a shred of fear.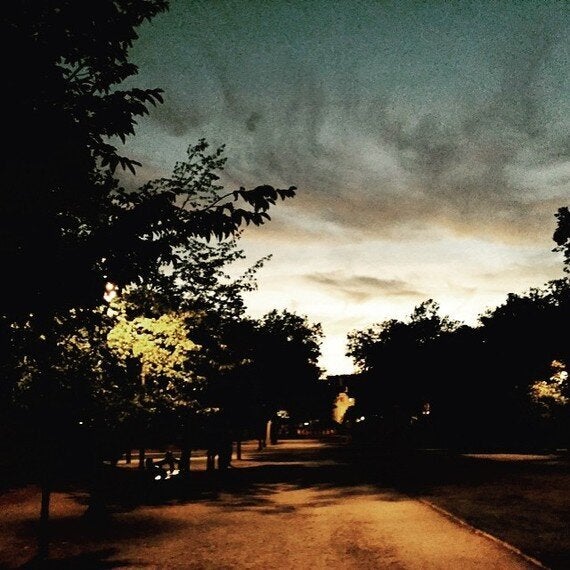 Parc de Bruxelles At Night (digital photo, 2015)
I am grateful to Brussels for improving my French, for meeting people and forging friendships for life. And now I am apprehensive, asking how everyone is, anxiously checking the news for the latest updates. It is only when you leave a city that you really begin to cherish it. And all the things that annoyed the hell out of you don't matter anymore.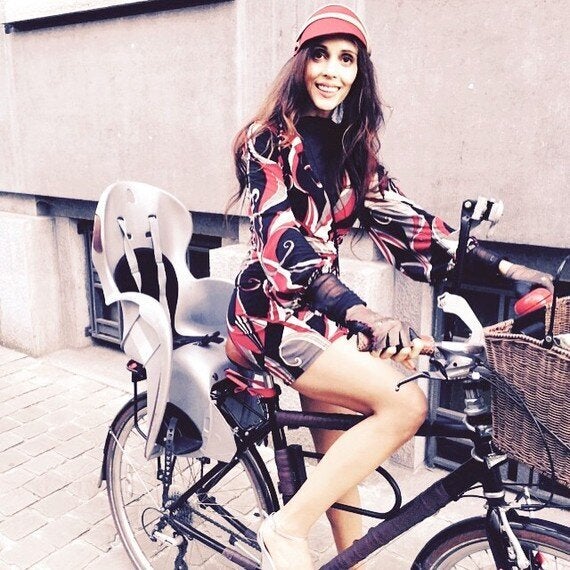 Cycling in Beautiful Brussels (Digital photo, 2015)
Being here in hot Asia I have been pining Brussels and London, both cities are facing a terrorist threat from Islamic State (IS). IS inhabits my surname Islam. Something that bothers me. Of course Isis and Islam are diametrically opposed, but the fact that I carry such a name makes me want to speak out and say to the world that there are many moderate people with brown skin. I cherish the freedom to get on my bike and cycle through Brussels and London and feel free. I can go out, wear what I want, speak my mind and not be flogged for it.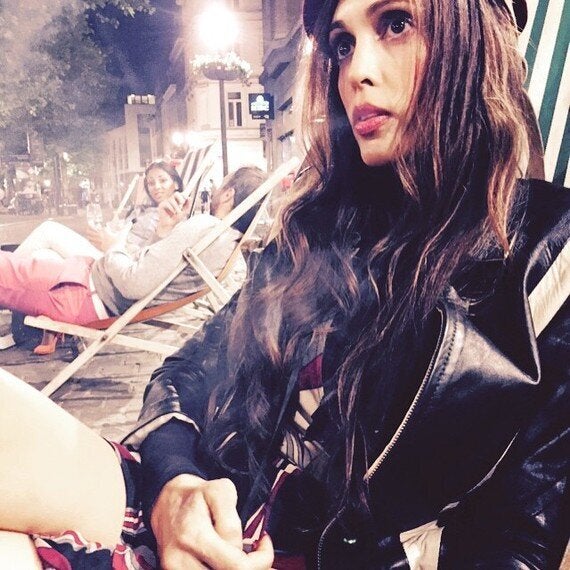 Enjoying Brussels Night Life (Digital photo, 2015)
Brussels just be safe, the tanks and the military presence are irksome, but imagine if an attack was unleashed on this wonderful gem of a city. Imagine that - a city where both of my children were born, where doctors tried to help me after my psychosis, where I have colleagues now who respect and support the creative projects I have completed with patients with mental health problems, and where I have cycled with my children as they have whooped with joy. I have an exhibition in Brussels in February 2016 I am going no matter what to see colleagues, friends and celebrate the work we are doing.
I do believe that art and words can make a difference and can be more powerful than guns, tanks and bombs and it is through words and art that we can unite and be strong and rise above hatred and above all fear.
If I were in Brussels right now, I would sit on my terrace, feel the cold against my skin, look up at the blue winter sky, and remember that despite the horror that seems pervasive there is beauty right there in front of our noses. J'adore Bruxelles. I miss you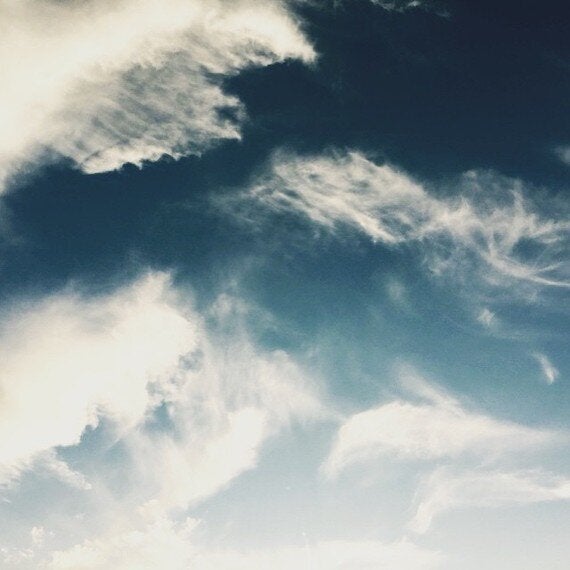 A piece of Brussels Sky (Digital photo, 2015)