For the past four days I've been living a life so far from my normal world it has at times felt unreal.
A place where champagne is handed to you at every door you walk through, a place where women wear dresses from Valentino instead of Topshop and a place where sports cars rather than buses are the norm.
At times I found myself questioning the meaning of all the opulence. The tour was raising money for three projects whose aims I really believed in, but did it all have to be so luxurious?
By the time I reached Florence in Italy with 70 inspirational, influential and entrepreneurial women l decided the answer was yes.
Comments on my previous blogs from this trip have noted the tour's "carbon footprint" and how it seemed like "a holiday for rich people". But here, in the words of the women who the hundreds of thousands of pounds it has raised will affect, is why I believe raising money in style is a game-changing concept that shouldn't be sniffed at...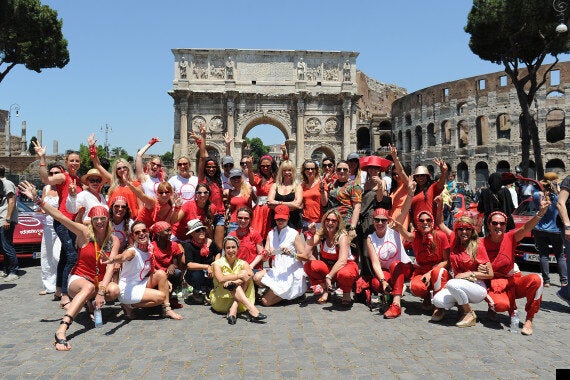 Photo by Fernando Sancho.
"Watching the cars come in I was so proud," said Julie Brangstrup, the brains and the driving force behind the concept of Cash and Rocket tour - a platform that presents sponsors with a route to access new markets and deal directly with high value clients. While at the same time uniting influential women in their efforts to raise global awareness and funds for three chosen charities.
Speaking on the final night of the tour, at a fundraising auction at Rome's Hotel du Russie, the Danish mother of six was talking about the moment that the police in both Florence and Rome stopped traffic to escort our 35 cars into the cities' centres and past some of the country's most iconic landmarks.
Hundreds of people lined the streets in both cities, filming and photographing the red cars adorned with the charities' logos, as we drove to our final destinations in convey.
Importantly, when we parked up outside the Colosseum in Rome for the final photocall of the tour, surrounded by Italian press and tourists, they all wanted to know what the tour's aim was. It was here that the women got to spread the message and here that I saw the power behind the whole Cash and Rocket concept.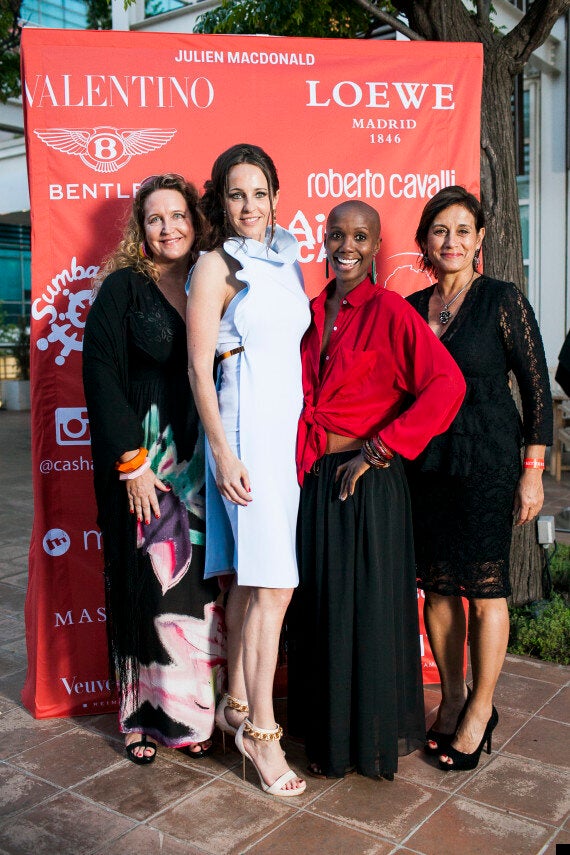 Lisa Lovatt-Smith, Julie Brangstrup, Tiffany Persons and Leigh Bristow. Photo by Fernando Sancho.
Brangstrup continued: "We are here because we wanted to make a difference, not talk about it but do it... When we chose the different charities and projects we wanted to work with it was very important that it was run by women and for women."
It was then that the three women who founded the charities that the Cash and Rocket tour has been fundraising for took to the stage.
First to speak was Tiffany Persons. A prominent commercial and music video casting director based in Los Angeles, Persons founded Shine On Sierra Leone - an innovative non-profit organization that actively raises awareness for Sierra Leone's education needs and creates sustainable programs to promote thriving self-sufficient communities - in 2006.
Money raised by the Cash and Rocket tour will, among other aims, help her charity fund the building of a new secondary school in the country. Currently junior and senior secondary students walk an 18 miles round trip to attend school - a dangerous and prohibitive journey during the country's six month torrential rainy season.
"It's a revolution in fundraising and partnership," said Persons. Calling the trip a "celebration of artistry, creativity and friendship".
"The mind-set around charity has to be changed... I implore everyone to see the amazing powerful people that we are helping... It's about creating a mind-set that's not about aid... I promise you we will be developing presidents, I promise you that," she added.
"Julie for president," she joked, before describing how after working at Vogue magazine for 17 years in 2002 she decided to sell her car and house after a volunteering trip to Ghana. Dedicating her life to making a difference in a country where many children are abandoned because their parents simply can't afford to take care of them, Lovatt-Smith launched OrphanAid Africa with the aim of helping make sure no child should need to grow up in an institution, unloved and with few prospects for the future.
Money raised from the Cash and Rocket tour will fund part of charity's Family Support Services annual cost, providing assistance to families in need who are at risk of abandoning their children.
Finally it was he turn of the founder of Sumbandila, an educational scholarship and mentorship program in South Africa, to give her honest take on the past four glamorous days, which included a party at designer Roberto Cavalli's house and lunch at Valentino's head office.
"I think it was Oscar Wilde who said 'never attend an event where you have to buy new clothes', had I known the clothes that would have been trotted out in the last few days I wouldn't have come," joked Leigh Bristow, a woman after my own heart.
"20 years after independent the children in South Africa are still not free, South African education is still one of the worst in the world," she stated.
Talking about the tour's red theme, she added: "I'm glad we are wearing red, red is the colour of anger and we need to be angry... Sumbandila is about finding extraordinary children and helping them feel angry about their lives... They have passion, curiosity, they are social entrepreneurs,"
Finally, hitting the nail on the head about the whole Cash and Rocket concept, the head teacher, explained: "This is so aspirational for the children to see their principle and their flag coming into Rome, it sends the message that anything is possible... You will see these children in leadership one day."
I've taken part in and support all different types of fundraising, but I've never seen as much money raised in four days by standing on the street with a bucket or by running 10k, as Cash and Rocket has raised in such a short amount of time. The current total is roughly $300,000.
It's time we redefine fundraising, by injecting new ideas and passion into different concepts, and women like Julie Brangstrup and her Cash and Rocket tour are doing just that.
I return from the trip inspired and with many new friends from around the world, having raised almost $2,000 in my team alone. I also return with many memories I won't forget. The most vivid of them all? Falling out of Robert Cavalli's front door and performing what was later described as "an elegant roly-poly". You can take the girl out of London...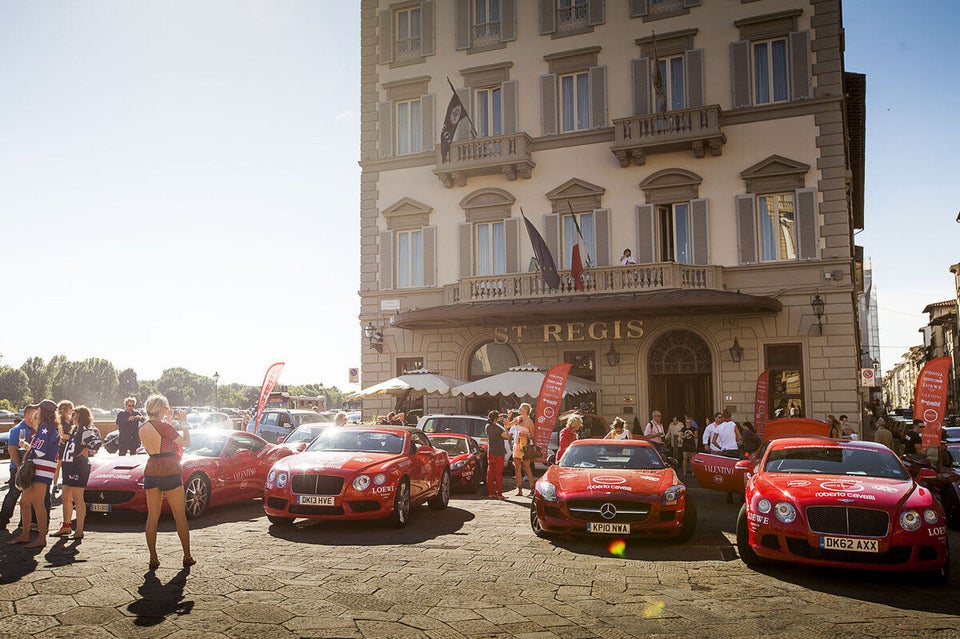 Cash and Rocket 2013