My favourite pair of shoes in recent memory were some black patent ankle strap, round toed courts that looked like something Minnie Mouse would wear if she could walk in 4.5in heels. The reason I loved them so much, cartoony-ness aside, was that you could remove the ankle straps.
I regularly swapped the prim little straps out for thick satin ribbon, wrapping the strands ballet style then tying in thick, beautiful bows, or chains, zips - whatever I found that went with my outfit and kept my heels in place.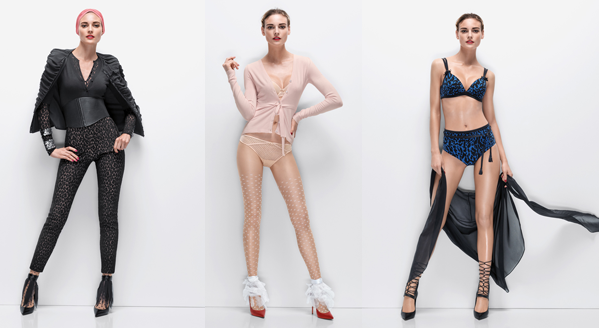 It was fun trying to find new, gorgeous ways to wear my shoes but I'd never thought about ankle accessories as actually being a 'thing'. Of course they are. And, whilst you can easily go DIY, my favourite range is one by Wolford who bring out gaiters (accessories which can be worn around the ankles or wrists) every season, that never fail to delight. They make fabulous gifts too as they come beautifully packaged in the cutest little box. I have some past season lace and ribbon confections (quite similar to the Bloom Gaiters below) that are so incredibly pretty and soften the look of both sharp heels and chunky Doc Martens, a treat.
Here are a few examples below to show you what I mean and if anyone wants to try them out to get more looks from your existing shoe collection, you can check out the full range at www.wolford.com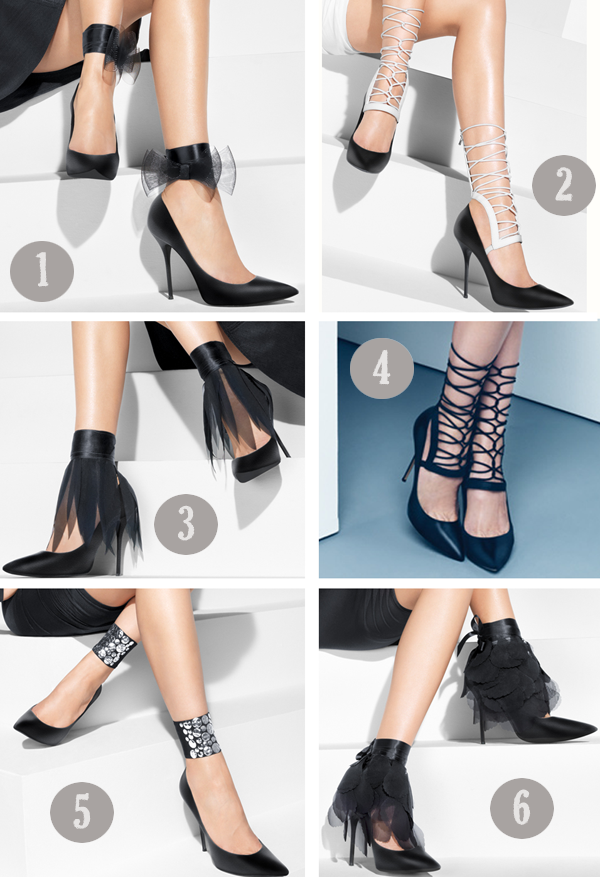 1 Garbo Gaiter £65; 2 Warrior Gaiter in White £175; 3 Palm Gaiter £65; 4 Warrior Gaiter in Black £175; 5 Heavy Metal Gaiter £45; 6 Bloom Gaiter £110, all from Wolford.