Designers from Craig Green to Fendi are busy sending sleepwear-inspired collections for next winter down the runways of London and Milan - 'to sleep perchance to dream' - and while they do so there are a bunch of people getting ready to actually live their dreams - and they're going to be looking pretty nifty as they do it.
Ever wondered what the well-dressed space traveller will be wearing in the future? This is what...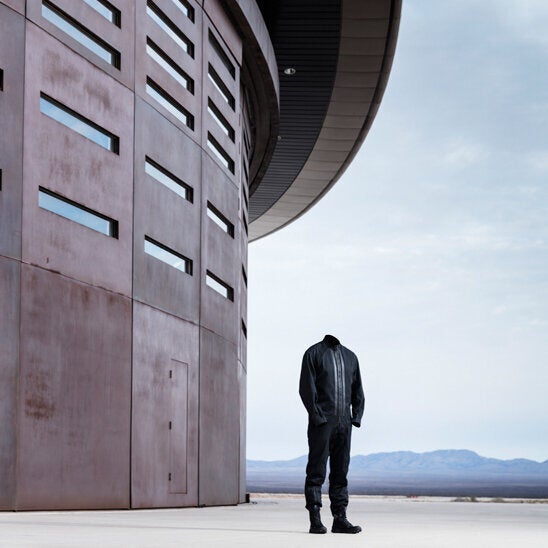 In preparation for the launch of its first ever commercial space flight service - or 'spaceline' - Virgin Galactic collaborated with Y-3, Yohji Yamamoto's line in conjunction with adidas (Y for Yohji, 3 for adidas' trademark three stripe logo) and has unveiled the prototype flight suit and boots that each of the astro pilots will wear.
The Y-3 and Virgin Galactic teams each started from a shared futuristic, visionary standpoint balanced by the practical requirements of space travel, and worked together to achieve their goal of producing the prototypes pictured. No mean feat when you consider this is a world first and will secure everyone involved a place in aviation, space and fashion history.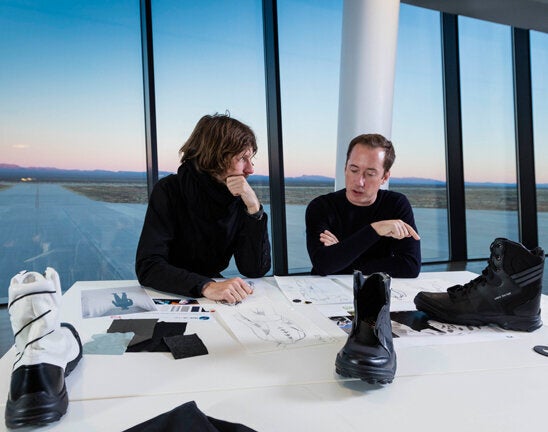 The Y-3 signature Japanese tailoring and edgy, technical precision - as well as the brand's preferred colour way of black, black and more black - is clear throughout the two pieces. Who would have thought those chunky boots would be super light though? Clever.
Constructed from layers of specially engineered fabric, the flight-suit is serving superhero space realness. One part evil black-suited Spider-Man to one part Captain America with a splash of Missy Elliott. The back graphic charting the progress of flight history - something that was at the heart of the design and development teams work - is a standout detail.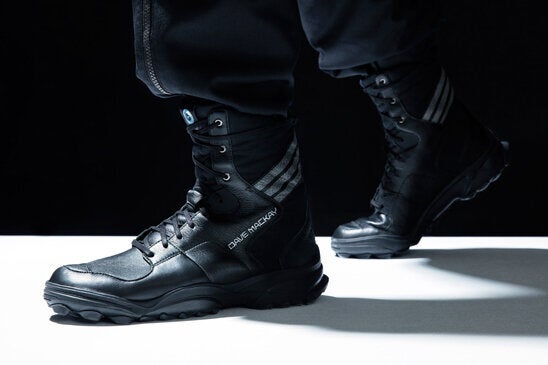 Watch the video below, filmed at Spaceport America in New Mexico, to find out more about this ground-breaking partnership straight from the designers themselves. After all, who knows... given the huge interest in Tim Peake and intergalactic travel, in the near future space walks might just be the new catwalks.