So first off let me explain, I don't cycle and can't ride a bike. Horses, yes, bikes, no - it's a balance thing - or lack of. This is something I plan to remedy and have put a BMX on my Christmas list (which I've started already, nothing like being organised) but for now, I'm going off the experiences of friends and the shambles I've witnessed personally, when I talk about bike bags.
My boyfriend cycles to and from work and has a super cool bike that, whilst it means nothing to me other than looking rather chic in a manly kind of way, seems to compel strangers to shout cries of appreciation in the street. Sadly, the same cannot be said for his cycle bag. Since his long-suffering, trusty Jack Spade messenger literally fell apart at the seams he's been using a crappy old rucksack as a temporary replacement until he can find something decent that will get his change of clothes, laptop and other boy paraphernalia from A to B without hampering his ride.
With his birthday looming, I've been looking into it on his behalf and, whilst there are some great designs around, I noticed that a lot of the bike bags out there are really masculine - great for him but it made me wonder about options for girls too.
This weekend I've compiled a couple of my fav bike bag styles so far and if anyone has any other options they can recommend, or - in case the Christmas List plan doesn't work out - knows where I can buy a wicked cool BMX without having to sell a kidney, please do let me know!
Eastpak 'Velow Kruizer' Bags: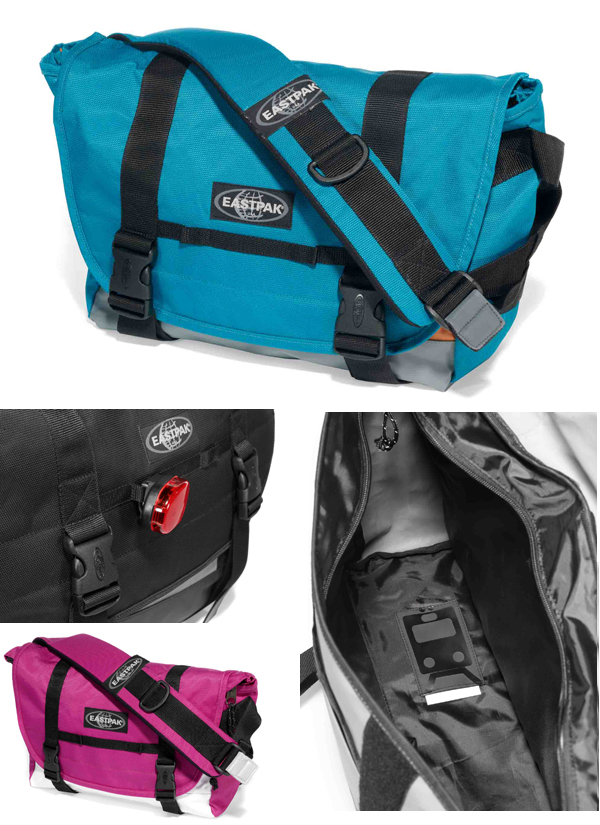 Unisex designs especially for cyclists, with speed, safety and easy access in mind, the Eastpak Velow Kruizer cycle bags have some really cool features like an integrated Oystercard holder which means when you're taking your bike on the public transport lines that still allow them, you can just swipe your bag across the reader instead of fiddling around holding up the rest of us who are already hating on you for the amount of carriage room your'e going to be taking up. The Velow bags also feature reflective, hi-viz detailing for safety and an integrated bike light holder.
Eastpak Velow Kruizer bags for cyclists - Small £60, Medium £70, Large £80 from www.eastpak.com
Michaux Club Bike Bags for Girls: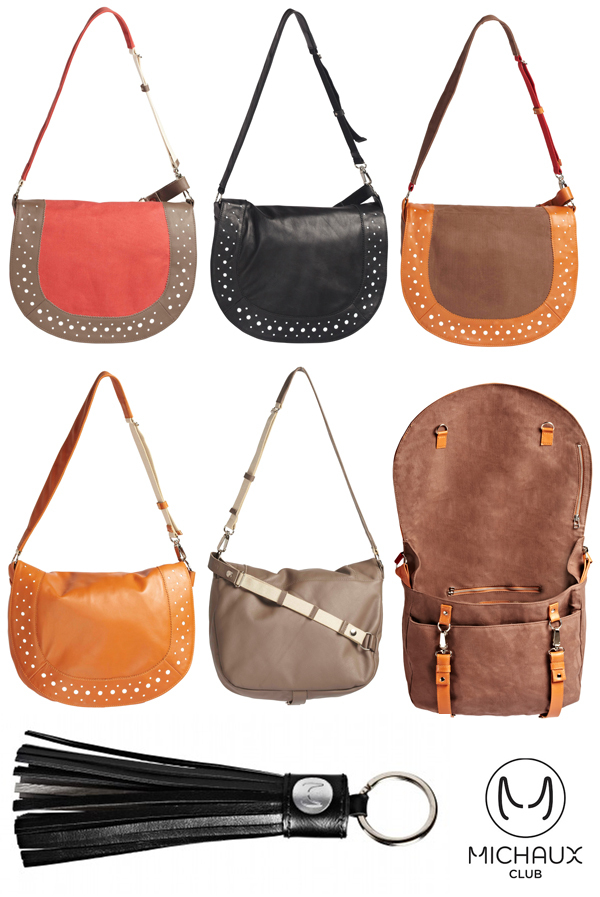 New designers, Michaux Club, believe in 'safe cycle style' and produce gorgeous handbags for cyclists. Made from water-resistant leather and canvas these feminine, Liberty print-lined, bike bags from Michaux Club feature 3M reflective details for safety as well as an adjustable shoulder strap and an anti-swing strap which stops your bag swinging forwards while riding.
Leather and leather/canvas designs by Michaux Club, including a leather and reflective tassel charm, available in various sizes from www.michauxclub.com