Viewers of Mary Portas' recent Channel 4 show Queen of Frocks will be well aware of her disdain for the wedding plague that is fascinators but I bet even she would happily wear one of The Libertarian's amazing creations.
Jayne Elwell, the Cleveland-based designer behind The Libertarian, is a modern day milliner whose quirky creations are more Lady Gaga than Mother of the Bride. Specialising in one-off or small runs of original, handmade hats, fascinators and hair accessories often made from recycled materials including vinyl records, rulers and vintage fabric.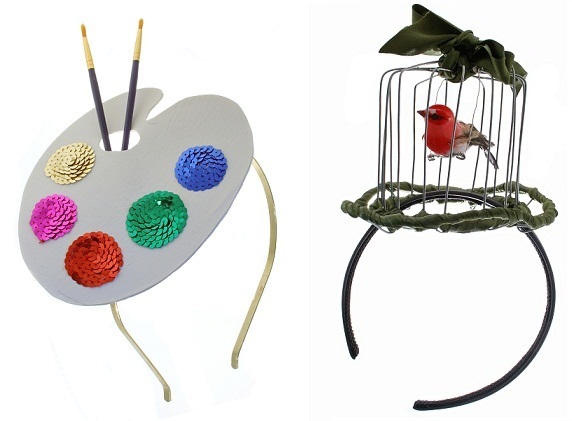 Elwell's manifesto declares we must "campaign against the commercial and confront the contrived" and The Libertarian's very British sense of humour and independent style certainly shines through in every work from grand, show stopping commissions to discreet miniatures from her ready to wear range. I assumed having seen the pieces before the price tags that they would be expensive to like, REALLY expensive, but you know what? They're not! They're absolutely affordable from the £12 mark upwards - and you'd pay that for something far less scene stealing in M&S that everyone else would be wearing too.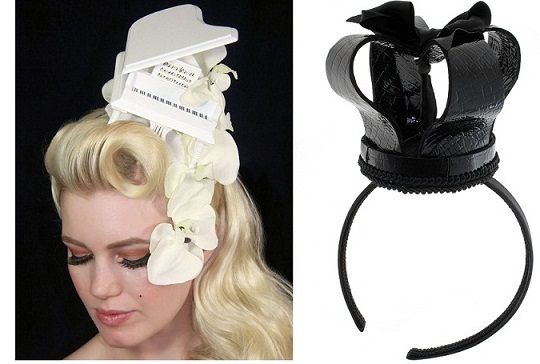 I adore the black leather crown (£110) SO much whilst the oversized flower headband (£35) is oh so Carrie Bradshaw - and don't you just wish you could go to Elton John's legendary White Tie & Tiara Ball just so you could wear this miniature white grand piano head piece (POA)?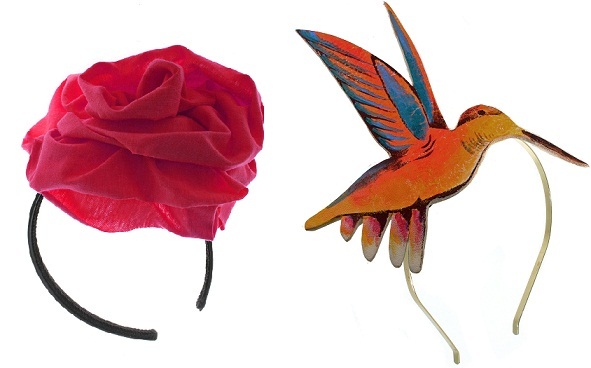 For more information and images see The Libertarian website www.thelibertarian.co.uk or visit stockists Rock n Rose. For commissions email Jayne on thelibertarian@hotmail.co.uk - she can turn her hand to anything hat or hair accessory related so even if a piece is sold out, it's worth getting in touch.