Who'd have thought that Charlie Brown, the bumbling, all American boy next door who never quite got it right, would infiltrate the world of high fashion? For his Autumn/Winter 2012 collection, Michael Bastian, the luxury US menswear designer, drew inspiration from New York's society escorts of old, the witty and entertaining 'extra men' from Bill Blass to Charles Addams. But amongst his runway walkers' sharp, snazzy suits and bright, attention grabbing trousers, a glorious, cheery sweater appeared- a soft, butter-yellow knit with an unmistakable black zig zag design - the jumper was pure Charlie Brown.
Charlie Brown and his iconic jumper provide an unlikely source of style inspiration for fashion designer Michael Bastian. Catwalk shot courtesy of Mr. Porter 's Tumblr - click here to visit. Zara Home Kids' cup with Charlie Brown illustration also pictured.
I've been going through a bit of a Charlie Brown phase myself recently, taking the iconic jumper design and working it into the interior design of our front room (depends on your lighting but a couple of coats of Farrow & Ball Citron paint and a black zig zag shelf professionally 'floated' in each alcove worked a treat for us as a feature wall - alas I haven't been allowed to doodle a little Woodstock springing off the skirting board yet though) - and it seems I'm not the only one. Snoopy, Linus, Peppermint Patty et al's 60th anniversary in early 2010 brought about a swell of Peanuts products including a pop up at the uber cool Dover Street Market, thanks to Peanuts Worldwide - a newly formed licensing vehicle formed by Iconix and Charles M. Schulz Creative Associates, the company named after the late Peanuts' creator and managed by his family.
Most recently, the characters from the most successful and influential comic strip ever, have popped up at Uniqlo with a line of men's and women's T-shirts for their UT range, and at Zara Home Kids with a range of home accessories, tableware and baby clothes (I take exception with the Kids bit, I have to say... I'm totally eyeing up the storage boxes pictured below) which are all available in store now, with a selection also available online. We still love you, Charlie Brown.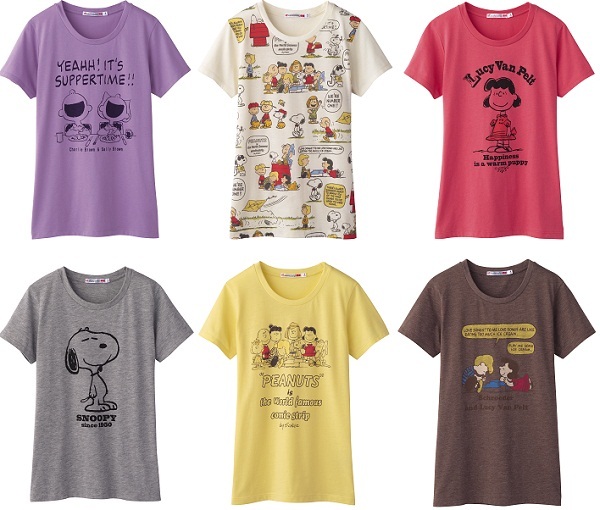 A selection from the women's Uniqlo UT Peanuts range of T-shirts available online. More designs also now available in store, all priced £9.90.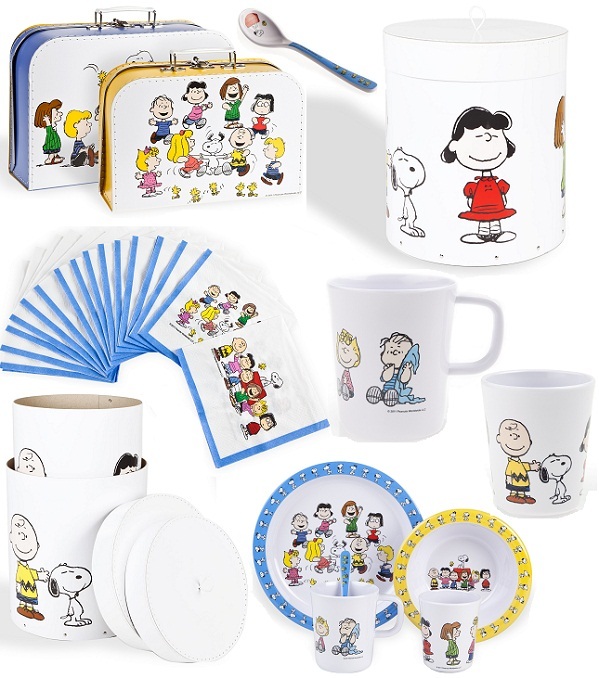 A selection of the Zara Home Kids range of Peanuts home accessories, storage boxes (£15.99-£17.99) and tableware (£2.99-£5.99)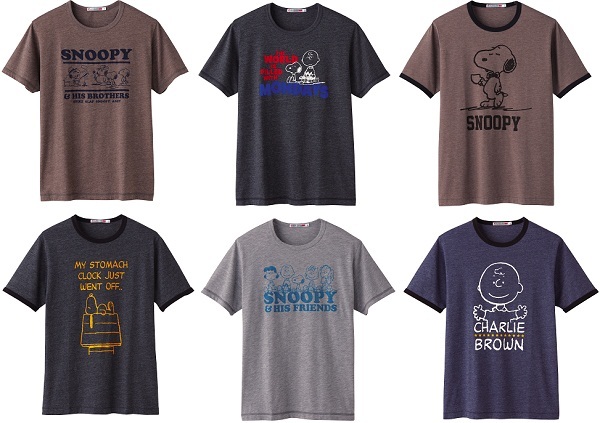 Some of the men's Uniqlo UT Peanuts range of T-shirts available online. As before, more designs are also now available in stores, all priced £9.90.