Whilst browsing stores, sites and press releases to uncover affordable gems to include in my Christmas Gift Guides, I often come across more high end items that, whilst utterly wonderful, are out of the general gifting price range. These pieces are my Fantasy Christmas Gifts.
Cure for cancer and world peace aside, top of my Fantasty Christmas List (well, top after a brownstone on New York's Perry Street, a personal trainer and/or chef, and a winning lottery ticket) are beautiful coffee table books. These are the kinds of things I absolutely treasure but never buy for myself.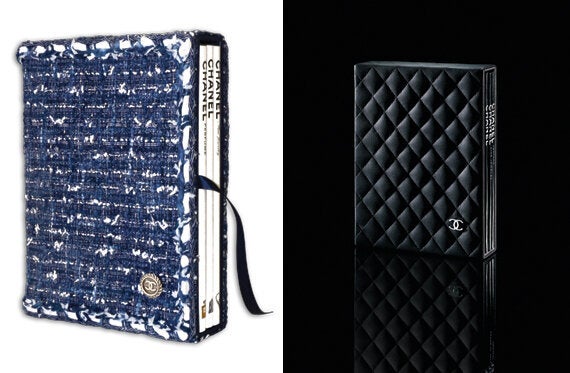 Left: Exclusive Chanel Set of 3 Haute Couture Books in Tweed, £1,650; Right: Chanel Set of 3 Haute Couture Books in Quilted Leather, £750, from the Assouline shop-in-shop at Harrods
Premium arts publishers (and purveyors of the most wonderful Library Candles with evocative scents such as 'Leather', 'Wood' and 'Books'), Assouline, produce an elegant range of luxury books and their new sets of Chanel Haute Couture titles in iconic quilted leather or tweed, exclusively available from Harrods in the UK, are my ultimate Fantasy Christmas List topper.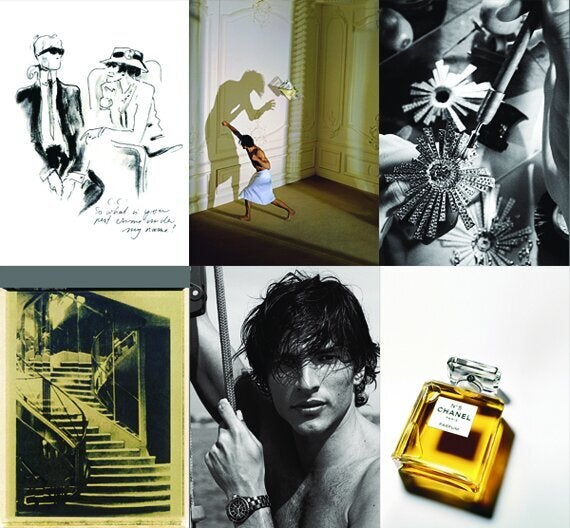 Written by Francois Baudot and Francoise Aveline, the luxe slip cases contain three books - Chanel Fashion, Chanel Fine Jewellery, and Chanel Perfume - packed with glorious, glossy images from inside the famous fashion house. Here is a quick peek inside the covers...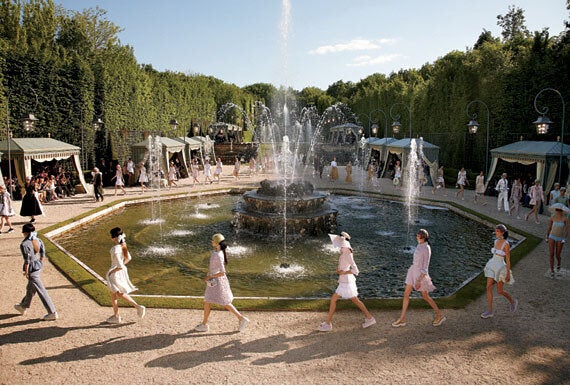 Exclusive Chanel Set of 3 Haute Couture Books in Tweed, £1,650 or Leather, £750 both available from the Assouline shop-in-shop in The Egyptian Room (Lower Ground Floor) at Harrods. www.harrods.com
Here are a few other items from my personal Fantasy Christmas Gift List to swoon over...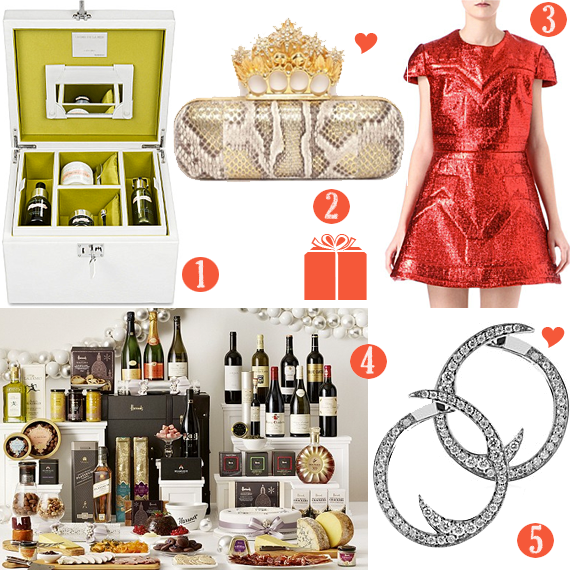 3. Sadie Williams' Embossed Lurex Dress, £1,150 exclusively from Selfridges. Part of the Selfridges Bright Young Things emerging talent showcase, this shimmering dress by the young designer is inspired by Japanese motorcycle gangs and their metallic motorbikes, and is a total Christmas cracker.
4. The Decadence Hamper,£20,000 from Harrods - A limited edition presentation trunk Harrods hamper filled with distinguished produce from around the world including Champagne, wines, fresh caviar, foie gras and luxury crackers. I must admit, I'm more after the trunk than the contents but I'm sure they wouldn't go amiss..
5. Stephen Webster Thorn Earrings, £3,850 from Harrods - 18 karat white gold hoops set with full pavé white diamonds; darkly beautiful and beyond exquisite.