Just like Hello Kitty, Barbie has an enduring appeal that is ageless. For the past 50+ years the iconic doll has both reflected changing fashions and inspired designers, amassing an international fan base the encompasses many age groups.
Admittedly you won't catch me playing with my (amazing) Crystal Barbie any more, but I'm definitely still partial to a Barbie tee or accessory. They make me smile and are a reminder not to take life so seriously. Plus, Barbie is always getting a super cool makeover courtesy of some chic brand or other, so there's that too.
For anyone wanting to get dolled up, these designer Barbie looks are just the ticket.
Shoes: Barbie by Sophia Webster
Seriously. How good are these? Even if you're not a Barbie fan, the beauty in these reimagined Sophia Webster classics cannot fail to pass you by. The range - which also features children's versions of these adult styles - celebrates Barbie finally being able to wear flats thanks to a redesign that involves her perma-arches being dropped. Edgy, fun and so, so pretty, these encapsulate the Barbie spirit in a super wearable way.
Exclusive to Selfridges: Available in store and from www.selfridges.com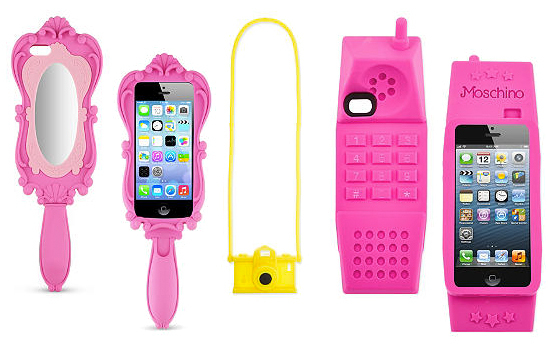 Accessories: Barbie phone covers by Moschino
Designer Jeremy Scott always adds a touch of childlike magic to his work, whether it's his teddy bear trainers for adidas Originals, Rainbow Brite-inspired creations for his eponymous label, or by making Barbie high fashion through his role as Creative Director at Moschino. True they're not the most conveniently shaped phone covers but whatever. They're fab, fun and happy - and who doesn't want a bit of that?
Available from Selfridges for iPhones 5 and 6, £45-£55 each.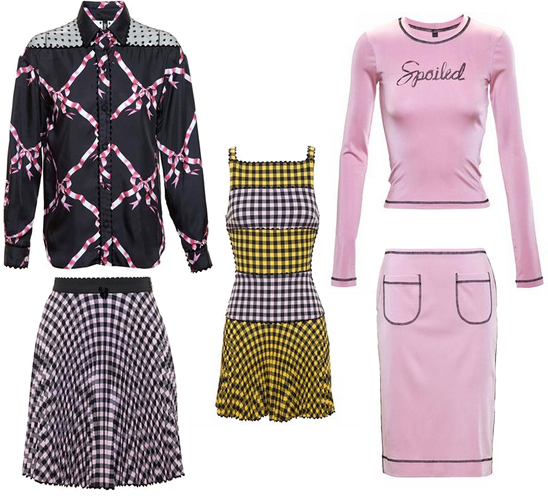 Clothes: Adam Selman
Both the other collections featured here are official collaborations, whereas these latest drops from American designer (and Rihanna's costume designer) Adam Selman just struck me as something Barbie would wear today. His Autumn/Winter 2015 looks draw on the playful and rebellious teenage spirit of the 1960s and, despite Barbie being born in 1959, tie in perfectly with her aesthetic.
Available now from Browns www.brownsfashion.com