This weekend, I'm all about finding some key pieces that work the red and pink colour clash trend. This super-hot look shows no sign of slowing since it's recent Spring Summer 2011 catwalk revival, with designers including J Crew and Louise Gray having showed more of this eye popping colour contrast for Spring Summer 2012 too. Go for individual colour-blocked separates, bold ready-clashed pieces or try adding red nails with a pink outfit for a subtle yet knowing take on this key fashion trend.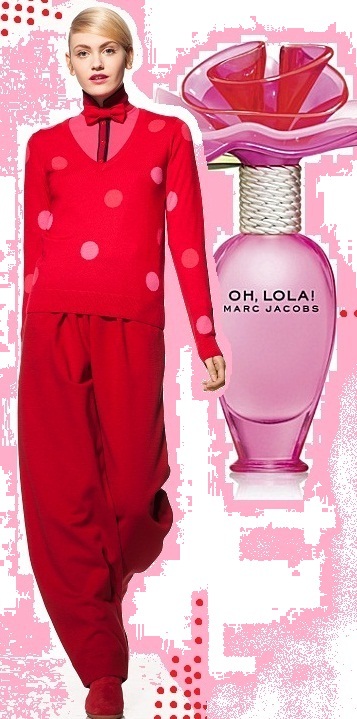 Lacoste's great pink and red spotted v-neck sweater is an easy ready made style option; great packaging from Marc Jacobs' youthful Oh, Lola! scent available at Selfridges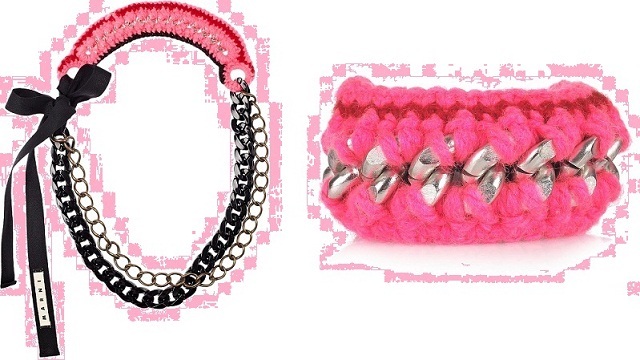 Total must-have accessories: Marni brass and wool necklace, £175 exclusive to Net-A-Porter, matching bracelet £95, also by Marni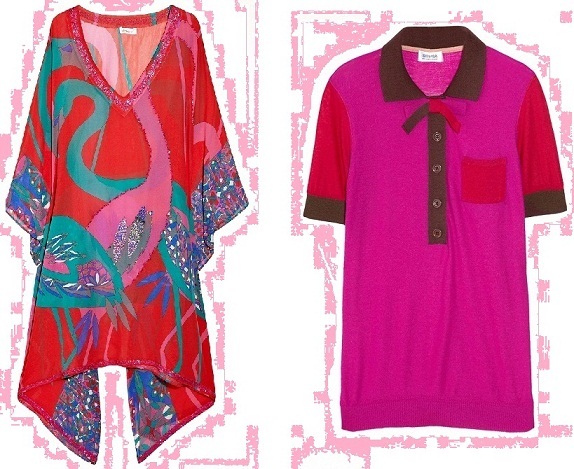 For a more flamboyant, poolside Miami glamour, try this fab Emamo Lux flamingo print silk chiffon kaftan from Net-A-Porter, or play it safe with a muted Sonia Rykiel colour-blocked knit top, available at Selfridges
Incorporate the colour trend into your accessories with Marc by Marc Jacobs' prettily urban jungle print peony tote bag from Selfridges, or this delicious ginger and red heart shaped wristlet from Minna Parikka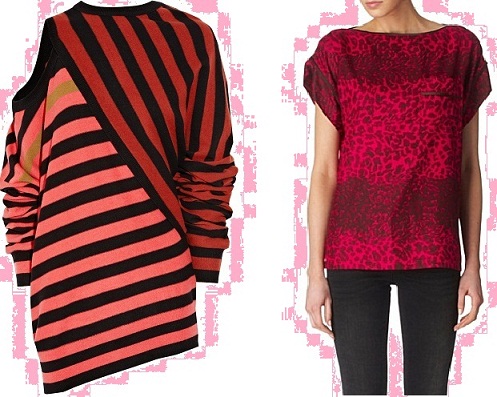 Sonia Rykiel's sweater makes for a cosy, autumnal version of this trend in a reworking of her signature stripes, £670 from Net-A-Porter, whilst Marc by Marc Jacobs' edgy snakeskin print silk top gives you 2-for-1 in the trend stakes, £250 from Selfridges.

Minna Parikka's high heeled dancing shoes with heart-shaped cutouts and lace ties come in a range of pinks and reds with different finishes including the reptile leather pictured above, and these fab ankle boots will make your outfit pop!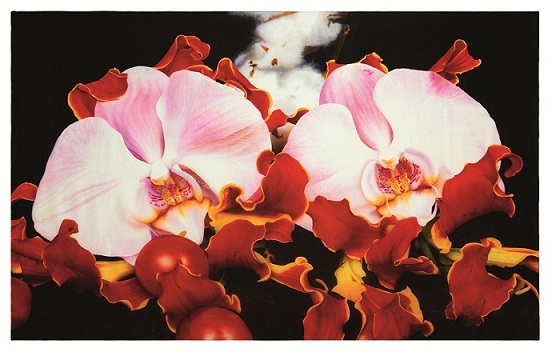 Brit Artist, Marc Quinn's exclusive 'Under the Volcano' silk scarf design for Selfridges, £270, has a discreet, grown up glamour to it.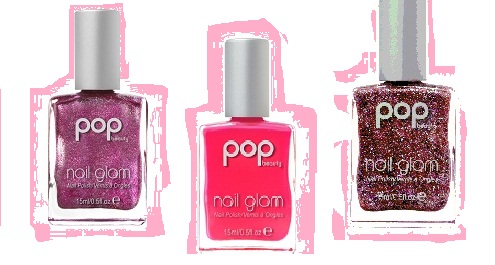 POP Beauty's amazing, long-lasting strengthening nail polishes are a must have for any beauty arsenal - they come in all manner of gorgeous hues and the glossy finish is well worth £6.50. Grab some of these if you want to add a hint of pink or maybe some Ruby Glitter to your look. Available from PopBeauty or Asos.com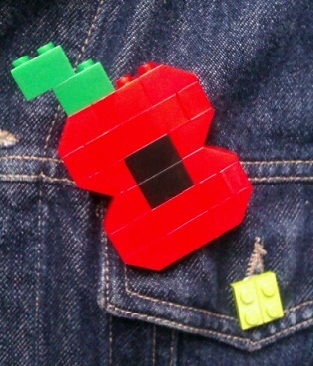 Lastly, this awesome limited edition Lego poppy by Bwoy Wonder from Lyrics4Lyrics is not only a cute accessory but is also a great way to get kids wearing poppies this month, with a percentage of the profits going to the Poppy Appeal.