Whoever said that women like shoe shopping because they can always find something that fits, LIED. This sad fact, coupled with customers' increasing weariness of mass market, High Street designs and shoddy workmanship, has led to a booming trend for craftsmanship and customisation. Today's design-savvy, quality-conscious shoppers are actively looking for their products to be personalised and are happy to pay that bit extra for something they know will last.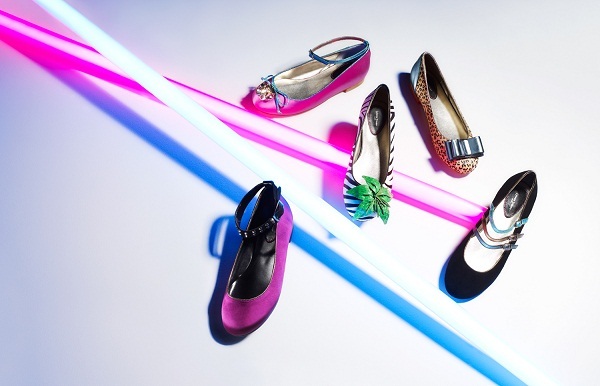 Step forward online handmade shoe company Upper Street, the brainchild of sisters Katy Chandler and Julia Grinham, who work with leading shoe designer Rosa Fior (Paul Smith, Emma Hope etc) to bring customers a range of classic designs with a contemporary edge that can be individualised to suit every need and outfit.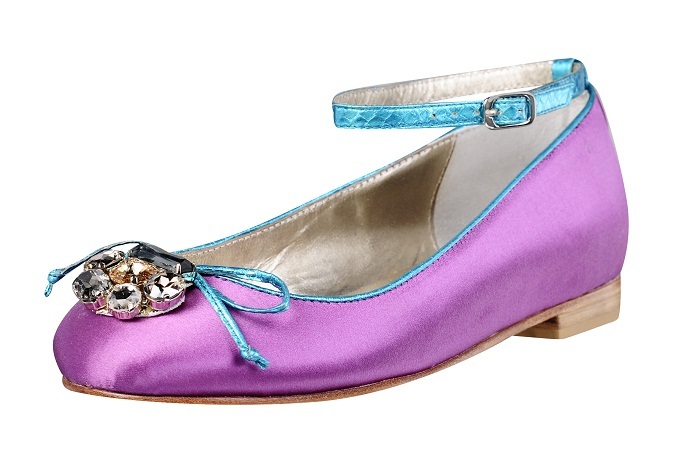 There are a few bespoke brands specialising in design-it-yourself footwear but Upper Street, with its variety of materials, embellishments and styles, is a frontrunner thanks to its ability to cater for its customers in terms of both fashion and function. A case in point being the newly-launched line of customisable ballet flats - a silhouette much loved by customers but rarely found in DIY ranges.
The Upper Street experience starts by visiting the website (www.upperstreet.com) and going to Design Your Shoes. After selecting your base style - pointed, round, peep toe courts, plaforms or sandals in a variety of heel heights, kitten heels, or ballet flats - you can customise the fronts, backs, add straps and all manner of embellishments from pretty gem clusters, rock n roll toecaps with gunmetal studs, and heart-shaped panels on the heels to straps with fabric covered buckles - the option of thin or thick ankle straps which can be studded or covered in Swarovski crystals is a definite winner for me.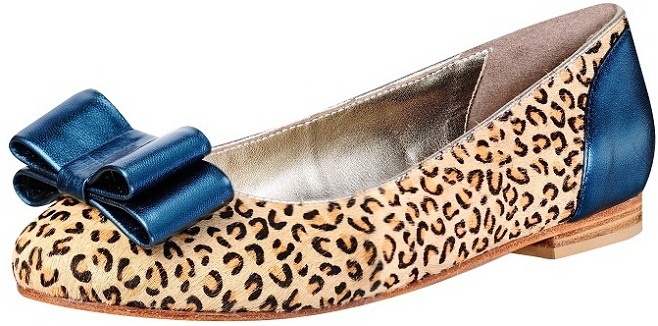 You select the materials, the finish - on trend metallics are particularly eye catching - and colours from a range of exquisite leather, suede, patent, snakeskin, satin, zebra or leopard print options. Decorate your designs with a choice of embellishments including structured Italian satin bows, metallic flower corsages and layered panels in contrasting fabrics.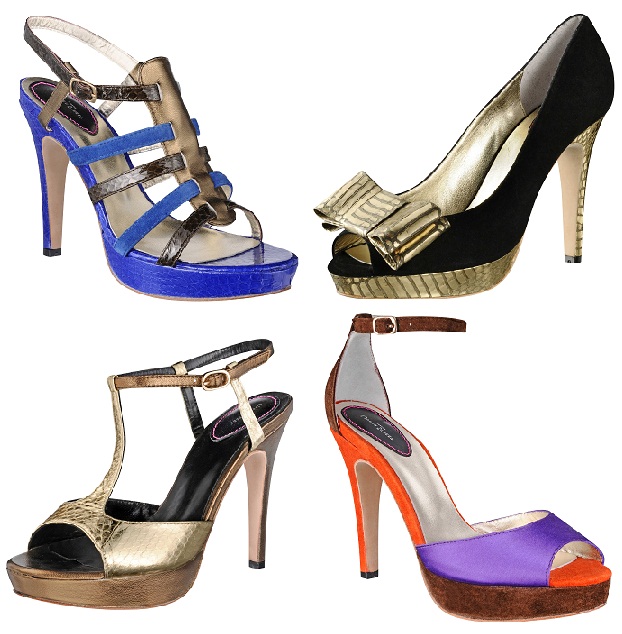 Shoes take around six weeks to make and prices are high end to match the materials, so a pair will generally range from around £230-£420 depending on the design - but you can keep an eye the cost with the running total, helpfully located on the right hand side of the screen. As a guide, basic ballet flats will cost £195, courts or sandals £230 and platforms £265 plus a charge for any premium materials (snakeskin, satin or animal fabrics - leopard/zebra) of £20 if it's used as an accent or £35 if it's for the majority of the shoe. Embellishments are where it's easy to get carried away so remember 'less is more' and your bill shouldn't be too much of a shock, but you might want to stick their gift cards on your Christmas List if you really want to go for it with your bespoke bling.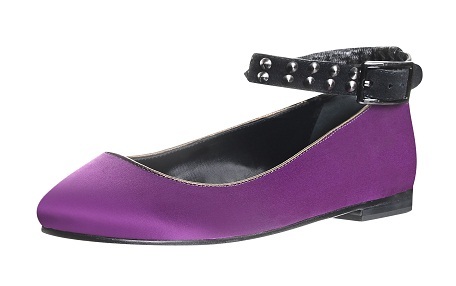 If you're stumped for inspiration check out the ready-made section on the website or book in for a consultation at the Upper Street shoe studio - there are also plenty of pictures of custom designs on their Facebook page, along with testimonials. Shoes are currently available in UK sizes 2.5-10 and, whilst they don't do half sizes, if you want to order the next size up they can pad the shoes so that they are the equivalent of a half size down.
With a host of other add-on services including having your own lasts made, or adding personal inscriptions and blue leather uppers to bridal shoes, Upper Street generally seems to do everything it can to ensure you find your perfect pair of shoes. The fear factor of ordering not just shoes but shoes handmade to your individual taste and specifications online has also been thoughtfully removed as, if when they arrive your shoes don't fit, Upper Street will either pay for your local cobbler to adjust them or you can send them back to be altered or remade at no extra cost.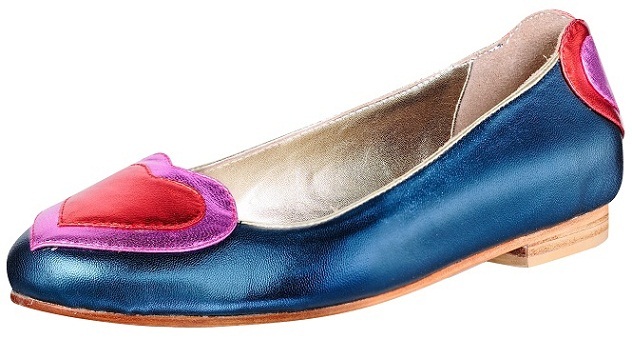 Remember though, for most this is not a fast fashion option - it's a special experiential purchase, all about buying a style that will not only look and fit beautifully but something long-lasting that, if looked after, will look after you - best to take that into consideration when you're deciding whether or not to go for that red leopard print...