Everyone seems to be off to the races at the moment. Horse racing is one Great British pastime I've never indulged in, although I do love horses and riding, and spent a large part of my early years hanging around stables, hacking, grooming and mucking out - happy days.
Even more prevalent than pictures from Race Days in my various social media timelines, are images of horse-inspired accessories and fashion pieces so here's a selection of my favourites - I mean, who wouldn't want a horsey knuckleduster? - though for those of you who are looking to splurge any winnings, these rose gold and diamond Gucci snaffle earrings over on Net-A-Porter might be more the ticket.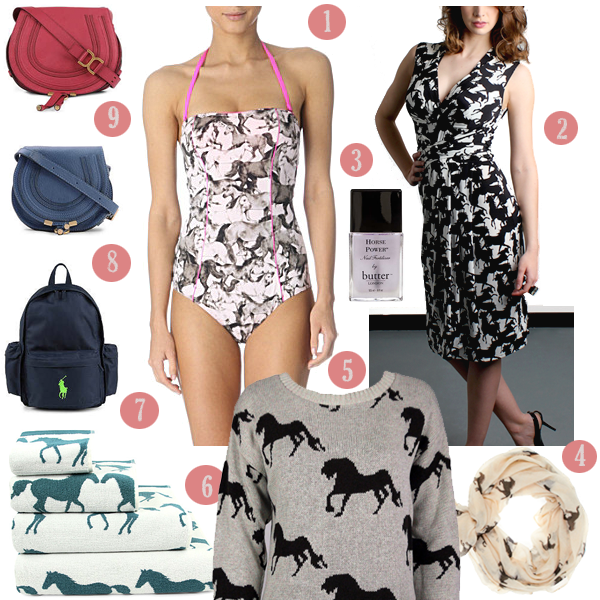 (6) Anorak 'Kissing Horses' Towels, from Selfridges
(8) Marcie Large Satchel, £1,145 and (9) Marcie Mini Satchel, £435, both by Chloe from www.selfridges.com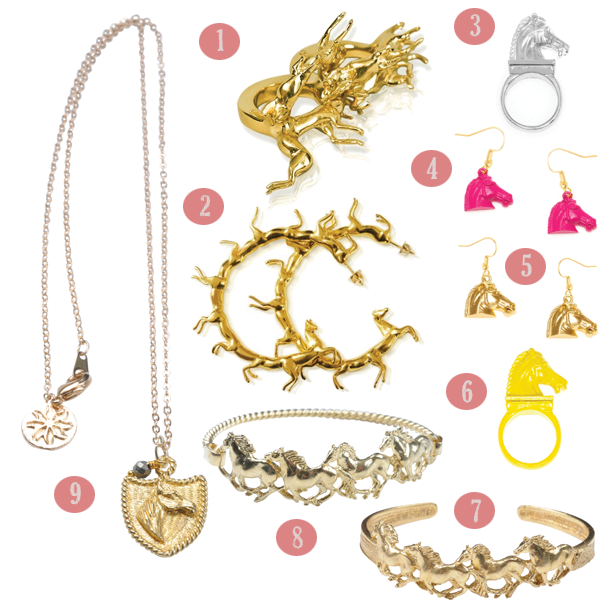 (1) Knuckleduster with Horses, £520, and (2) Hoop Earrings with Horses, £460, both by Smith/Grey at www.culturelabel.com
(3) Starlight Silver ring, £25, (4) Passion Princess earrings, £25, (5) Golden Future earrings, £25 and (6) Yellow Sky ring, also £25, all by Anna Lou of London at www.annalouoflondon.com
(7) Horse Cuff, £95, (8) Horse Cuff, £45, and (9) Horse Crest Pendant, £39 all by Mirabelle available from Whistles and The V&A.