I love my accessories and am so into jewellery at the moment, particularly stackable stuff - rings, bracelets, layered necklaces - all piled high, the more, the merrier.
Marc by Marc Jacobs, Tatty Devine, Cos and & Other Stories are my go-to stores for affordable jewellery, plus the obligatory browse in Accessorize (who have some great stuff in right now - check my instagram for pics). But I wanted to switch it up and branch out to see what new designers and brands I hadn't yet discovered were doing. Here are a few of my favourite findings...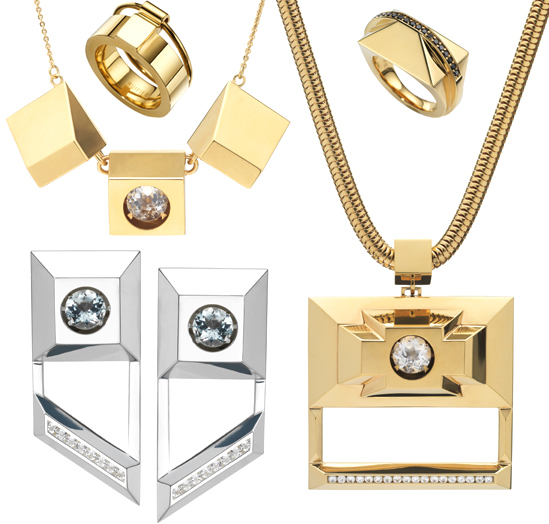 Ruifier
I was drawn, magpie-like, to Ruifier when the shine from their gem stones suckered me in as I was walking past a glass case filled with their pieces. This incredible fine jewellery brand really has to be experienced in person so you can fully appreciate the magnificent, siren-call sparkle of their Kinetic Collection. Modern, yet timeless, these incredibly wearable designs provide a fabulous talking point. A fusion of invisible technology and exquisitely set, semi-precious stones keeps these gems in constant, magical motion, creating your own personal light show. Every piece is utterly captivating and devastatingly covetable. It's nowhere near as good as seeing them in person but you can click here to watch a video.
Visit Ruifier online to shop the Kinetic Collection and the Icon Collection (including the rings, pictured above) at www.ruifier.com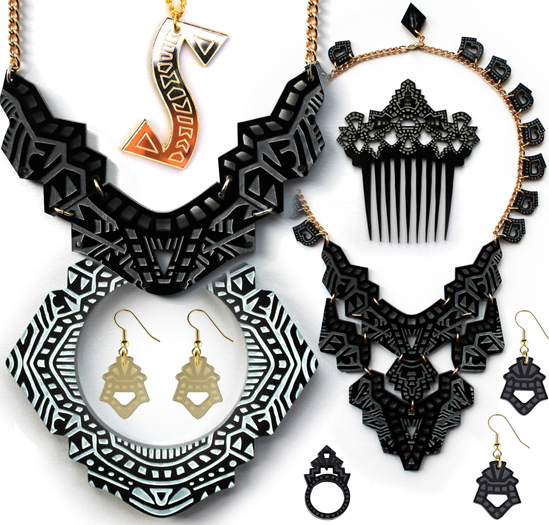 Finchittida Finch
Identical twin sisters, Tida and Lisa Finch, design this accessible jewellery and accessories range, taking inspiration from their Lao and British heritage. Everything is made in their London studio and materials are all sourced from within the UK. Finchittida Finch produce beautiful designs with an unmistakeable aesthetic that has earned them a fashion forward following that includes Rita Ora and Lianne La Havas. Their jewellery is East London cool, often featuring strong geometrics and exotic, architectural shapes, but also has a chic, classic quality to it. I am utterly smitten with their Hmong haircombs (£25 each) in particular - an unusual and welcome addition to an accessories collection.
Find them at finchittidafinch.com or at ASOS, Nylon, Luna & Curious and in Urban Outfitters stores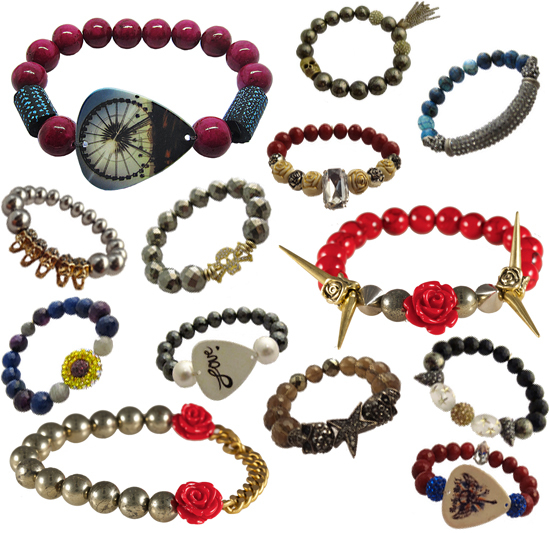 Electric Picks
This American jewellery brand specialises in stackable bead bracelets, inspired by music and freedom, their pieces are perfect for festival season. Designed by best friends, founder Mj Barton and Chantel Gia, and handmade in New York, Electric Picks designs often feature edgy rock 'n' roll-influenced motifs, from skulls and roses to specially designed guitar picks, mixed with glamourous crystals, beads and gemstones for an essential festival luxe arm candy look. They also offer a customisable service on their website so you can have your own unique creation.
Find them online at www.electricpicks.com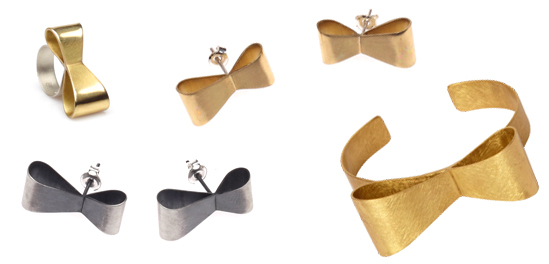 Layana London
Layana London is a stunningly simple online destination site that showcases eye-catching work by distinctive jewellery designers. The online shop has an airy elegance that exhibits their collections, which include exclusives and bespoke pieces, in the most beautiful way. Created by Monika Karasinska-Obloj, the site currently houses an inspiring selection of international designers covering a range of aesthetics. I adore the clean, contemporary designs of ALE by designer Alexandra Przybysz including the ribbon pieces pictured here and the Serpentine collection.
Visit www.layanalondon.com