I love a bit of street style and can easily waste hours checking out how other people dress - not how 'fashionable' they are, but their personal style, how they wear their clothes, put an outfit together. I find how people express their personality through clothing absolutely fascinating.
London is well known as one of the street style capitals of the world - a place where what the cool kids in 'creative' (basically, poorer) areas from Hackney to Peckham are wearing influences international designers. Their raw looks get interpreted into catwalk designs, then make their way through the fashion chain, eventually filtering back down all the way to the high street. But many other cities all over the world influence the process too, notably New York, Tokyo and Copenhagen.
These three collections take street influences, from classic 90s hip hop style, Kawaii and the gritty London realness that is the Tube, and turn them into super cool, easy to wear, edgy fashion for men and women, that references London, New York and Tokyo style.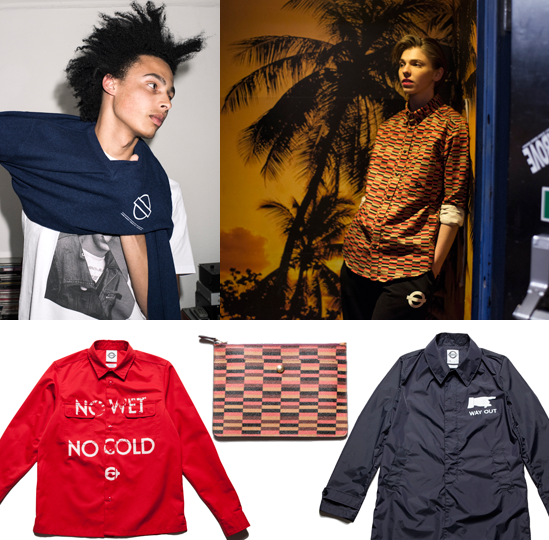 I HATE the stinking tube, especially in Summer, but I adore its history and iconography, and it's these visual associations with the London Underground that Roundel draws on for its brilliant unisex designs. The latest collection runs from sweats to shirts, jackets and tees, and now some incredible accessories, including a rucksack I really, really recommend you check out for yourselves, I saw it at their press day and was totally bowled over by the gorgeous colours and quality, it's genuinely fantastic (in case you can't get to the store, take a peek at this snap I took). Everything has that easy, edgy London feel and interprets everyday London imagery in a way that's understated, cool and never touristy.
Available in store from Dover Street Market at 17-18 Dover Street, London W1S 4LT and online at www.oki-ni.com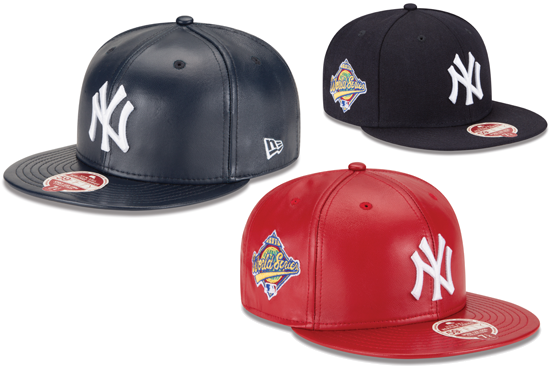 New Era Heritage Series: Spike Lee 1996 Collection
This is so cool - whilst, according to himself, it was Jay Z who made the cap 'more famous than a Yankee can', I had no idea that the iconic New York Yankees baseball cap only started to come in colours other than the team's signature dark navy blue thanks to film director and Yankees fanatic, Spike Lee. Apparently Lee called up Chris Koch, the CEO of New Era - the heritage sports and lifestyle brand, and absolute kings of authentic baseball style - and asked for a scarlet red Yankees cap. Koch obtained special permission and produced a number of the caps in other colours, including green, yellow, and orange.
New Era have teamed up with Spike Lee to bring out this latest 1996 Collection as part of their on-going Heritage Series, and it includes some super cool leather versions of the ultimate NY accessory. You can see Spike Lee talk about the cultural significance of baseball in this video that accompanies the release.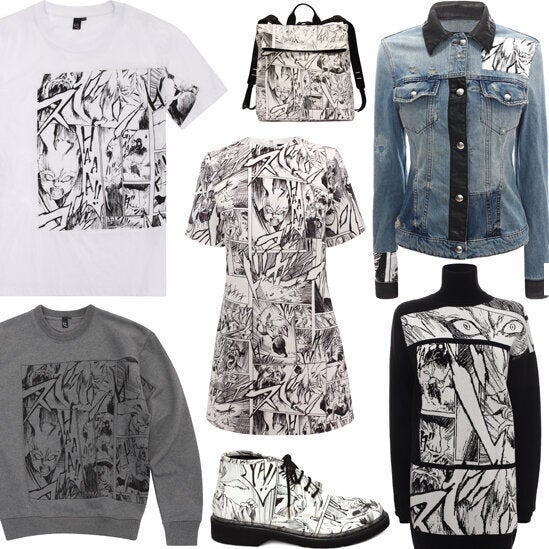 McQ Manga Collaboration with Yoshiyasu Tamura
For its AW14 menswear and womenswear collections, McQ collaborated with Japanese artist, Yoshiyasu Tamura on artwork taken from a fictional manga comic book series. Inspired by Japanese youth culture, the prints reimagine SS14's Angry Bunny as a samurai doing battle on the streets of Tokyo. The energetic sketches appear both as patchwork (a luxe, infinitely more tasteful take on the early 90s cartoon jeans that I've been spotting hipster kids wearing again recently) as well as an all-over print. Meant to convey both 'the DIY feel and the spirit of youthful rebellion' found elsewhere in the collections, I love the fun Manga stylings that are slightly too sinister to tap into the Kawaii trend but definitely work for a wider audience. Also, Angry Bunny aside, this conjures up memories of the legendary a-Ha video for 'Take on Me', which is never a bad thing.