There's only one Opening Ceremony I care about and it's the taste-making American store which has just landed right here in London.
The key New York-based concept store and fashion brand with it's amazing designer collaborations, exclusive pieces and reputation for breaking some of the best new fashion talents (as well as an on-going collaboration lines with Pendleton and all round cool chick, Chloe Sevigny) opened the doors to its first long-awaited, hotly anticipated British outpost - a pop-up store on Covent Garden's King Street - on Thursday.

Founders Humberto Leon and fellow Berkley grad Carol Lim set up Opening Ceremony - named after their love of the Olympics, making their London debut particularly aptly timed - back in 2002 and have steadily guided it from a single New York store to a series of global style meccas and a respected own-label fashion and lifestyle brand.
I went along to have a nosey round the London pop up, which is open now until October when the permanent store opens a couple of doors down at 35 King Street, before the queues descended so I could make a quick shopping list - I mean, bring you loads of pictures of the awesome pieces you can expect to find there *ahem*.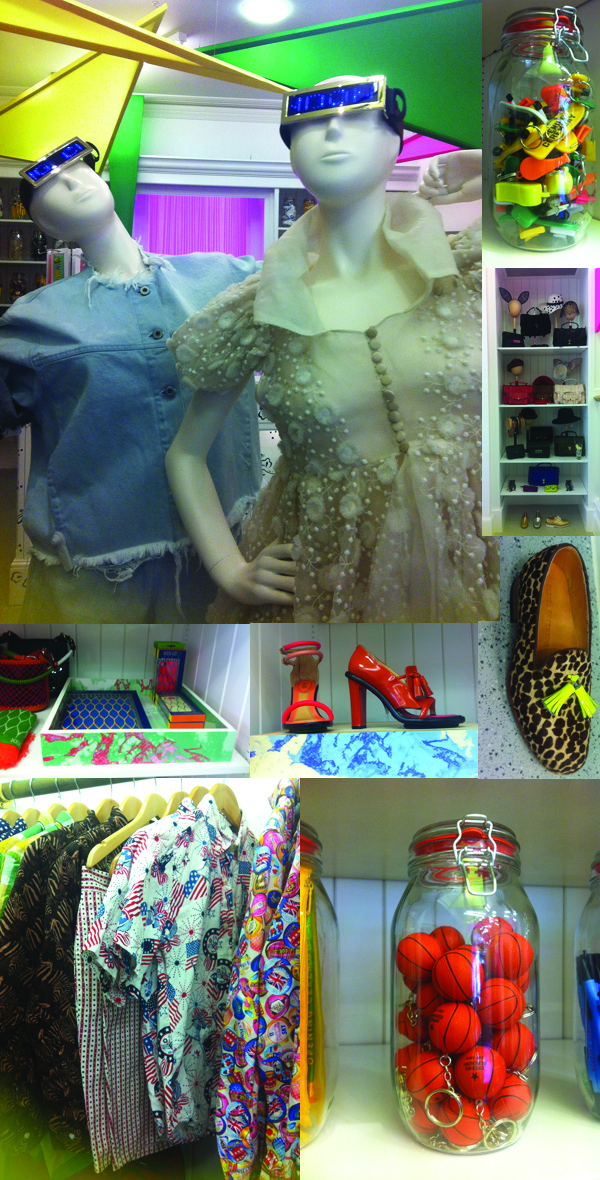 Opening Ceremony have been doing pop ups for ages but what makes this one so unique is how many special edition items there are which are exclusive to this particular store, including re-issues of some of their previous best sellers. If anyone heard a random squealing noise around 9.30am on Thursday morning, that would have been me discovering that one such range is Chloe Sevigny for Opening Ceremony's revival of the iconic 90s Vision Street Wear sweats. Humberto told me the designs were such a huge hit when they came out in the States late last year, they sold out pretty much straight away. I know this first hand having visited their New York locations daily for almost a month hoping for new deliveries but to no avail, so thankfully they've brought them back again specially for this London store.
There are too many exclusive items to go into here, both in men's and womenswear, many of which have Olympics-inspired themes, from the likes of Band of Outsiders, Christopher Shannon, House of Holland and Charles Anastase, making Opening Ceremony London the raddest souvenir seller in town. I mean, who wouldn't want an all gold Proenza Schouler PS1?

Other highlights include the outstanding new adidas x Opening Ceremony range (oh for the bandana print neoprene...), Norma Kamali's archive designs reworked on an Olympics related tip and Topshop's capsule collection of neoprene skirts and twinsets. A lover of all things cute and childlike, I'm all over the little keychains displayed in jars at the back of the store - basketball and skateboard key rings? Yes please. And the Kenzo iPad and other tech covers? On that. Leopard print pony skin Keds? Holler! Seriously, my wish list will currently take me until at least October 2013 to save up for, everything is just so on point, i L.O.V.E. it.
It's worth popping in just to experience this light, bright, fun store filled to the brim with all things cool - even the pieces of Faye Toogood furniture are works of art - but if you've spotted anything here you think you'd like to buy, one thing I've learned with Opening Ceremony is you've got to be quick.
Opening Ceremony Pop-Up Store, 31-32 King Street, Covent Garden, London WC2E 8JD until October 2012. www.openingceremony.us