Jean shopping is almost as heinous as bra shopping so buying online is a great way to reduce the stress of it all. Order a bunch of different sizes and styles to try on in the convenient comfort of your own home then send back what doesn't work (just check the returns policy first).
Denim is so versatile and comes in such a huge range of shapes, lengths, colours and thicknesses, with clever new designs and high tech to eco friendly options popping up all the time. So, whilst its ubiquitous high street and fast fashion presence mean it's easy to make mindless, easy jean purchases, I'd highly recommend visiting specialist denim retailers just to see the vast difference a well considered cut and quality fabric makes.
Where the seams and back pocket are placed, for example, can make your bum look wider or with a bit of thought they can make it look perter. And all without any built-in padding or Spanx-like magic, though these types of options do exist.
Sounds expensive? Not always - after all, Levi's is a denim specialist and they're absolutely affordable. And when you consider the cost per wear, for most of us I'd guess jeans work out extremely good value.
Here's a few brands to check out if you want to update your denim wardrobe...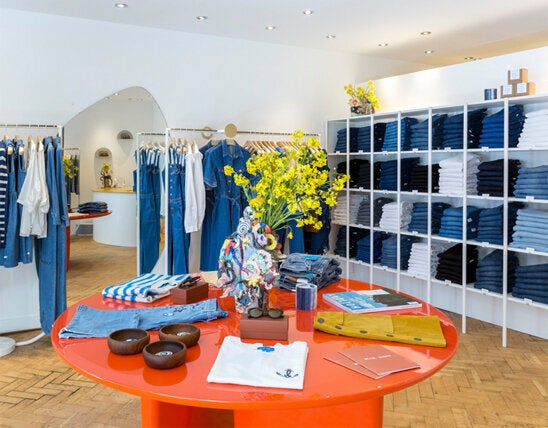 This premium denim brand showcases laidback British style with constantly on-point, environmentally-conscious seasonal designs, many of which become mainstream classics.
To celebrate its 10 year anniversary, M. i. h. has launched the Cult Denim Project which sees a limited re-release of some of the brands most loved cult designs from the past decade. This includes a range of different cuts of jeans, denim dresses and an amazing boiler suit. Further collaborative pieces sit alongside the M. i. h. pieces including blue-lensed sunglasses from Illesteva, and a M.i.h Jeans x Le Feu de L'Eau black and red currant scented candle, sculpted underwater from soy wax for a unique, denim-reminiscent aesthetic.
A Cult Denim Project pop-up store will also be at 7 Upper James Street, London W1F 9DH until 23rd May or online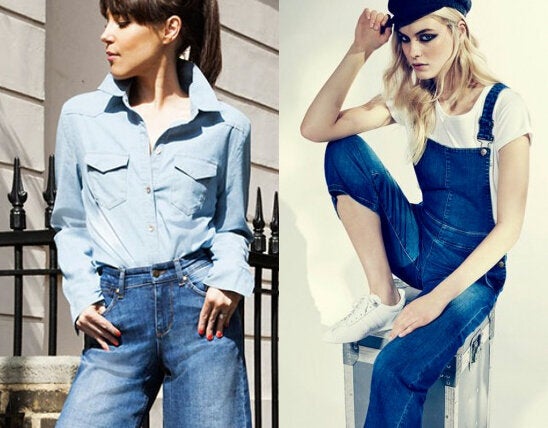 Also celebrating a decade in the denim business is Donna Ida. Well-known for living up to its strapline as 'the ultimate designer denim destination', Donna Ida has been helping women get the best fitting jeans since 2006 when she opened her first denim boutique in London's Chelsea. As demand for her 'Denim Clinic' service, where women could be seen by a stylist and paired with their perfect fit from a number of premium brands, grew more stores and an online webshop followed - as did a loyal cult following.
In addition to stocking a range of high end denim from other brands, Donna Ida also carries the Jean Queen's own line, IDA which she launched in 2013. The Donna Ida site carries one of the most comprehensive ranges of upscale denim available, along with helpful videos and style advice, so even if you can't make it to one of their stores, you can still benefit from their exceptional service.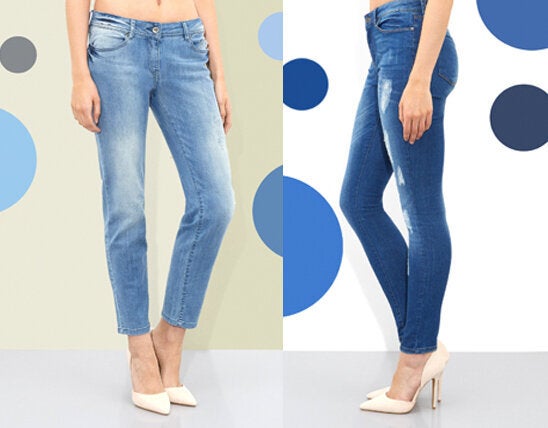 This London-based brand has over 20 years experience of focussing on fit and finishing touches to give its jeans a luxe edge. Using premium quality, wonderfully soft denim that features environmentally friendly silicon, and hardware such as rose gold toned zips with 'military strength', these are jeans that are designed to be worn (and worn, and worn...).
Their stated aim is to make their jeans your favourite and they've produced a helpful online Style Guide to help you choose the best cuts for your body shape if you need a steer. UK delivery and returns are free so even if you want to go freestyle on finding a style you like, you can send anything that doesn't work back without any hassle.
Related