In these nail art-obsessed times, sometimes it's nice just to go back to a block colour again. Perk up your nail game without spending ages dotting and doodling (and smudging and redoing...), simply by introducing some great new Spring varnish shades to your beauty routine.
There's a nail colour out there for absolutely every mood, occasion and at all manner of price points so whether you're looking for on trend pastels, fashion forward neutrals, bold blues, or something else entirely, check out my suggestions for the latest, greatest nail colours of the new season.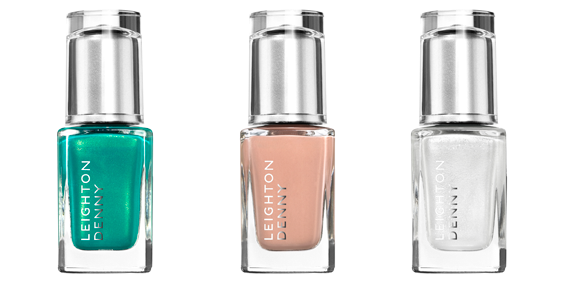 Leighton Denny SS14 International Collection
Pictured Above, Left to Right: Glamazone, Leading Lady, Pure Paradise
Inspired by manicurist to the stars, Leighton Denny's travels, the new international collection adds even more divine shades to his already stunning, densely pigmented range. Having received some of his polishes as a Christmas gift a couple of years ago, I've been wearing various shades - and always, always, always his under cover matte base coat - ever since. His polishes are now stocked in Marks & Spencer too - I know this because they keep sneaking in with my groceries... (most recently The Heiress, a rich bluebell purple that looks quite 'Wedgewood'). Love.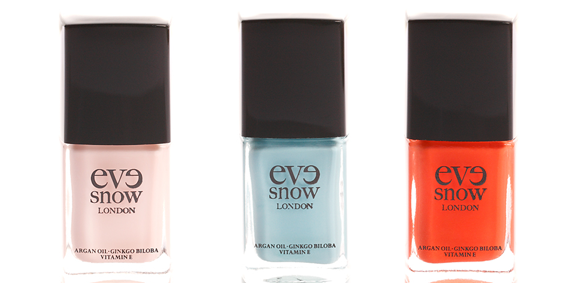 Pictured Above, Left to Right: Modesty, EZ Like Sunday Morning, Real B*tches Love Rih
Worn by the likes of Rita Ora and Rihanna (who has been spotted in almost every one of their colours) Eve Snow is a cult, cruelty-free British nail brand. Using a nourishing formula which includes vitamin E, ginkgo biloba extract and argan oil, their polishes are also formaldehyde and DBP (dibutyl phthalate)- free. Eve Snow's high gloss range of cool girl colours runs from pastels and nudes to punchy citrus shades and the new classic, opium white.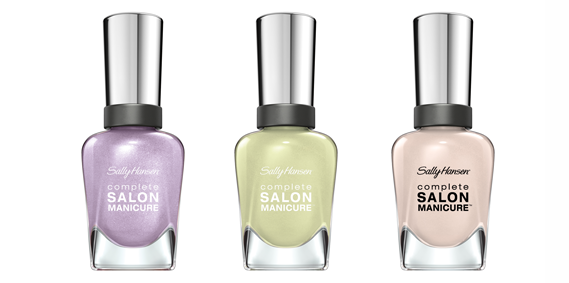 Prabal Gurung for Sally Hansen Complete Salon Manicure Collection
Pictured Above, Left to Right: Mint Condition, Lady Lavender, A Wink of Pink
Sally Hansen is a great brand for those who want salon quality polishes that are easy to use at home - the chunky bottle is easy to hold without smudging wet nails, and the wide brush makes application quick and professional-looking. Their new designer collection combines nail know-how with fashion trends, with chip resistant complete salon manicure polishes in new colour ways by top designers Prabal Gurung (pictured here), Tracey Reese and Rodarte, made to compliment their SS14 clothing collections.
Available from March at Sally Hansen stockists including Boots (call 01233 656 366 for detailed information), priced £6.99 each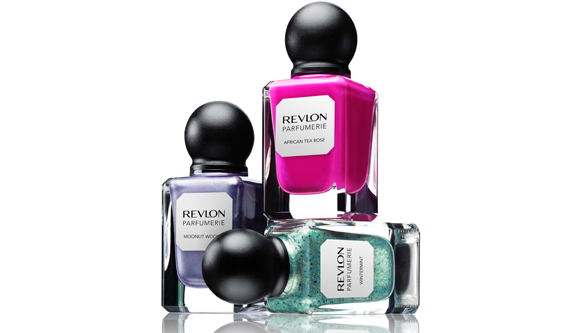 Revlon 'Parfumerie' Nail Enamel
Pictured Above: African Tea Rose, Moonlit Wood, Wintermint
I bought some polishes from this Parfumerie range in the States last year and am delighted they've finally got a UK release as, as I've mentioned here before, scented polish (along with hair perfume) is my stealthy defence against commuter aromas. The essential oil-based scents, which are divided into fruit & floral, sweet & spice and fresh, are all fairly delicate but not too faint as to be unnoticeable. Autumn spice, a warming, cinnamon-heavy mince pie mix of rich browns flecked with shimmer, is my absolute favourite. And can we just talk about this packaging? How beautiful are the mini apothecary style perfume bottles? I wish everyone put as much thought into their packaging. Designed by Revlon's Global artistic director and top makeup artist, Gucci Westman, they look like little dressing table ornaments, they're so pretty and utterly covetable.
Released in March when they'll be available from Boots stores, priced £6.49 each.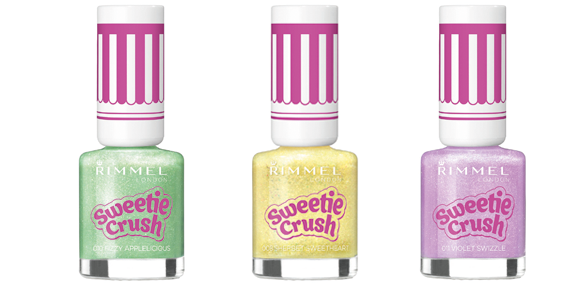 Rimmel 'Sweetie Crush' Collection
Pictured above, Left to Right: Fizzy Applicious, Sherbert Sweetheart, Violet Swizzle
One for the young and the young at heart, these new textured Rimmel 'Sweetie Crush' nail polishes come in pick and mix candy shades and have a sparkling, sandy finish that looks a sugary coating. A super cute way to play with this season's fashion pastels.
Available now from Tesco, Boots, Superdrug and all Rimmel stockists, £3.99 each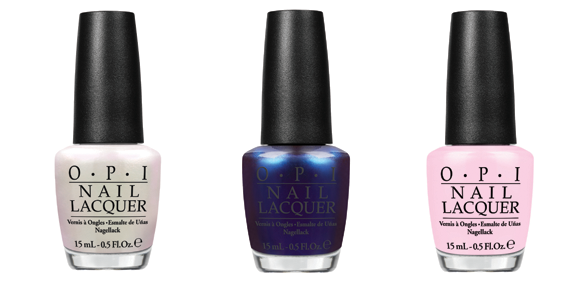 OPI x Disney's Muppets Most Wanted
Pictured above, Left to Right: Int'l Crime Caper, Miss Piggy's Big Number, I Love Applause.
Eight limited edition nail lacquers inspired by the new Muppets film featuring fabulously glamorous shades including pearlscent, shredded glitter and shade-shifting finishes, to help you release your inner diva, Miss Piggy style. These polishes are not only gorgeous but also have brilliant names like 'Chillin' Like A Villain', 'Kermit Me To Speak' and 'Gaining Mole-mentum'.
Available from 12 March 2014 in Department Stores and Salons nationwide, £11.95 each.