Nike really are smashing it at the moment. Never mind the Air Wovens, Flyknits or the mad Yeezy II hype, for me it's all about the understated, super tactile designs of NIKECraft, the new collaboration with bricolage sculpture artist Tom Sachs.
Expanding on Tom's latest art project, SPACE PROGRAM: Mars, the NIKECraft range was inspired by the athletic journey astronauts take to get themselves space-ready. A joint collaboration between Nike - who bring the tech - and Tom - who brings the space-geek chic, the product launch coincides with Tom's new exhibition at New York's Park Avenue Armory so you can see his artistic, sculptural space vision up close then check how it goes on to collide with sports science to produce high end urban fashion.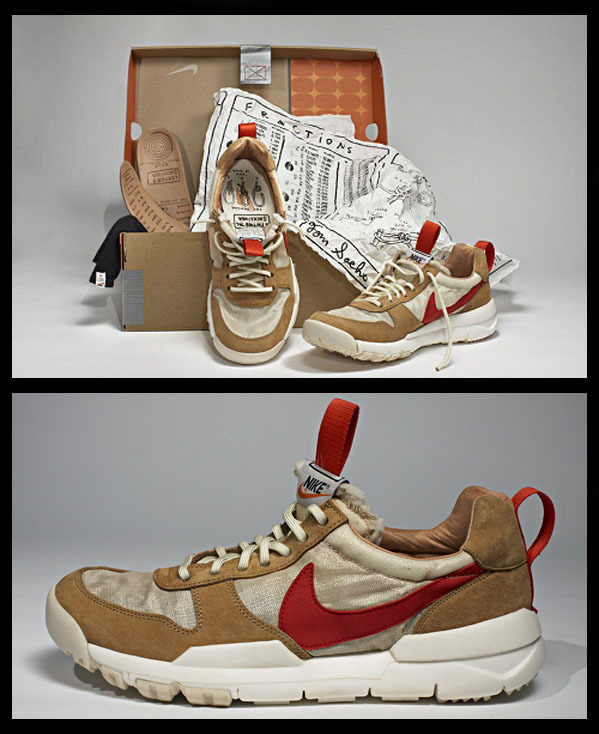 The capsule unisex range includes a trench coat (£430), the MarsFly jacket (£410), Mars Yard sneaker (£325), and a couple of bags - the airbag duffel (£320) and a lightweight tote (£480). Each piece is crammed with clever, astronaut-approved functionality-packed design features like zipper pulls that double as storage and paracords that can double as tourniquets (or, on an everyday level, for ie. securing over-stuffed bags).
Aesthetically, I love the crafty, brown paper and packaging feel of the colour palette as well as the quirky, doodling, science geek detailing on the trainers' insoles and packaging; the periodic table detailing on the trench is pretty slick too. Everything looks like it would crinkle and crunch if you touched it, especially the crazy fresh Lightweight Tote. As you may have noticed, it's not just the designs that are out of this world - this limited line comes with a hefty price tag too, but I guess that's art for you.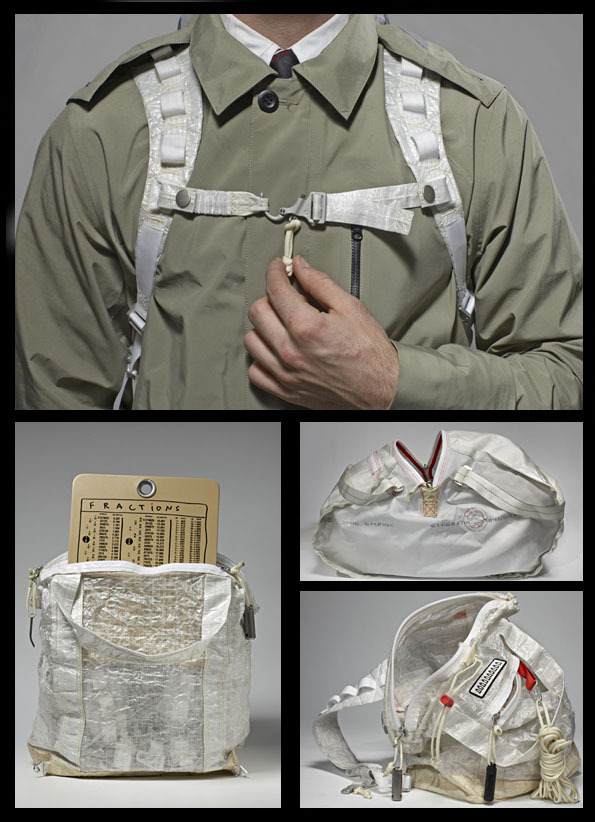 The NIKECraft collection is available in London from Shoreditch's Nike 1948 store and Dover Street Market.
Check out more from Tom Sachs at http://tomsachs.org or for info and to book tickets to his SPACE PROGRAM: MARS show at the Park Avenue Armory, NYC (on now through June 17) visit: http://tomsachsmars.com