With an eye on this Sunday's Academy Awards, or - more specifically - the red carpet outfits, I've been looking at jewellery that can lift a great look to the next level. Pieces that add interesting detail - be it subtle or more show stopping, depending on what your dress is saying (obviously, a statement dress with shouty accessories is a big fat screaming NO for the majority whether you're going to the Oscars or just a work do). So, whilst we can't all afford to be dripping in jewels from Harry Winston, or enough Garrard to make any sudden movement a security risk, here are a few ideas for jewellery designers and pieces that will perk up even the most basic outfit.
Lestie Lee fine jewellery - www.lestielee.com
I particularly love her Cage Collection earrings and diamond-cut pieces - a signature look for this exciting newcomer. Lestie Lee's prices range from £140 to around £2,700 wiith for her hand-cut designer which are all polished by hand.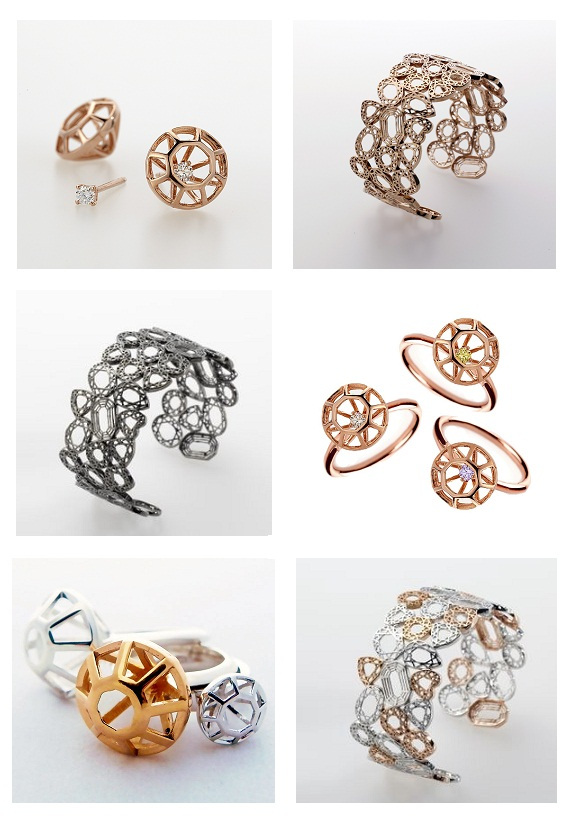 Kat & Bee contemporary rings and bespoke designs: www.katandbee.co.uk
Another new kid on the jewellery block is Kat&Bee, which specialises in intricate, beautifully crafted gold and silver rings featuring gem stones and its trademark gothic skull. Worn by the likes of Fearne Cotton and Kelly Rowland Kat&Bee is stocked by asos.com and the achingly hip Opening Ceremony in the US and Japan, as well as selling through their own site.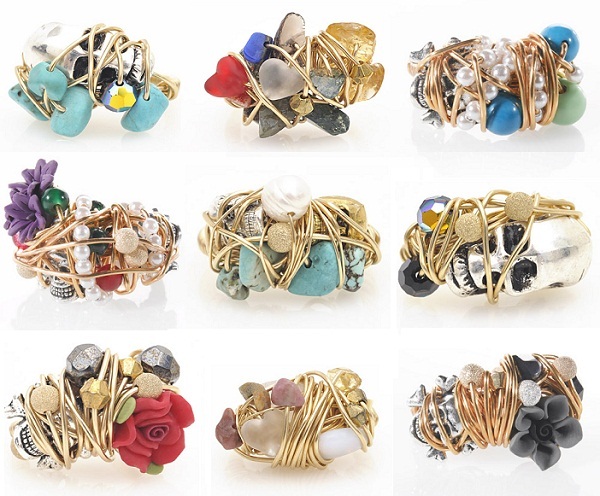 Sophie Harley jewellery:www.sophieharley.com
Sophie Harley is probably best known for creating the stunning Algerian Love Knot necklace worn by Eva Green in the Bond movie, Casino Royale, which can be made to order and bought through her website. Her pieces are luxurious but with a youthful edge, like these heart pieces.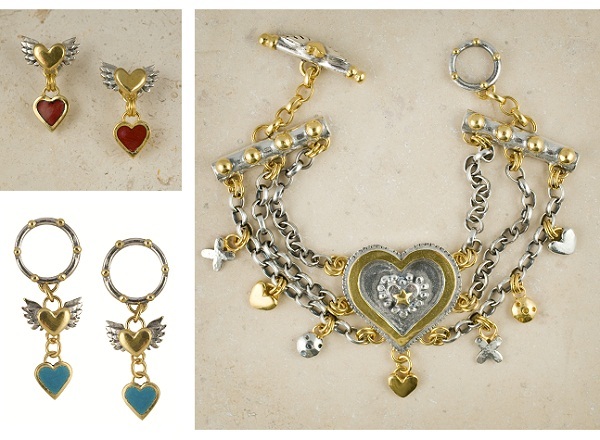 Selection of Oscar outfit worthy pieces from:
1. Alexis Bittar crystal encrusted horse shoe necklace, £133, 2. Alexis Bittar crystal encrusted inner spiked hoops, £156, 3. Stephen Webster black diamond firework ring, 4. Jos morganite butterfly necklace, £995, all available at EC One, 5. EC One morganite Fleur ring designed by founder Jos Skeates, £2,500, 6. & 14. Lalique rings available from various stores, check www.lalique.com for stockists (e-store coming soon), 7. & 12. Tom Binns eroded cuffs and 8. 15. & 17. George Jensen studs, all from Selfridges, 9. Dima Rashid moonstone chandelier earrings, £12,557, 10. & 11. Stephen Webster studs and double diamond ring from the 'Murder She Wrote' collection, all at EC One, 13. Lanvin oversized crystal ring, £295 and 16. Lara Bohnic Apollo gold ring, £250, both from Selfridges.