It's my birthday this weekend so I've been putting together a wish list for my family and, as a sneaker collector and all round fan of streetwear styles, I've been looking at a lot of new designs in this area.
Here are a few of my top picks for the coolest sports luxe and street fashion to be seen in right now and some future drop tip offs for your diary, too, from adidas Originals x Opening Ceremony, OVO at Browns, Casely-Hayford and Puma.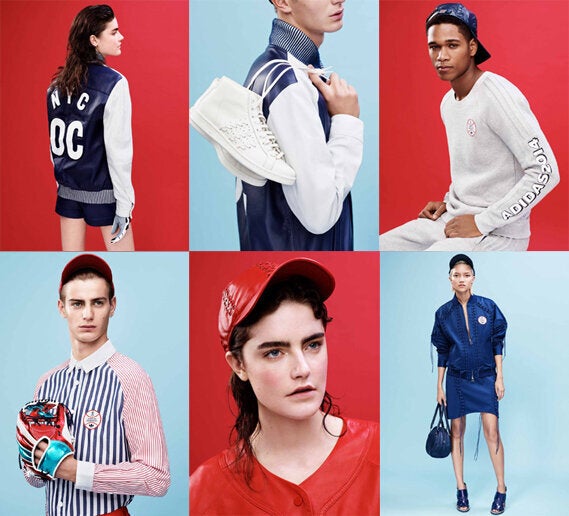 adidas Originals x Opening Ceremony SS14 Collection
Two of the most edgy street fashion brands collide in this innovative explosion of a collection. Their fourth collaboration is inspired by baseball and taekwondo, fusing sportswear with a refined, high fashion approached to produce a criminally cool collection that raises the bar for street wear.
This Spring/Summer 14 collaboration is a straight up must-have for anyone into sports luxe style and those clean, utterly covetable, baseball stitch hi-tops and leather caps are top of my accessories wish list right now, whilst the sandals, varsity jacket and drawcord bag from the sleek, more muted Taekwondo part of the range (not pictured here) are all on my own shopping list.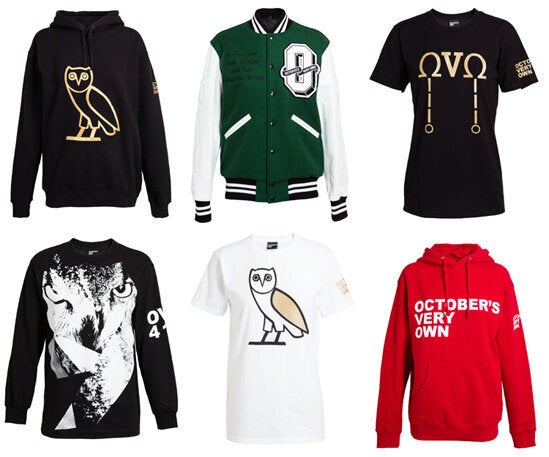 OVO - October's Very Own - at Browns
OVO, the unisex clothing line from super-rapper Drake, producer Noah "40" Shebib, and Oliver El-Khatib has been running a pop-up at Browns Focus this week to coincide with Drake's London gigs at the O2. Ovo started as a blog for the musician's fans, but quickly developed from music and written content into a lifestyle brand with Drake as the face of OVO and everything reflecting his own, personal style. The clothing range comprises easy to wear, relaxed hoodies, tops and headwear, featuring the brand's signature owl motif and omega character. My favourite piece is this incredible, timelessly cool green, leather sleeved Varsity jacket pictured above, £350.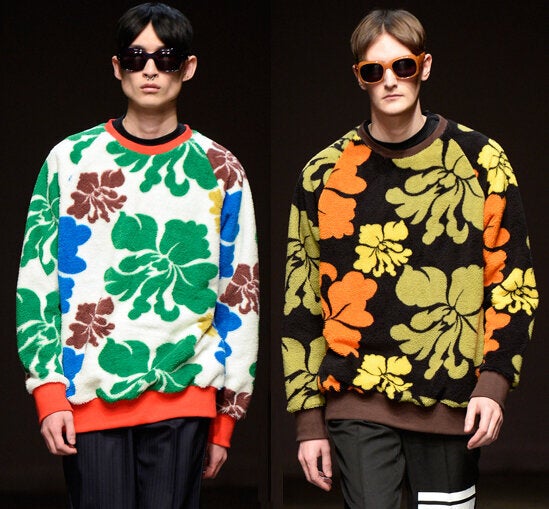 Casely-Hayford Print Fleeces
Here's a little heads up on a couple of crazy cool designs from the epic father and son menswear team, Casely-Hayford. Deviating from their iconic, modern British tailoring aesthetic but keeping it coherent with their Japanese influences, these fun print fleeces are set to drop in July.
I had a feel of these tops recently in their showroom and they are the lightest, softest, snuggliest, most wonderful pieces that, even though they're meant for the boys, you just know the girls are going to want to get in on this one too - not least me. Perfect upbeat festival and beer garden wear for summer, or take it in a more fashion forward direction by wearing over suiting, as per their catwalk looks shown here.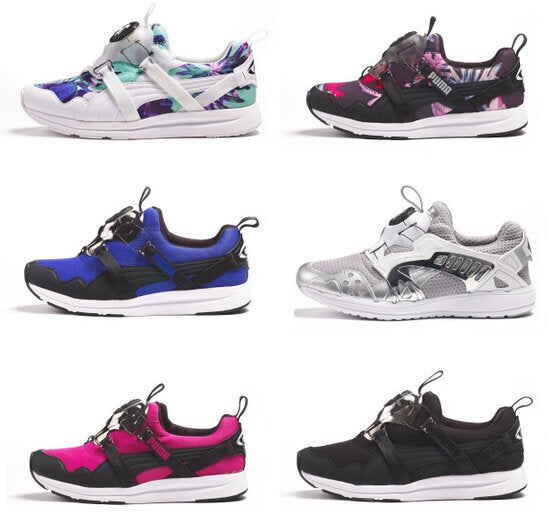 These trainers are AWESOME and totally affordable too. The Puma Discs appear to be two parts space race to one part toddler, and the combination makes for the most fun, functional and fashion conscious sneaks around right now. I am all about the clever disc fastening and adore the modern metallics and bold colour blocking in the menswear styles above, whilst the women's designs feature on trend floral prints that really pop.
Lucky, lucky American readers can also hunt down some of the exclusive US-only Puma disc collection designed by Solange Knowles which are incredible and help to reinforce the kicks' cool credentials.
Top - L & R, Puma Disc Tropicalia styles, both £79.99 each from Schuh or FootAsylum; Middle - Left: Puma Disc Chrome, £79.99 from FootAsylum, Right: Puma Future Disc Lt Opulence, £100 from ASOS; Bottom - L & R: Puma Disc Chrome, both £79.99 each from FootAsylum