Born from a desire to create simple leather basics for every wardrobe, British design company Urbancode produces subtly edgy, great everyday leather and suede womenswear and accessories. They first caught my eye via Twitter when I saw the gorgeous short-sleeved leather jacket from their Spring/Summer 2012 collection pictured below. I've wanted one for so long but could never find one that I really liked and could afford, until now. On visiting their website I was instantly struck by the hot pink suede dress, styled as if it was waiting for me with chunky black suede brothel creepers, and was totally smitten.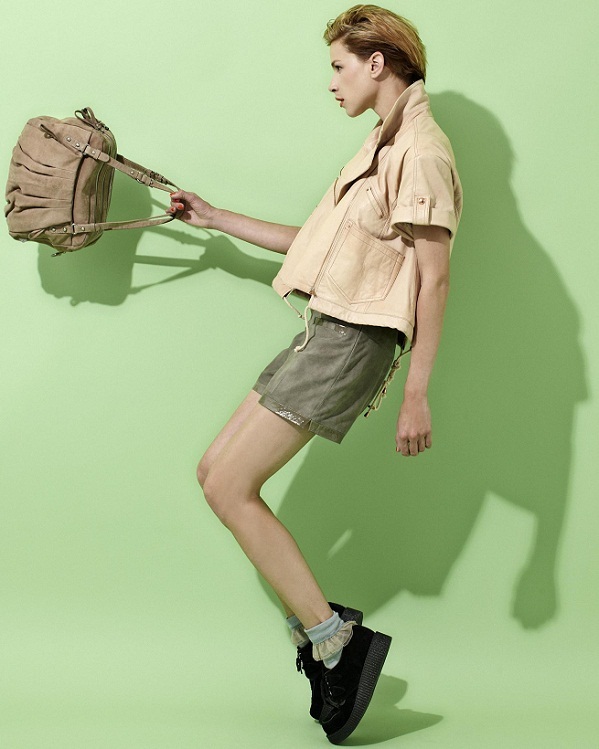 I spoke to Urbancode's Brand Manager, Irena Vajagic, for a bit of background on the label. "When the leather trend first re-emerged five years ago we realised that there are many trends and fashion fads but the most important property of leather is its longevity. So we "married" trend and functionality to create key pieces." When asked about the inspirations behind the designs, Irena advises, "It could be a girl on the street - someone with a spark - wearing a vintage biker; or an unusual stud on someone's handbag. We take our inspiration from travel and give it our specific twist to stay loyal to the brand's DNA."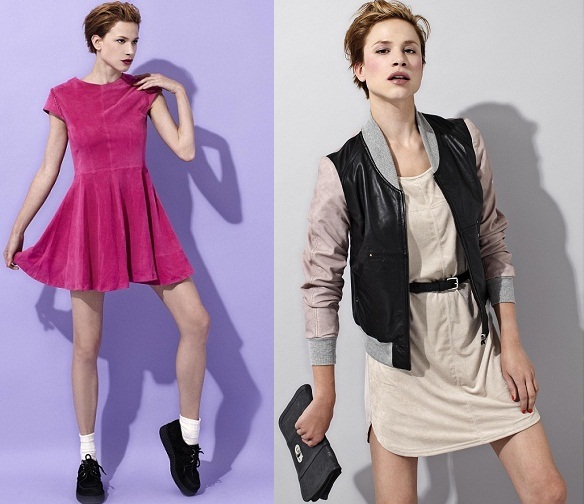 Urbancode's designs are incredibly wearable and whilst some are probably more suited to a younger audience (I'm thinking the quirky blush toned suede lederhosen...), the jackets and dresses in particular have a broad appeal. Vajagic believes their key customer is in their 20s - in body or in soul! She describes the Urbancode girl as "a girl with an edge - an eternal rock chick at heart - who never loses her cool. She does not advertise trends - she hints." The youthful viewpoint of the brand probably helps to account for its affordability too. Everything is, to my mind, reasonably priced, ranging from £17 for a mobile phone cover, the cutest leather collars for £25 up to leather biker vests (including a strong monochrome design which is uncannily like the Karl two tone 'Ossie' version but for a fraction of the price) at £69.99 and fringed nappa biker jackets for £299 - I was genuinely surprised as the pieces look like they'd be a lot more expensive.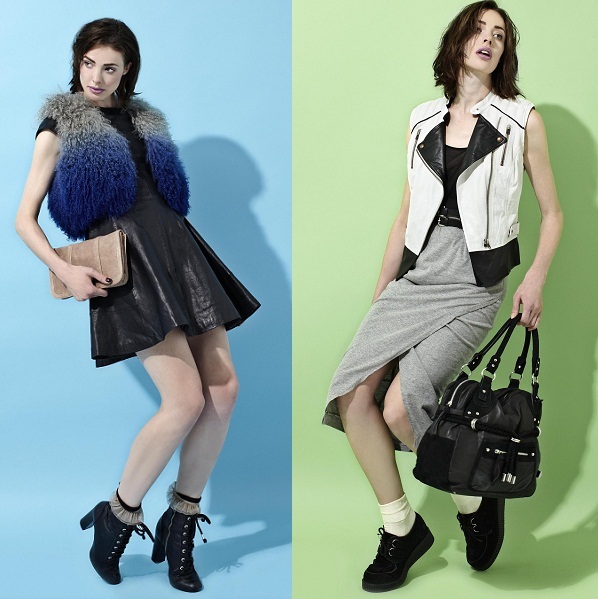 Vajagic, whose favourite item from the current collection is the MAJOR gold motorbike jacket (gold's not my thing but if it was, I'd be all over this - check it out on the website), confirms that the classic style is definitely a bestseller for them, "The classic biker gets updated every season and is invincible! This winter we've also seen a steep rise in leather shorts and leather / ponti trouser sales."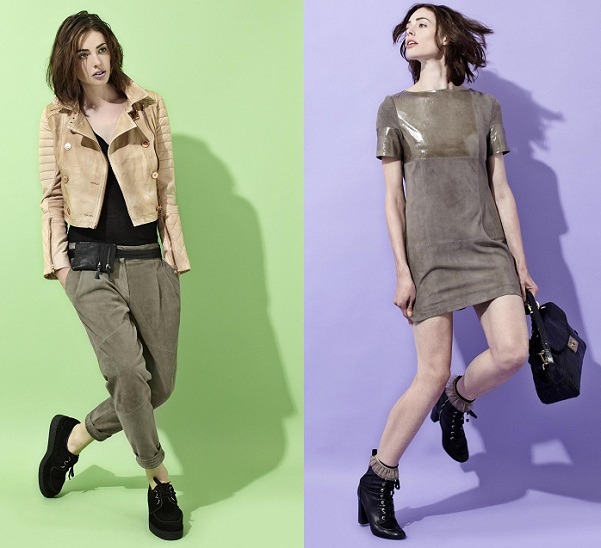 Whilst they already sell worldwide via their website, stockists like United Arrows in Japan and the premium Russian department store Podium, and through ASOS, 2012 is a year of expansion for Urbancode who are continuing to expand globally with North America next on their list for this Autumn / Winter collection. Irena says that Urbancode's customers can also look forward to a website overhaul this year and they are currently looking to open direct retail doors, either via concessions in leading department stores or standalone stores, so there's plenty going on - and that's before we even get into looking at the new collections - exciting times! Explore the new Spring Summer 2012 lookbook (and some great AW11 sale bargains!) at www.urbancode.co.uk