As readers of my FightForYrWrite blog will know, I'm a huge fan of the American fashion and lifestyle brand Kate Spade New York so, as they prepare for the next phase of their UK store expansion, despite the current sunny spell I wanted to bring you this look at some of my highlights from the new AW12 collection.
I absolutely adore the cotton and silk black short sleeved Kimberly skater dress with it's delicate jewelled collar, along with the faux fur Carriage House Massie handbag and matching Rossalyn coat, as well as the quirky bright red and gold typewriter clutch (pictured bottom, next to the polka dot gloves).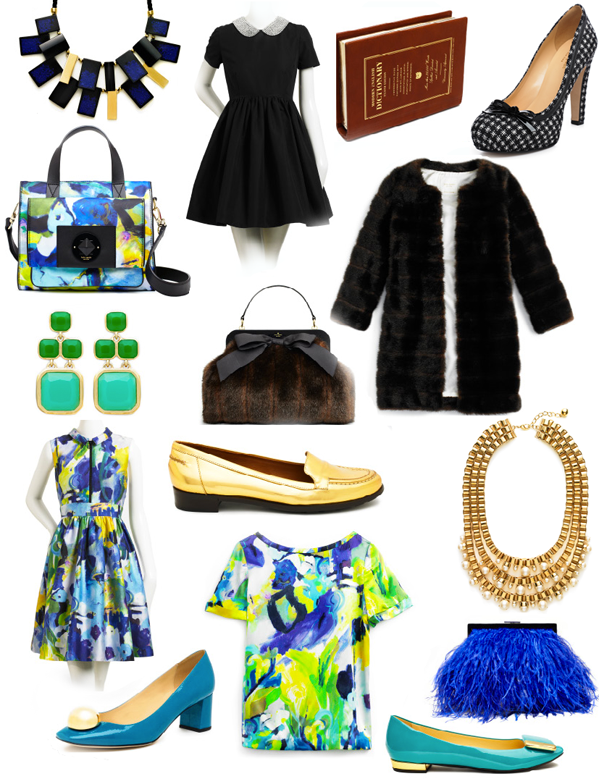 Pieces from the Kate Spade New York AW12 collection.
Kate Spade New York does playful uptown girl sophistication like no other. For Autumn though, the all American girl seems to be drawing on her European gap year as ladylike chic - so on trend for Winter - gets a French twist.
Respected illustrator, photographer and uber fashion blogger Garance Dore collaborated with the brand to create her first ever fabric print with these charming, quintessentially French hand drawn illustrations, pictured here.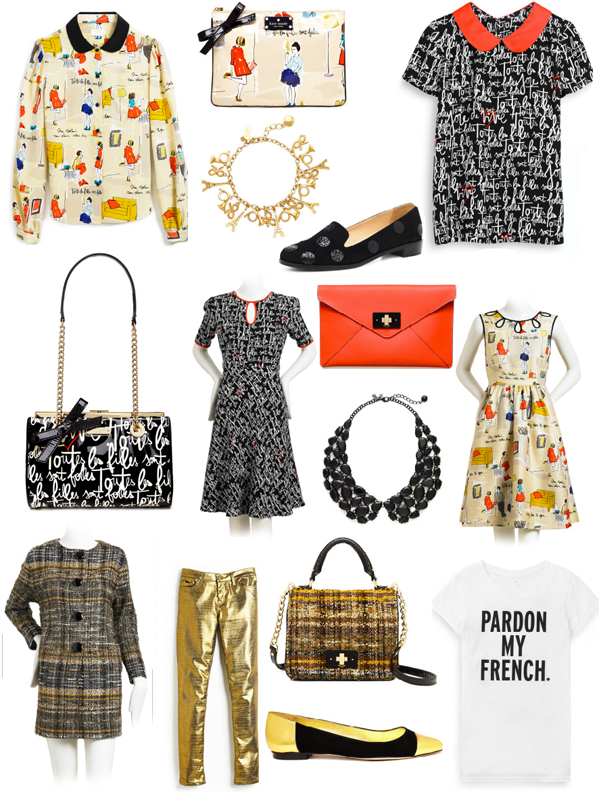 Some of my favs from the Garance Dore for Kate Spade New York collection.
Witty and wearable, Kate Spade collections always have a warmth and humour to them. The AW12 collection mixes uptown winter chic with fun, autumnal fabrics including tweeds and faux fur, all sat alongside trans-seasonal brights, Garance's gorgeous prints and - as ever - a cornucopia of glam accessories.
With spot prints still very much on fashion's frontline next season, the Kate take on this print trend sees prim and preppy classic shapes, very much in keeping with the vogue for all things ladylike, given a quirky update with monochrome polka dots that have a slight sixties feel.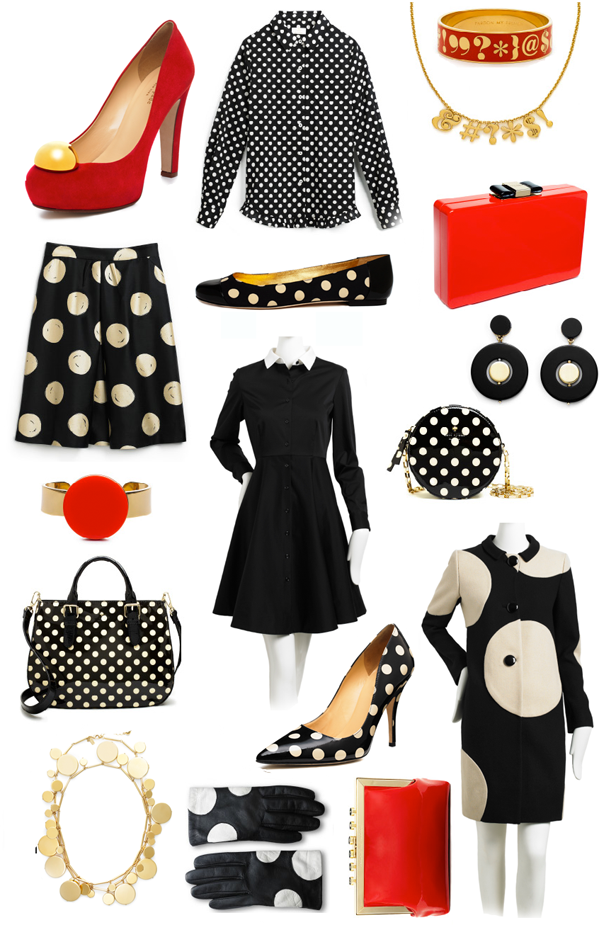 Some of my favourite pieces from the forthcoming Kate Spade New York AW12 collection.
What I particularly love about Kate Spade collections is how each theme clearly runs through the accessories as well as the clothing range so you can experiment with how far to take a look. Their bangles and necklaces just cry out for piling on and stacking up although sometimes just a simple cuff and maybe a matching ring will work best if you just want to add a colour update - something the brand is well known for - to an outfit.
Sadly there's no UK online shop just yet but you can browse online (or shop if you're US-based) then have a look for yourself in store. Check for yourself and for UK shop locations at www.katespade.com