I have a particular fondness for menswear label Jack Spade, the New York brother brand to womenswear sibling Kate Spade, having been introduced to them a few years ago when I first met my other half. I was so taken with his army green twill messenger bag and its pop of orange lining, that I went straight out and bought one myself (he then had to buy another of their bags as, as we started seeing more of each other, having matching bags was all a bit Kooples). At that point you could only get the bags in the UK via a few select stockists and none of their awesome apparel, but now Jack's gone NYLON and set himself up with a London pad.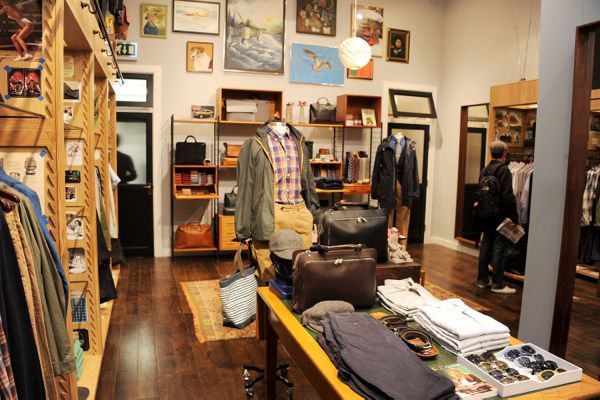 The new store on Soho's Brewer Street in the newly redeveloped Regent Palace Hotel building opened this weekend and is the first Jack Spade shop in Europe. With nine stores worldwide, the brand has come a long way since starting out in 1996 selling bags from a Warren Street NYC warehouse and sticks by the principle that useful items can also be stylish. Basically what you get with Jack is functional men's fashion with an urban edge - the kind of clothes that are classic but always have that interesting little detail or subtle twist, that makes them stand out.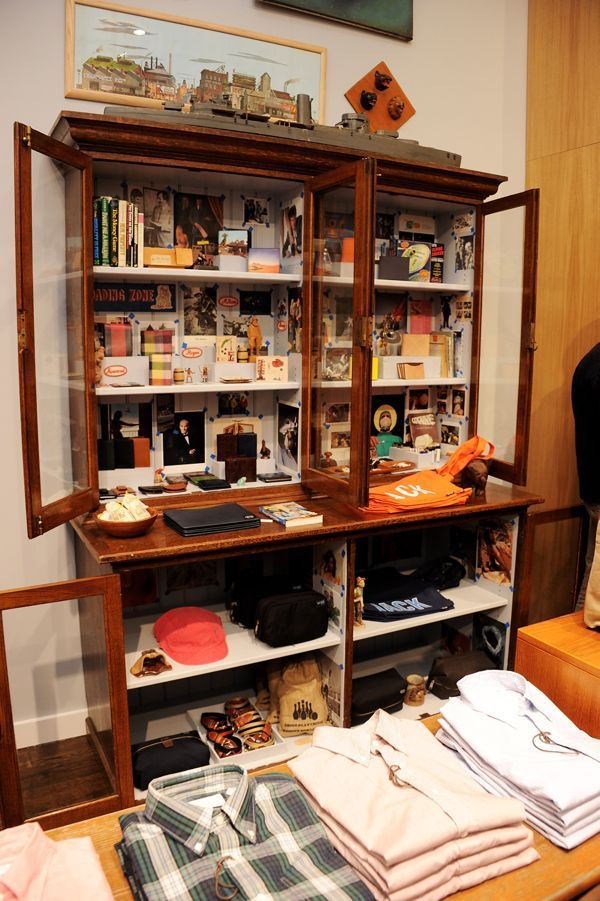 Unlike the fun, flirty colour punch of their womenswear counterpart, Jack Spade designs are often in muted or neutral shades, though one thing the pair do share is a sense of cheekiness. Jack's fairly arch sense of humour, which comes across in both the products and the cosy shop interior, should go down well with discerning London shoppers, particularly in their chosen location near cult Soho hipster havens like A Bathing Ape and Hideout. I should point out by the way that whilst Kate Spade is a real person, Jack is not - it's the fictional moniker chosen for the label by Kate's husband, Jack Spade founder and principal designer, Andy Spade.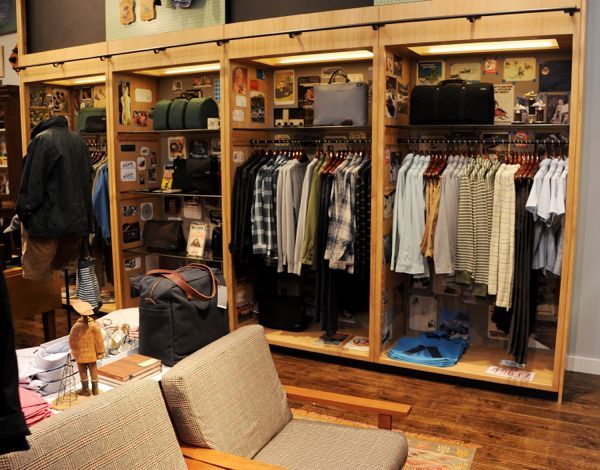 As well as clothing, denim, footwear, luggage and a whole host of accessories, the London store will also stock the brand's line of timelessly quirky furnishings and their special design collaboration pieces like the newly launched Jack Spade x Selima Optique sunglasses. For some great images, history and fun facts on the UK shop's fantastic location, check out the brilliant Jack Spade tumblr - there are some top tips for places to explore in Soho too that even born and bred Londoners can learn from.
I'm off to check out the store this weekend and welcome Jack to my manor - Jack Spade, 83 Brewer Street, London W1F 9UX. www.jackspade.com