As the Cliff classic reminds us, it's the season for giving, not for receiving - but borrowing's ok, right? I'm forever pinching my other half's sweats for Sofa Sundays and general weekend mooching so here are a few of my current favourites from Acne, Wood Wood and Johnny Cupcakes which appear to have be designed with sharing in mind.
On a similar snuggly note, these slouchy-knit, boy band fav Zaini hats that JLS et al are rarely seen without, are a great unisex accessory and as they're acrylic, not only are they totally affordable but you can remove all traces of your sneaky loan by bunging them straight in the washing machine.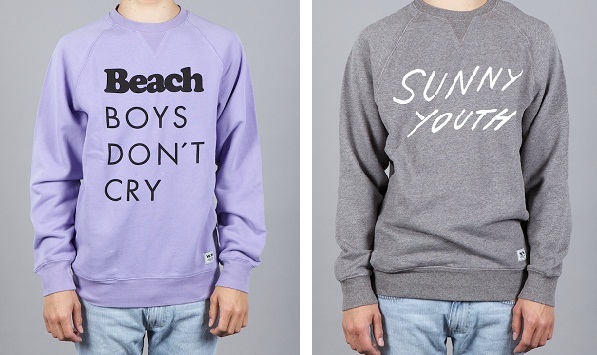 Wood Wood violet 'Beach Boys Don't Cry' and 'Sunny Youth' grey marl Chapman sweatshirts, £89 each from www.flatspot.com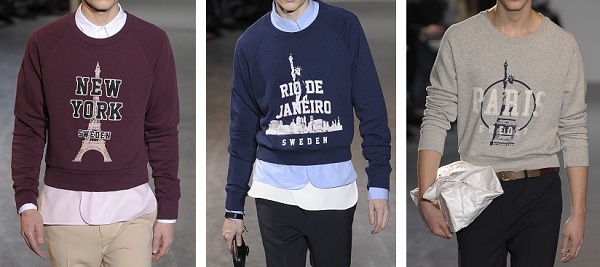 Acne College sweatshirts (New York, Rio de Janeiro and Paris sweats pictured), around £140 each from www.acnestudios.com (with free delivery and returns until Christmas!) and various other stockists.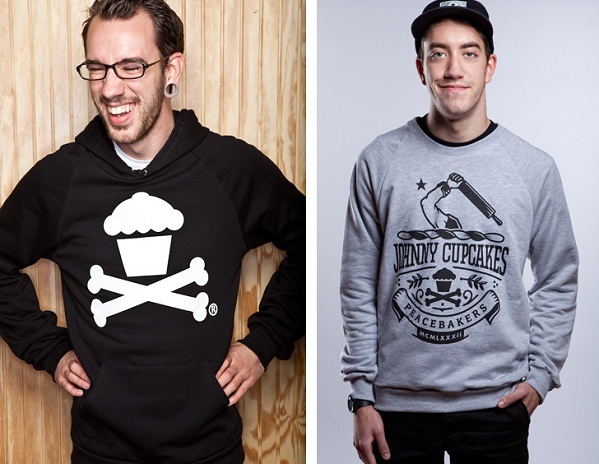 Above:Johnny Cupcakes classic logo hoody £50 from Johnny Cupcakes London store or via their website www.johnnycupcakes.com, and Peacebakers Crew sweatshirt, $54.99, available from US stores and online only.
Below:Zaini slouch knit bobble beanie hats available in a range of different stripy colours from www.zainihats.com, all £19.99 unlined or £24.99 for fleece lined designs.