I love shoes. Shoes don't care how much Quality Street you ate over Christmas, the straps won't strain after a big dinner and they are so much easier than clothes to shop for as the sizes tend to be pretty standard across brands, with far less variation than you find in clothing. Plus the ever expanding array of exquisite styles to choose from means you'll always find something you like, and if you don't, you can just design your own.
Trainers are my personal footwear fetish - hi tops, shell toes, wings - I LOVE the dressed down, edgy look of cool kicks, particularly in unusual designs, colour ways and finishes. This is a little round up of my picks of some of the coolest foot fashions around right now...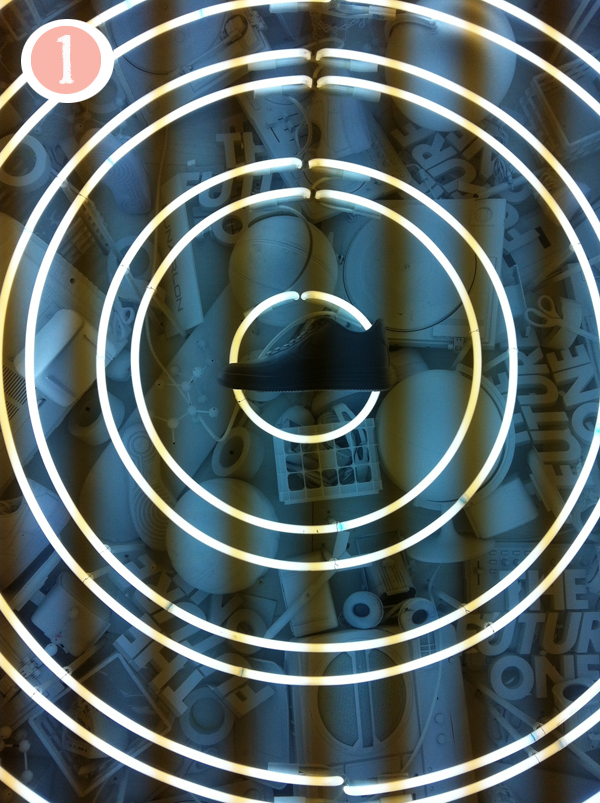 This reworking of the classic Air Force 1 shoe features breathable uppers and the new lightweight Lunarlon soles to mark the 30th anniversary of Nike Air technology. You have to pick these up to believe just how light they are. An innovative take that's been done in a really slick way, pushing the iconic design just enough to still keep the AF1 purists on side.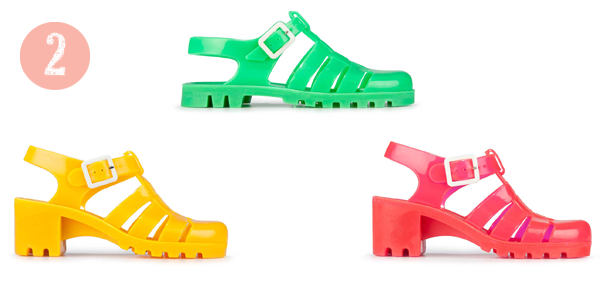 2 JuJu UV Reactive Jelly Shoes - £16-£28 from Topshop and Urban Outfitters
These blast from the past, retro kiddy shoes in the original Babe and Maxi styles are making a big grown up comeback this summer and these particular styles - also available in pink and blue - glow under UV light.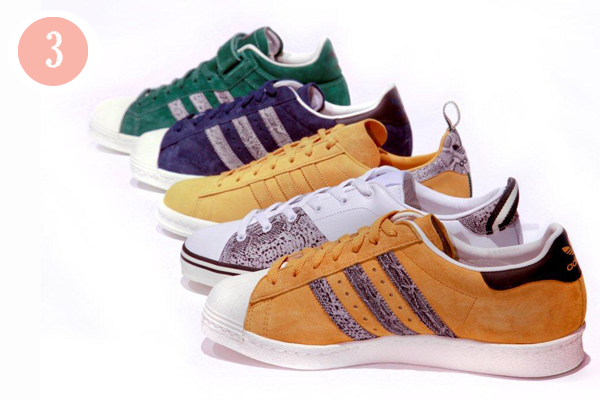 I absolutely adore these, especially the Superstars in mustard suede. The on trend colours and snakeskin detailing brings a fashion forward edge to some of adidas Originals most classic shoe styles.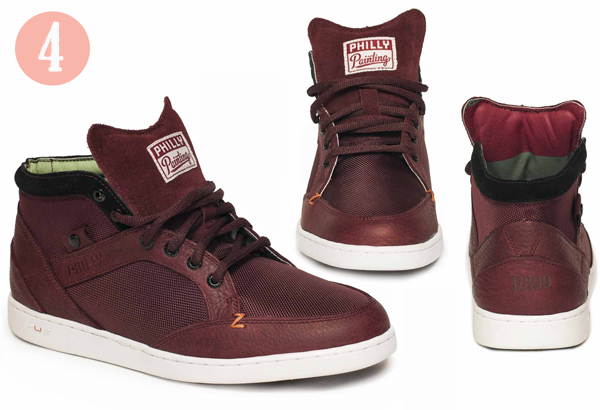 4 Haas&Hahn for HUB footwear - Limited Edition Philly Shoe
Haas&Hahn try to improve people's lives through art projects and this ltd ed Philly shoe is a spin off from their HUB footwear documentary showing how their work creating enormous works of art in impoverished neighbourhoods with serious social breakdown issues in both Rio and Philadelphia helped transform their streets and involve the community. Click here to check out a video to see what they do. The Philly shoe celebrates the successful Philly Painting project and its design takes inspiration from the painting process, with the proceeds from sales going to fund the next Haas&Hahn project, Return to Rio, where they hope to work with residents to paint a mountain. Cool, huh? See www.hubfootwear.com for more info about these amazing projects and great shoes which will be on sale soon via Tinfish.