As a Saturday girl on the tills in Waitrose, I used to love reading people's discarded shopping lists. For example, there was the glamour model who loved medicated toilet roll, the young celebrity couple of the moment who used to regularly buy their own weight in alphabetti spaghetti... I could also reveal the Eastender who had to ask someone to reach the baked beans down for him each week, but a checkout girl never tells. So, in case any of you are as nosey as me, here are the highlights of my weekend shopping list:
All City Breakers - remember the tiny camo-green small soldier figures whose feet were stuck to a base and yet provided hours of entertainment as a kid? Well here's a much cooler, modern version featuring fluoro B-boys and B-girls and mini boomboxes. £24 for a pack of 20 from Kid Robot.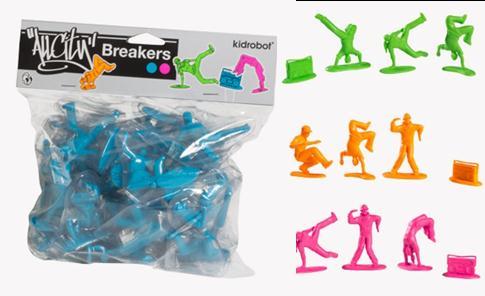 Moleskine Limited Edition Star Wars Notebooks. A stylish and handy gift for sci-fi fans, these Moleskine notebooks come in large or pocket sized with a choice of blank or lined pages. Not widely available in the UK yet but you can order via Amazon.

Topshop Metallic Nail Varnish. I'm having a hard time deciding between these pretty, on trend metallic polishes but I think Treasure (the copper one) and Moonshine (the pinky silver) are my favs. £6 each from Topshop online or in store.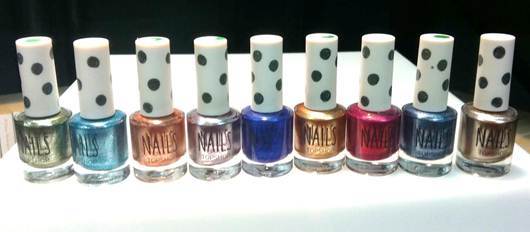 Lastly, Turbo Tango. Seriously - what IS this??