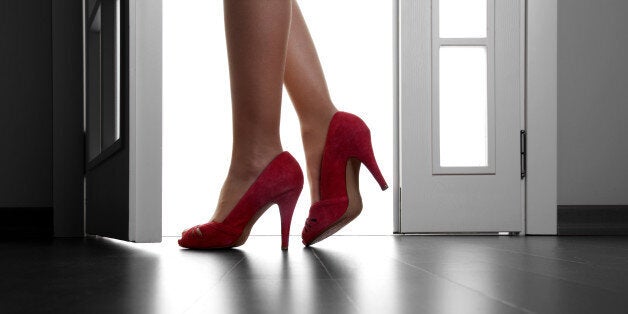 A quick shoe update for fellow footwear obsessives... If you want to see more, have a look at my 'out and about' spots over on instagram (@sarahmcgiven) where this week I was mostly obsessing about '& Other Stories heels', sherbert coloured adidas adicolour sneakers and, for the boys, world map printed red suede desert boots in Supreme.
For now, here are my top picks for fancying up your feet.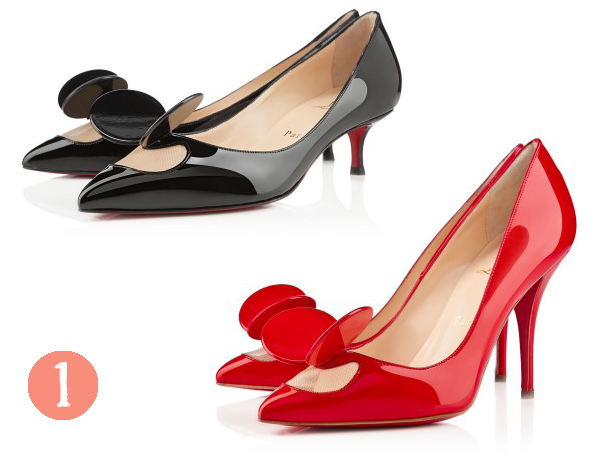 1. Madame Mouse by Christian Louboutin
Literally the best shoes in the entire world right now, as far as I'm concerned. Aren't they just ADORABLE?? The stylized Minnie ears, the perfect pointed toes, the sleek patent perfection - these fun heels are guaranteed to make you smile and are so my kind of shoe.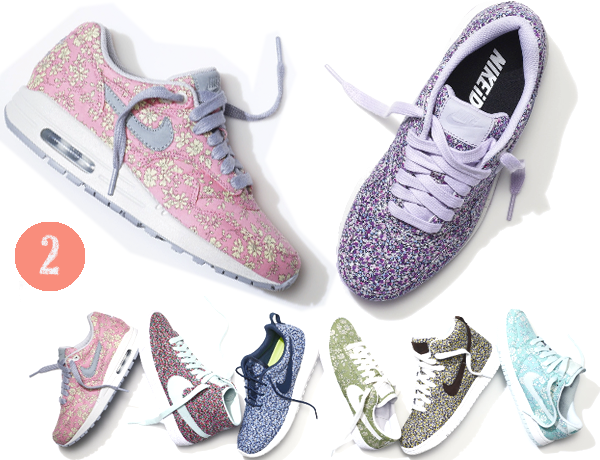 2. Liberty of London x NikeiD Customisable Print Designs
Nike's ongoing Liberty print collaboration takes it to the next level by introducing their customisable iD tech to the latest drop, allowing shoppers to cover their kicks of choice in famous, pastel coloured Liberty prints - the Capel and the Pepper. The prints can be applied to a variety of iconic Nike shoe styles including the Air Force 1, Dunks (Hi and Lo), the Roshe Run and the Blazer which celebrates its 40th birthday this year.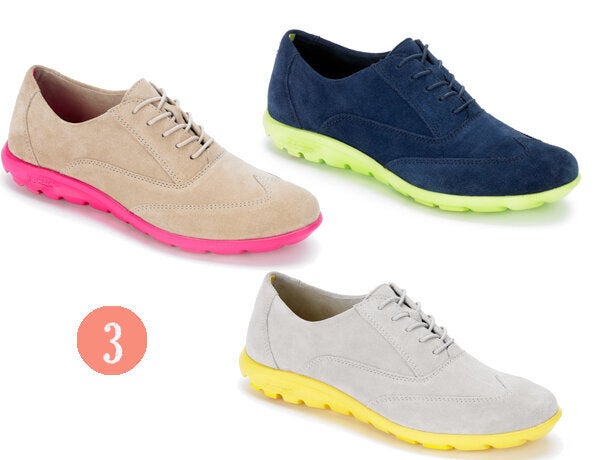 3. Rockport TruWalk Windchime Oxfords
Simple suede lace ups that are lightweight and crazy comfy thanks to adidas technology in the soles. Love the pop of neon from the rubber soles too.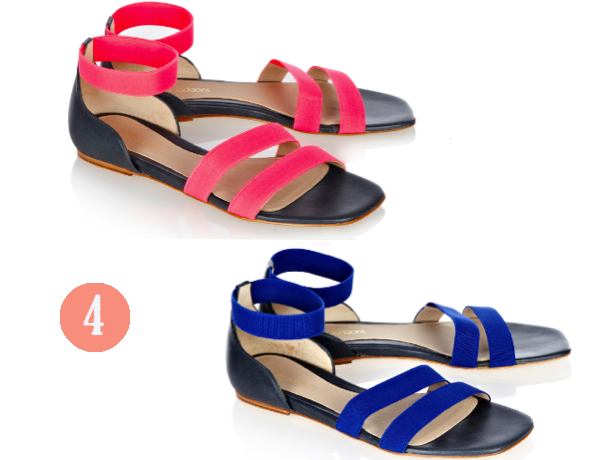 4. The Jacksons Neon Sandals
Minimalist style that goes maxi on the colour, these neon leather sandals are made in Spain at family-run factories that take pride in their tradition and heritage.
Related