The first album I ever bought was Bizarre Fruit II by M People on double cassette from Our Price. I remember being torn between buying the original Bizarre Fruit as I'd planned to do all week, or the reissued version complete with live recordings which the shop assistant recommended. Mortified at the idea of offending him and also given he was a cool guy who worked in a music shop, I left with Bizarre Fruit II. I don't think I played the second "Live and Remixed" bonus cassette more than twice.
The first CD I ever came across was Simply Red Stars, which Dad bought from the aforementioned Our Price. I couldn't believe you could flick through from track to track without "running it on too far" like I always did on tape. The inlay booklet was huge compared to tapes and you could read all of the lyrics and see Mick Hucknall's face up close. I am definitely a CD kinda girl. I like music you can hold. I want artwork you could frame if you wanted to. mp3s and streaming haven't passed me by but they're just a bit cold. I'm a big Desert Island Discs fan and like to imagine the castaways scrabbling after records as they are swept out to sea. The only way an mp3 can be swept away is if you empty a recycling bin or iTunes has a strop.
When I first moved to Brighton my friend Chapps was playing music on her record player. "Can I put on a vinyl?" I asked. She put her head to one side to look at me before laughing and explaining you couldn't play a vinyl, "you play a record, it's on vinyl." Records were always something in our house that were Dad's and shouldn't be touched because they could scratch and couldn't go near a radiator because they might warp. This made it all a bit complicated and fraught so I left vinyl behind and got stuck into my Kylie cassette and brown Fisher Price tape player. I never really went back.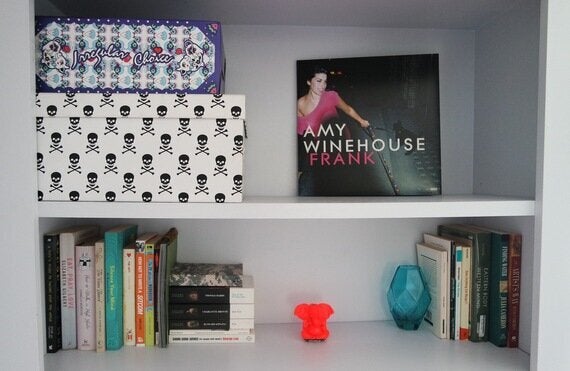 If you listen to my radio show or have read my blog about her, you'll know I love Amy Winehouse. It was one of those teenage type obsessions which has never really subsided. When you love an artist like that you want to own everything you possibly can. You record any TV appearances, keep every magazine cover and stay to get the set list after a gig. I poured eyeliner on and desperately wanted a lightning bolt tattoo but instead settled for buying both the albums twice and framing the tickets from seeing her live.
I was on Oxford Street in London for one of the final days of the big HMV store closing. The racks were almost completely empty and there were music geeks and tourists wandering around looking for a bargain. In one corner was a small collection of records on vinyl. By this time the vinyl hipster revival had begun and records were becoming cool again so, despite not owning a record player, I wandered over. There was nothing I'd heard of, a few compilations and lots of German man rock. I flicked through and right at the back, the last record in the pile, was the first Amy Winehouse album Frank. I couldn't get to the till to pay my £5.99 quick enough. That record now sits on top of my shelf gazing down to remind me how much I bloody love it.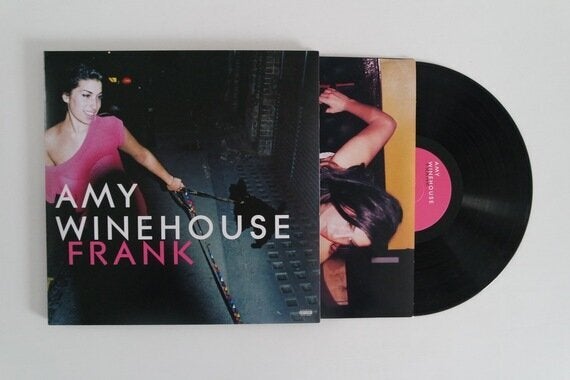 I am now the proud owner of around eleven records. I bought Kate Bush in the basement of a London record shop and got some Madonna at a Brighton boot fare. As part of their #LoveVinyl week HMV have very kindly sent me Purple Rain. I have recently moved in with a boy who owns hundreds of records so they now litter our flat and pile up in storage as well as an attic in South London. He has showed me how to open them without taking the cellophane off by sharply pulling the edge across your jeans and I now co-habit with a record player. I have even learnt how to play one and to stretch your fingers into the centre so it doesn't get covered in fingerprints. If I love a CD inlay, you can imagine how I lost my shit over the artwork that comes with a record and don't get me started on coloured vinyl. Records are so tactile, they're beautiful to look at and to hold and music sounds delicious on them. And you can actually hug them. In fact if I can find Bizarre Fruit on vinyl I might be fully converted.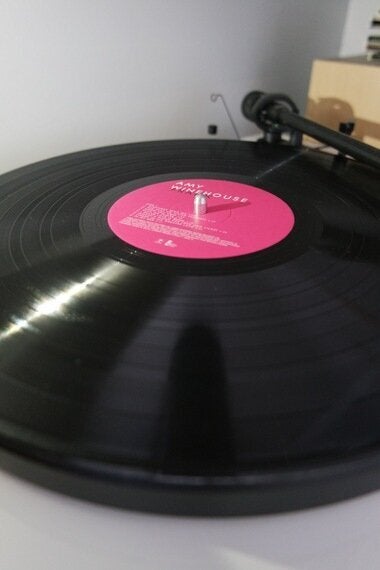 HMV's Vinyl Week began this Monday (June 13) and runs until Sunday (June 19). They have released exclusive vinyl and are offering up to 50% off selected vinyl all week.
The author did not receive payment or gifts in exchange for this piece.
Popular in the Community