While the rest of the world watched as they wowed on the red carpet in trendy his and hers Yves Saint Laurent tuxes - my night with Brad Pitt and Angelina Jolie proved they are a lot more than, well, just the prettiest faces in Hollywood at the EE Baftas.
If there's one thing this week comprising of London Fashion Week, the Elle Style Awards and the Brits has taught me, is that the bigger the star the smaller the ego.
Brangelina, two of tinsletown's highest grossing stars, proved just that as they were like one of the lads drinking Le Fizz cocktails as they scooted down their booth to make room for Brit rapper Tinie Tempah at an afterparty.
Tinie who performed on the night and high fived Prince William at the Royal Opera House, ended up talking babies with Angelina. Of all things! He told me at the lavish Grey Goose party at London's Edition Hotel: "They are just so cool and down to earth. We were talking about the kids and how they have nannies from the different countries they are from so the kids can learn the culture too. They are massive superstars but they have this vibe about them and I was feeling it. Such a lovely couple."
He also had his eye on the equally down to earth 12 Years A Slave actress Lupita Nyong'o - who was hitting the dancefloor with her mum. Aww!
Likewise Lily Allen was proving she was back with a vengeance after having two kids by showcasing her hot new bod at the Elle Style Awards.
The feisty singer who has faced cruel jibes before about her weight confided in me: "I'm just running, like all the time. I'm happy with the results."
Meanwhile supermodel and former The Face star Erin O'Connor is looking forward to plumping up now she has a bun in the oven.
"I'm enjoying nourishing my baby right now, so I'm not worried about putting on weight," she said at the same glitzy do at One Embankment.
Inspired by the A-list yummy mummies I'd encountered over the busiest week in the British showbiz diary, I had to step up my game for the Brits.
As well as the funky fresh looks from the likes of Cara Delevigne, Kendall Jenner and Jourdan Dunn on the catwalk, I went closer to home and drew inspiration from my fave Netflix shows for fashion week - including my Fashion Fair ole orange lippy, inspired by Orange is the New Black.
With my hair in a trashy/chic high ponytail and with my Freedom from Topshop bling I was also inspired by Confessions of A Shopaholic.
Glamour Mags Fashion Director Natalie Hartley agrees, she said: "Let's face it, we don't all have time or money to keep buying the latest trends, so using characters to inspire the way you put an outfit together from your own wardrobe is always fun."
No award season beauty regime is complete without the perfect brow - just ask Cara.
So its a good job Kara Tointon is backing Brow Arch March, an initiative designed to raise vital funds and awareness for women who are challenged by the visible side effects of cancer treatment. Throughout March, Benefit 'Brow Bars' - located in 50 Debenhams stores across the country - will be offering a complimentary brow arch service (worth £11.50) for a requested minimum donation of £5, with all proceeds going directly to Look Good Feel Good.
And I was good to go as I rubbed shoulders with the likes of Calvin Harris and Rita Ora at the Roc Nation party at London's Hakkasan, and caught up with the phenomenal Emeli Sande at the Warner party.
"How do you do it?" said the down-to-earth superstar from Scotland. "Being a mum and working in the industry?"
Believe me Em, I'm doing the juggle like most mums out there.
The former Brits winner added with a twinkle in her eye:" I look forward to doing something real too."
Speaking of her assault on the States she said: "I'm enjoying it, tonight's been such a good night too," before hitting the dancefloor not far from Noel Gallagher who was cutting loose and making a few shapes to some House music.
Wonder what our kid Liam would say if he saw his bruv 'aving it like that!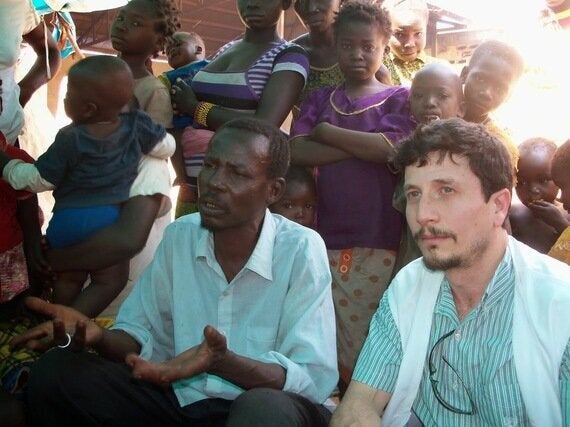 Real talk: Catching up with my girl Emeli Sande at Brits Warner Party.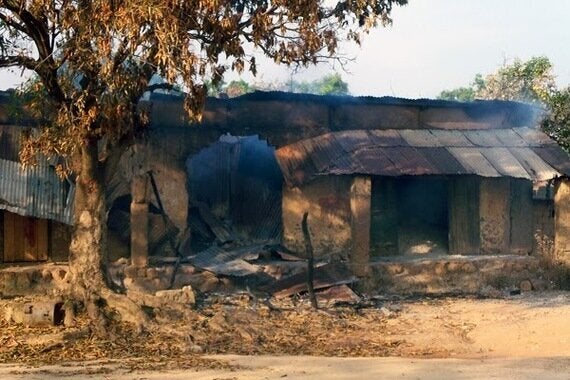 Leonardo DiCaprio at EE Baftas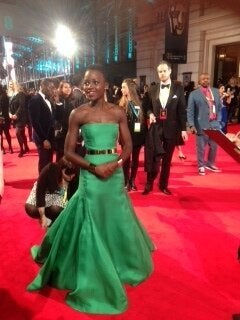 12 Years A Slave beauty Lupita Nyong'o on the red carpet