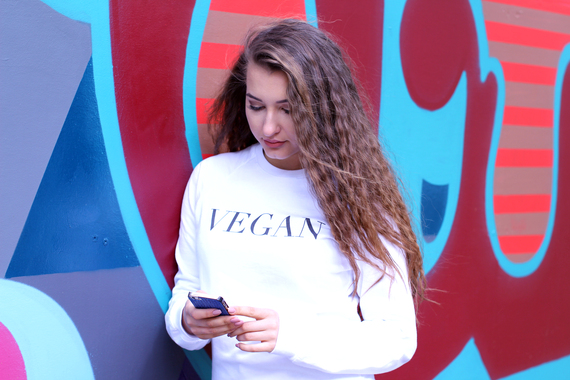 With a million people in the UK now identifying as vegan, interest for cruelty-free living goes beyond what is on our plates. In a time when fashion consumers care more than ever about where their clothes come from, clothing made from animal skin is falling out of favour. High-street brands like ASOS, Monsoon and H&M are banning angora and down feathers, and high-end brands are also taking notice: Hugo Boss and Armani are two luxury names who recently banned fur from their collections.
As vegan fashion approaches mainstream, dressing with compassion has never been easier - or further away from the hemp-and-dreadlocks stereotype. Let these eight steps lead the way to a cruelty-free wardrobe.
1. Donate your fur. Inherited a fur coat from grandma? Old fur can be put to good use. PETA's fur donation programme has helped animals in shelters get new bedding, kept homeless people warm on cold winter nights and even been sent to refugee camps. So don't throw out your pelt - donate it instead.
2. Get acquainted with high-quality faux leather. All vegan leathers are not made equal. The key characteristics to look for when shopping for a better fake are texture (you want a little bit of grain and a matte surface - smooth and shiny are a quick giveaway for fake), weight (a good leather jacket is often a little bit heavier) and a good fit (step away from anything too tight). See Cornelia Guest's capsule collection for the perfect example of good vegan leather, or check out Free People's selection.
3. Phase things out. If you want to donate all your non-vegan clothing and start over with a clean slate, go for it. But otherwise, don't beat yourself up for that old pair of leather shoes or angora-blend jumper still in your closet. Most of us owned those items at some point, and expecting an entire life makeover in a short span of time is unrealistic. As long as you shop cruelty-free from now on, you're good.
4. Explore new brands. Creating a vegan wardrobe is the perfect excuse for hours of online browsing to discover the labels that will elevate your new, compassionate wardrobe to unexpected style heights. Some of the brands you're bound to love include ByBlanch and Beyond Skin for shoes, Freedom of Animals and Wilby for bags, Animal Behavior for sleek, minimalist designs and Raw Apparel for vegan slogan tops.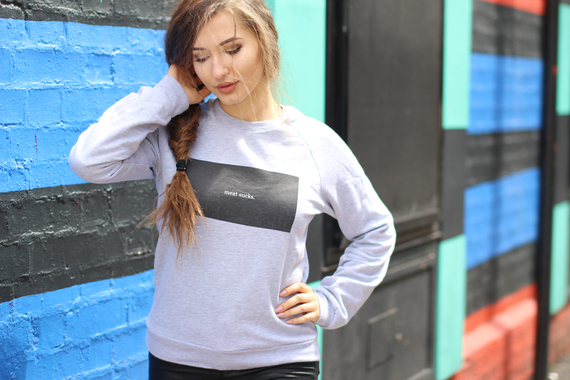 5. Discover eco materials. Stella McCartney once said, "using leather to make a handbag is cruel. But it's also not modern, you're not pushing innovation." Wise words. And since the industry is responsible for a variety of toxic emissions, it's hardly a friend of the environment. Good news: the ground-breaking materials set to replace it are kinder to the planet and to humans (did you know that over 90% of Bangladesh's leather workers die before the age of 50 due to exposure to toxic substances?). The fabric Pinatex by Ananas Anam is crafted from fibres that come from waste pineapple leaves. And Muskin, a leather-like material extracted from mushroom caps, is 100% biodegradable. Both of these are still works in progress - for planet-friendly fashion that you can buy and wear today, look no further than Matt and Nat bags, lined with material made from recycled plastic bottles.
7. Find out where to shop online. One beautiful discovery you will make when you trawl the web for animal-friendly fashion is that ASOS has a filter that lets you search for non-leather items (by the way, the Eco Edit at ASOS is a goldmine for sustainable on-trend items). Another is that NET-A-PORTER is actually a fur-free retailer. Ethical multi-brand retailers like LoveChild and Bead and Reel offer plenty of cruelty-free clothing.
8. Learn to distinguish faux from the real deal. Labels aren't always clear, so get used to doing some digging to find out if that leather or fur are real or fake. Real fur often has hide-like backing, whereas faux fur is sewn onto fabric. Real fur is also more tapered than faux, which is often the same length all over. Genuine leather can be more grainy than faux, and harder to pierce with a needle. Most shoes have labels on the outsole - a hide-shaped symbol for real, a diamond symbol for faux.
As innovation in fashion progresses, choosing ethically produced items will become the default choice - and as animals are not fabric, we have simply no need to wear them today, or in the future.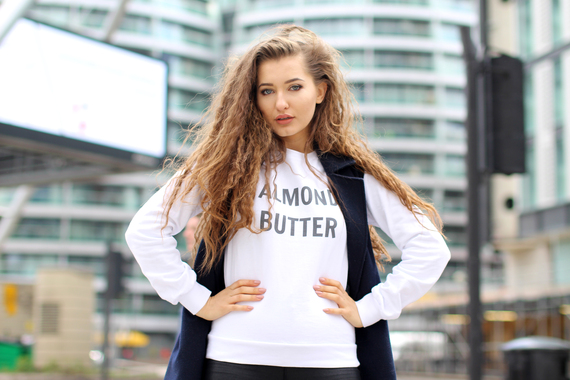 All photos by Chasity Nao
This post has been published on The Huffington Post's blogging platform. The views and opinions expressed in this blog are those of the author and should not be taken as those of The Huffington Post. The Huffington Post does not allow bloggers to acquire products, access or accommodation for review in the site's name.