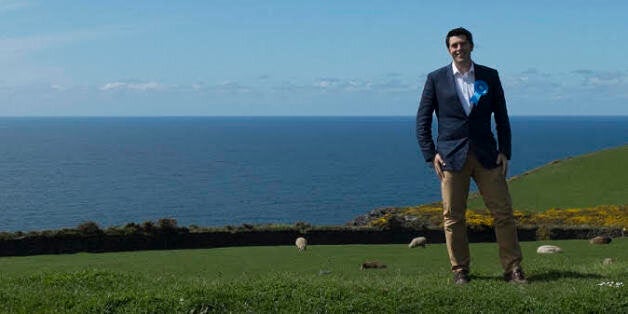 I have a confession to make, one which I feel I need to raise. It is embarrassing, but I want to let others know that it is ok to admit. I want to discuss it, because there are many people who are in a similar position in adulthood. I have never learnt to swim.
I am a coastal MP whose economy is shaped by tourism, one where watersports like surfing, kayaking, sailing and boating shape our summers. Whilst I have always been happy bodyboarding in chest-deep water I am scared of being out of my depth, scared that I would one day find myself in a riptide and have to be rescued.
Well I had to confront those fears in the summer. Last year an event in Cornwall left me exhausted on a beach, struggling for breath, vomiting and terrified. I will get on to describe that later, but I would like to go back to where this problem of mine all began.
Neither of my parents swim particularly well, they didn't push me to go to local swimming clubs or organised lessons. So my only engagement with the water came about through school swimming.
I'm eight or nine years-old, stood at the side of the 10metre outdoor swimming pool at my primary school. I have my armbands on and I look across to my friends, standing in a line waiting to jump in. It's the end of summer, the outdoor pool is cold and we are lined up for our gold ten metre certificate.
I have no technique, spending what was seconds, but felt like hours, fighting against the water to get to safety. It was an experience that lived with me into secondary school where once again, I would be asked to do something I was unable to do.
There was no indoor swimming in my hometown at the time, so once again the only access to swimming was outdoor where temperatures varied wildly. There was peer pressure at secondary school where boys are becoming men, and mixed-sex swimming started to become the norm. I felt inadequate, vulnerable and exposed.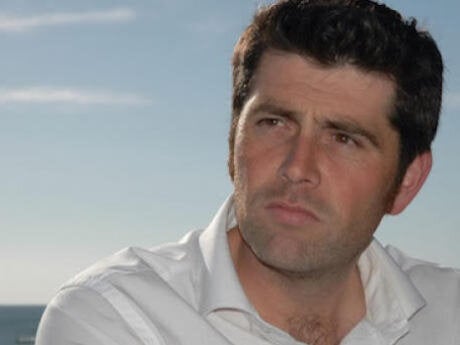 I was a sporty kid, playing football and cricket, I represented the school in both and really enjoyed being able to contribute to team sports, I felt able to bond in both, but my secret swimming phobia remained unspoken.
I had growing pains as I developed into a man, notably a knee problem that would flair up if I over exercised or did to much physical sports. It left me with an excuse, a sick note for my PE teacher which would mean I wouldn't have to face my fears. I stayed away, I made my excuses and hid my swimming secret to protect myself from being seen as inadequate.
After leaving school there was never a need to engage with the water, yes I would bodyboard in the surf off Polzeath and when asked by friends I would go to the local indoor pools. At all times staying with my feet firmly on the bottom of the pool, worried that both mine or my mates' children would stray into the deep end.
Well this summer I had to deal with a situation, where I let my ego get in the way of my ability.
I spent the day with my friend and colleague Johnny Mercer, MP for Plymouth Moor View, who suggested we went to sea and spent some time at Cawsand in Cornwall on the beach.
Johnny moored the boat to the buoy off the beach and looked over to me and said: "Let's swim in."
I was ashamed to admit to my friend that I couldn't do it. I looked at the distance between the boat and the beach, working out that I only needed to get half way and I would be able to stand on the sand with my head above the water. I threw caution to the wind and jumped in.
It was clear that I was deep, over three metres, and I would need to try to swim at least 150metres to touch the sand under my feet. I was in the water for about a minute and a half before I got into trouble.
I moved about 75metres from the boat, I was out of breath and scared. I tried to flip onto my back and float but there were waves and the water was entering my mouth. I shouted to Johnny to help, he jumped in and grabbed me around the neck and was able to pull me to a position where I could stand. I walked up the beach, shaking with fear. I had scared myself to such an extent that I vomited. It took a few hours for my body to start behaving normally again. Johnny was great; although he ribbed me a bit, he understood that it was something I felt uncomfortable with, and understood my vulnerability.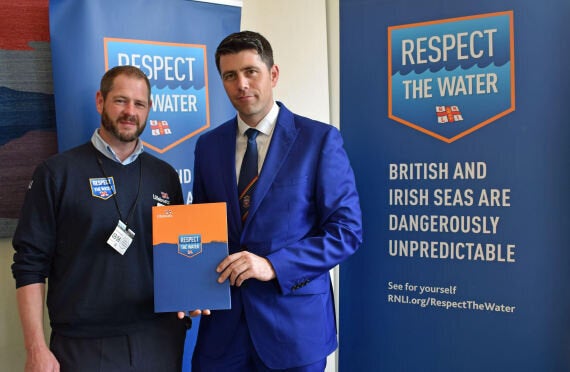 I was afraid to own up to something that I considered an embarrassment and, in the worst case, I would never have made it to the beach at all. Simply because I was unable to publicly say that I couldn't swim, I almost drowned. It seems too stupid to think that it has taken this incident to make me realise how absurd that is.
I made a pledge that day to tackle my fears, and over the last few weeks I have taken adult swimming lessons. I am progressing well and feel that by writing this down I may be able to help others who are in a similar position.
I feel there are many people who could benefit from a national campaign to promote adult swimming through a national newspaper linking to a voucher scheme that could be redeemed at local sports centres.
I hid from my fears but there is no need now, we are modern men after all.
Scott Mann is the Conservative MP for North Cornwall
HuffPost UK is running a month-long focus around men to highlight the pressures they face around identity and to raise awareness of the epidemic of suicide. To address some of the issues at hand, Building Modern Men presents a snapshot of life for men, the difficulty in expressing emotion, the challenges of speaking out, as well as kick starting conversations around male body image, LGBT identity, male friendship and mental health.
To blog for Building Modern Men, email ukblogteam@huffingtonpost.com. If you would like to read our features focused around men, click here